Italy is giving away free castles, in case you need a new place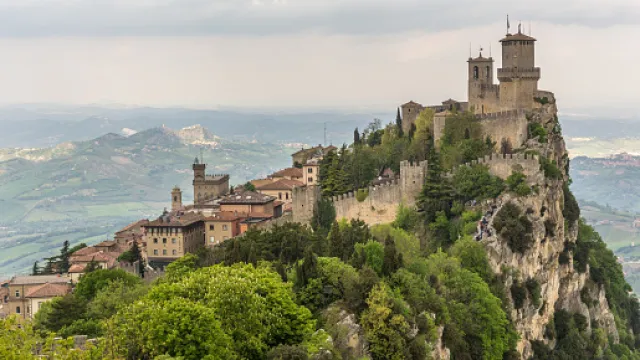 If you've ever dreamed of waking up in a castle in the Italian countryside (and, like, who hasn't dreamed that), today is your lucky day. Italy is giving away 103 of its castles — for free.
And raise that to 200 castles next year.
There is a catch, of course, and it's that the Italian government expects anyone who accepts a free castle to commit to updating and restoring it so it can be used as a tourist destination — whether that be a hotel, spa, restaurant, destination wedding location, or something else entirely.
If you're interested, you'll have to submit a proposal about your plans for the property and how you can turn it into a successful tourist destination.
"The project will promote and support the development of the slow tourism sector," Roberto Reggi from the State Property Agency told The Local. "The goal is for private and public buildings which are no longer used to be transformed into facilities for pilgrims, hikers, tourists, and cyclists."
All of the properties are off the beaten path, ranging from old monasteries, school houses, defense towers, and fully-fledged castles. Some are in better shape than others.
If Italy likes your plan, you'll have rights to the property for nine years, with the option to renew the contract for a further nine. If you really blow them away, you could earn yourself a 50-year lease.
La Dolce Vita, right?