It looks like Matt Damon will be in "Ocean's Eight" (but, not for very long)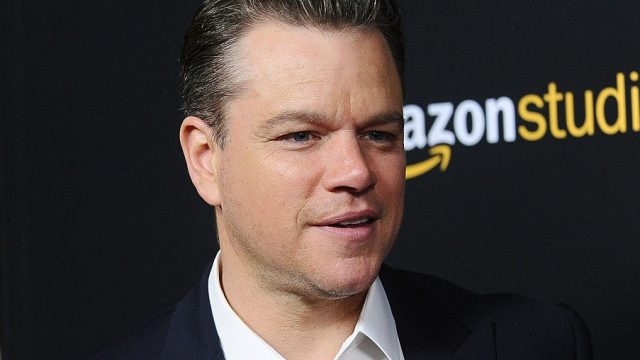 We're super pumped about the all-female cast of the upcoming Ocean's Eight. But, it doesn't mean that a fun cameo from one of our favorite originals would ruin things. In a recent interview with Entertainment Tonight, Matt Damon revealed that he'll be in Ocean's Eight, but just for a small amount of time. In fact, he's not even sure what his lines are yet.
"I'm doing a little bit in the movie...I haven't read it yet, but the cast is phenomenal and I'm excited to see what those women do with it. It's going to be fun," Damon said.
And sure, while some people kind of wish that this news would be kept a surprise, surely Damon has been asked about a cameo quite a bit, and decided to just spill the beans. (To be fair, we still don't know anything about what his small plotline might involve! We're just guessing that he'll still be Linus Caldwell.)
In fact, just a few weeks ago, it was reported that George Clooney would be showing up on set, but those rumors have been put to rest. It seems like there's a lot of false information swarming around the film due to high excitement.
The movie has been highly publicized for a few good reasons. And those reasons? Well, one is probably its cast list, which is filled with talents such as Sandra Bullock, Cate Blanchett, and Rihanna.
The movie, which is currently in the midst of filming, is reportedly about a Met Gala heist. We're sure these ladies will be able to pull it off, and probably add a little bit of humor to their roles as well.
But, we'll have to wait awhile to see how all of this is pieced together. Currently, the film is set to be released in theaters on  June 8th, 2018. So, there's plenty of time to speculate.