IT Cosmetics is launching a coffee-infused eye cream, and it's just what we need after this time change
If you've ever dreamed of infusing your skin with the same caffeine as your daily cup of coffee, you no longer have to dream. The team over at IT Cosmetics is launching a coffee-infused cream so you can bless your face with a skin care product designed to help you get through this Daylight Saving time change, because it seriously feels like we're waking up an hour earlier. We need all the help we can get!
The brand new cream to brighten up your eyes coming out of the best-selling brains of IT Cosmetics is called Confidence in an Eye Creamand will be available for purchase on March 21st through IT Cosmetics and ULTA Beauty in April.
A PR email sent to HelloGiggles shared the exciting combination of ingredients meant to brighten up your winter face:
"Formulated with proprietary Anti-Aging Armour Rejuvenating Concentrate, plus Ceramides to restore, Chrysin to help reduce the appearance of inflammation, Peptides and Collagen to smooth the look of lines and wrinkles, Avocado to nourish, Hyaluronic Acid and Squalane for powerful hydration, Licorice for visible brightening and Caffeine to reduce the look of puffiness."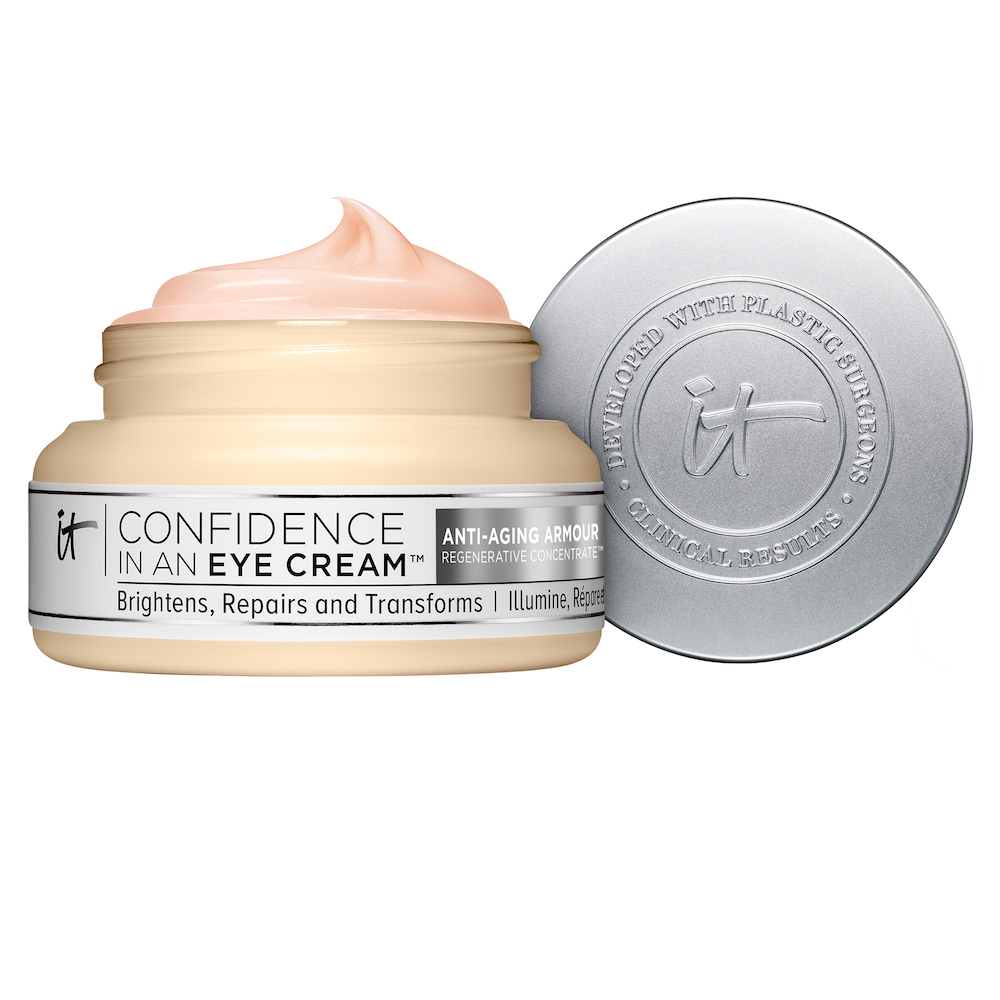 We are so ready to match our coffee drinking with a shot of coffee for our eyes and feel our whole being come alive.
The cream will also be infused with collagen and apricot tint and drops of Light Technology to color-correct and brighten your eyes.
We will be keeping our eyes peeled for the release of Confidence in an Eye Cream on March 21st!