IT Cosmetics is having a huge sale, and here are the 13 items you should add to your cart
Is there anything more beautiful than when our most beloved beauty purveyors have a giant sale? IT Cosmetics is having their friends and family sale — and the floodgates are fully opened! If you're in the market for some new makeup, now's the time! There are some seriously amazing products coming out of IT Cosmetics these days, so we can't think of a better time to stock up and get that summertime skin in tip-top shape!
Use the code FRIENDS2017 when you visit IT Cosmetics from now til April 28th and you'll get 25% off your entire purchase, and if you spend over $30 you can get free shipping as well!
From makeup to skin care and their amazing new palettes, there are tons of amazing options to pick from at IT Cosmetics right now. Your makeup drawer could use a little update, and your skin will thank you!
Here are 13 items from IT Cosmetics that you should add to your cart: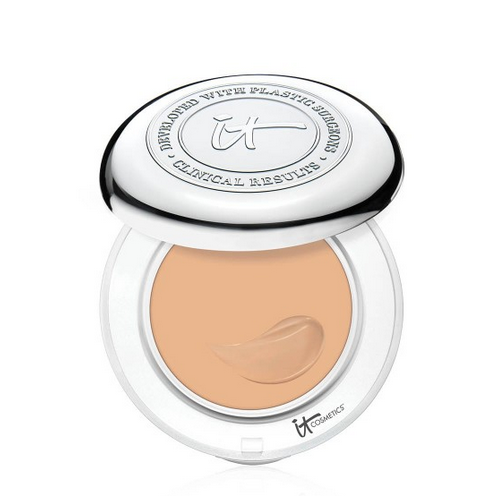 Choose from eight shades for this groundbreaking solid serum foundation that provides you with full coverage as well as sun protection! The revolutionary serum technology is packed with anti-aging collagen, hyaluronic acid, squalene, antioxidants, and a super ceramide cream that will leave you with a radiant complexion.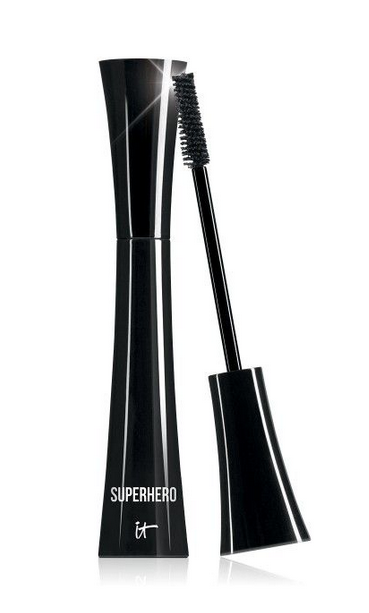 This mascara was clinically-proven to give lashes length, volume, and elastic stretch with just one coat. It lifts and separates your lashes while also depositing vitamins to help them grow and stay healthy. It's like vitamins for your lashes that also make you look pretty!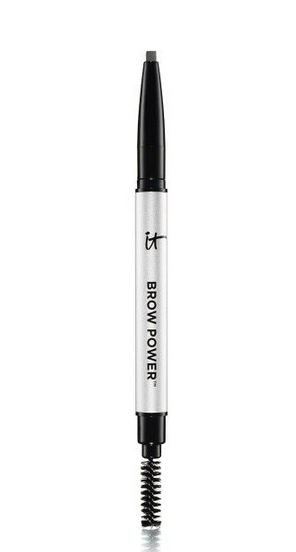 Available in a universal taupe color, this brow pencil gives you beautiful, natural looking brows while also depositing lots of soothing and healthy vitamins into your skin. It's dual-ended, with the pencil on one side and a spooly brush on the other to ensure that you can easily and quickly brush your brows and keep them tidy!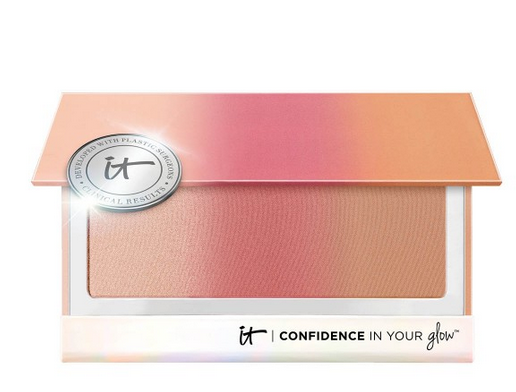 Available in three shades so you can find the perfect match to your skin tone and personal aesthetic: Instant Warm Glow, Instant Natural Glow, Instant Nude Glow. This vitamin C-infused palette delivers blush, bronzer, and highlighter in one convenient and beautiful package.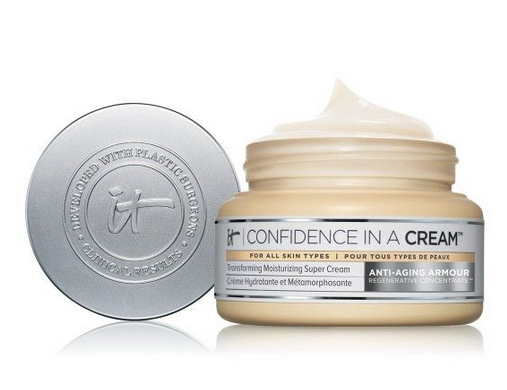 This super cream is full of high-performance ingredients like collagen, hyaluronic acid, niacin, peptides and more for supple, healthier, and younger looking skin. It'll drench your skin in moisture and give your complexion a smooth texture while enhancing firmness and reducing the look of pores.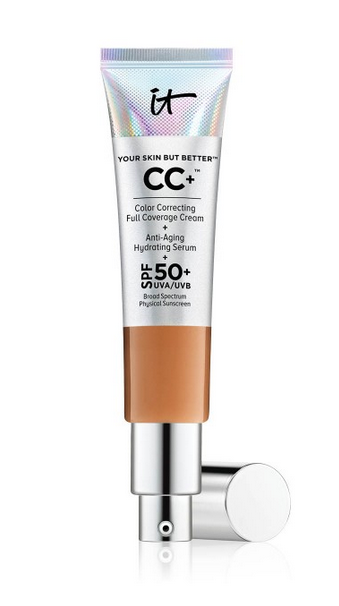 There are 7 vitamin-infused shades to pick from for beautifully sheer, even coverage that looks like your skin but better. It never creases or cracks and it instantly hides imperfections. The antioxidants and vitamins A, B, C, and E keep your skin looking young, healthy, and radiant.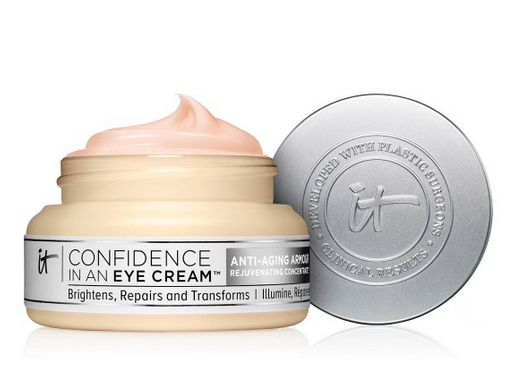 This delicious eye cream has an apricot tint and special technology to visibly color-correct and brighten while other skin-loving ingredients help to hydrate, smooth, and refresh. It can restore the look of firmness, reduce puffiness, dark circles, lines, and wrinkles.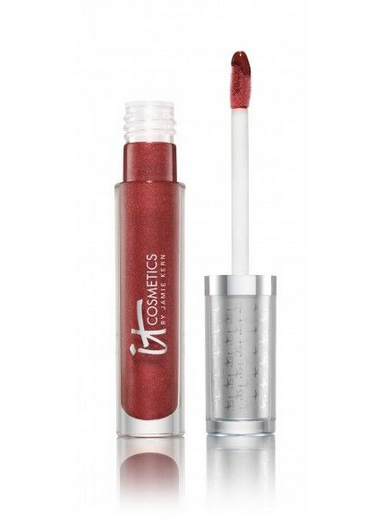 The innovations keep coming with this lip gloss and serum in one! The lip gloss is super shiny and highly pigmented and glides on like a lightweight serum to hydrate, repair, and protect lips. And there are 7 delightful shades to choose from!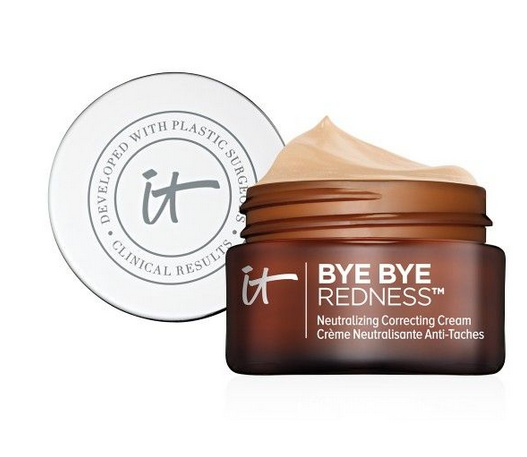 Another truly innovative product, this cream is color-infused skin care that acts as a skin-calming cream and cancels out redness while delivering long-wearing color correcting full coverage. This is a super blendable cream that works for all skin tones and makes you look radiant all day long.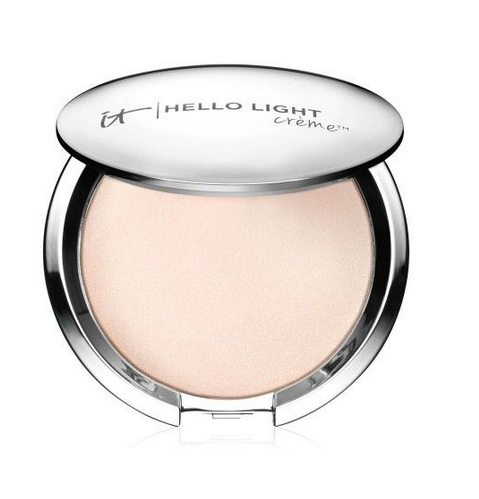 This cream highlighter gives you that coveted lit-from-within glow that glides on beautifully and blends seamlessly. As with all other IT products, it's chock full of essential skin care ingredients, so it's working hard while you look flawless.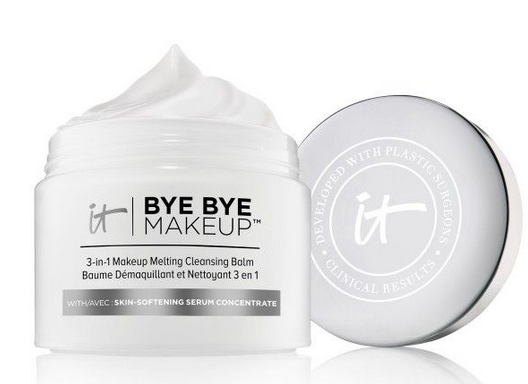 Wash the day away with this gentle makeup remover, cleanser, and serum in one. It also contains a skin softening concentrate that provides a barrier of moisture and wards off free radicals and pollutants, giving you younger looking and healthier skin.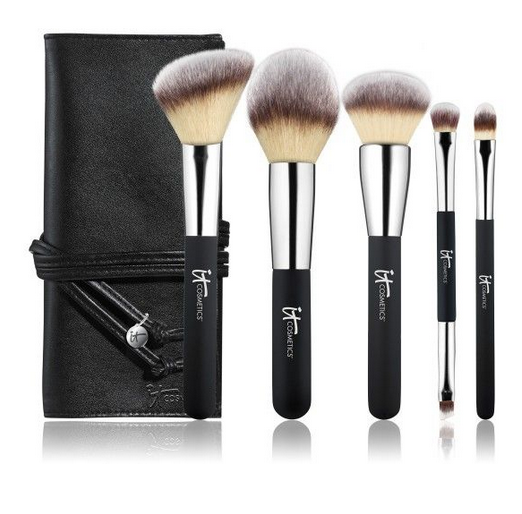 Might as well re-up your brush collection as well! This 5-piece brush kit has all your basic needs covered and includes a Flawless Blush Brush, a Flawless Powder Brush, a Flawless Foundation Brush, a Flawless All-Over Shadow and Liner Brush, a Flawless Concealer Brush and a Luxe Travel Case.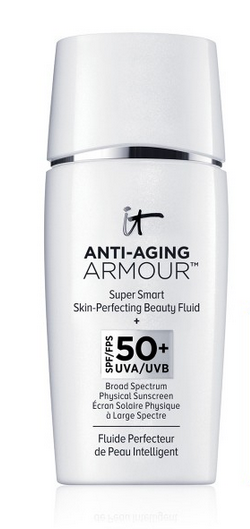 This skin perfecting fluid also contains SPF 50 and cloaks your skin in delicious hydration while also depositing rich, nutrient vitamins into your skin. It's ideal for all ages and skin types and leaves you with visibly younger and healthier skin.
What will you be stocking your cart up with? You really can't go wrong with this delightful array of products, but make sure you hurry and get it done before the clock strikes 12 on the 28th and the sale is gone! Head on over to IT Cosmetics now and take a gander, why don't you?