Issa Rae just perfectly addressed the lack of condoms featured in "Insecure" hookup scenes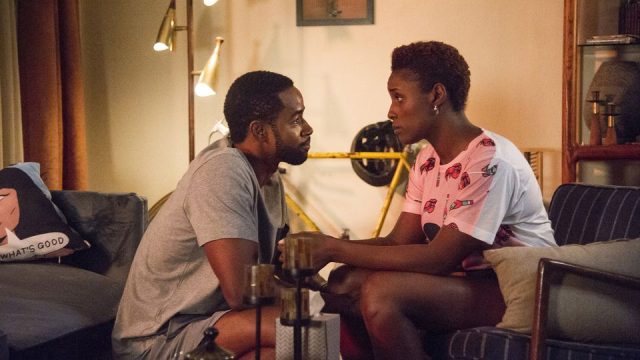 Sunday nights have never been more Insecure. The fresh HBO series quickly became a fan favorite with its hilarious and raw exploration of life and relationships while effortlessly offering witty racial and cultural commentary. The show has been sparking many interesting discussions, and most recently the show's creator and star, Issa Rae, has spoken out about condoms on the show. Specifically, she addressed fans' concerns over the lack of safe-sex discussions among her characters.
This season Rae's character is fresh out of a relationship and is navigating the new territory of singledom while really just trying to get over her ex, Lawrence. Which means there is no shortage of random hooks-up and rebound sex. And while most fans are totally on board for the excitement and drama of single Issa (who is still an Awkward Black Girl, btw), many just couldn't overlook the noticeable absence of condoms during sex scenes.
Last week we saw Issa randomly hooking up with her downstairs neighbor Eddie, and while the moment shared was hilarious, it was also unprotected. This week's episode showed us Issa's ex also attempting to heal his broken heart by going home with two very lovely, very random ladies he met at the grocery store. Again, no one reached for a condom.
After seeing the many critiques, Issa Rae addressed the condom issue via Twitter.
false
She posted stills of the show showing that condom wrappers were actually out during the scenes in question, along with the caption,
"We tend to place condoms in the backgrounds of scenes or imply them. But we hear you guys and will do better next season."
Depicting the messy, passionate ups and downs of 20-something sex while implementing safe sex practices is something most TV shows have yet to master. Often, characters seem to forgo the condom in the heat of the moment. This is why we're so glad Issa is prepared to address the issue now and in the next season of Insecure.