Isla Fisher and her hubby trolled friends and family with a holiday card pic of Amy Adams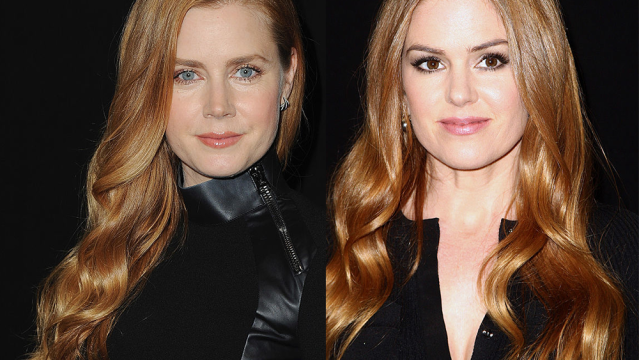 If you've ever accidentally confused Isla Fisher, the actress from Wedding Crashers and the upcoming Nocturnal Animals, with Amy Adams, the actress from Man of Steel and ALSO starring in Nocturnal Animals, we wouldn't be surprised. The two redheads look very much alike. So similar, in fact, that Isla Fisher sent holiday cards with Amy Adams' picture on it, rather than her own. We can't believe Isla would troll her friends and family like that, because it's just SO ballsy, but we totally love it. Although, we already know that Isla is hilarious, as is her husband, Borat star Sascha Baron Cohen.
Isla Fisher told TODAY hosts that she cut and pasted Amy Adams face over her own in her family holiday card.
Isla explained that she thought it would be funny, because she and Amy are so often confused for one another. What happened when all of her friends and family got the wrong face with Isla's card? Nothing.