Iskra Lawrence just got real about her stomach rolls on Instagram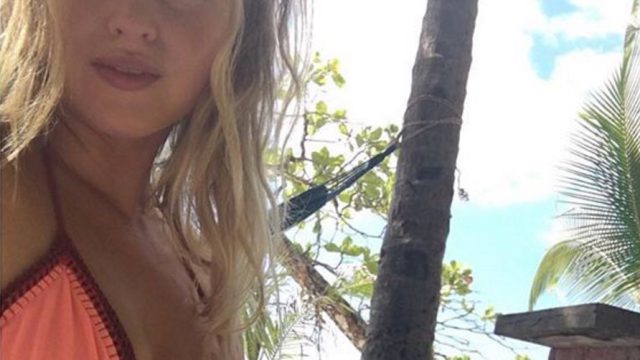 We love swimsuit season because of the cute bikinis, but a lot of us have the same fear when we wear them: stomach rolls. They're something so many of us have on our  middles, so why are they so heavily stigmatized? That's just another thing body positivity warrior Iskra Lawrence is fighting to change, which is why she posted this awesome photo on Instagram:
"I am so grateful to be at peace with my body and confident enough to post a pic that isn't trying to be 'perfect," writes the Runway Riot founder in the caption. "Even a few years ago I would have chosen to post a pic of my stomach so it was flat. But why is this any less beautiful. I get rolls when I sit down (most of us do) and that's cool."
Her Insta snap shows the Aerie Real campaigner sitting on the beach looking beautiful and relaxed. When we see photos of swimsuit models, they're always standing or laying down, which hides the fact that stomach rolls are just something that bodies have when they're in certain positions. They're pretty much unavoidable.
"I hope you all get to a place where you don't need to strive for perfection bc it's honesty doesn't exist," Iska concluded. "But YOU exist and you are one of a kind and that makes you perfectly you."
Thanks for the reminder, Iska! Beach trip, anyone?