Iskra Lawrence opened up about being photoshopped and learning to love her body and we're listening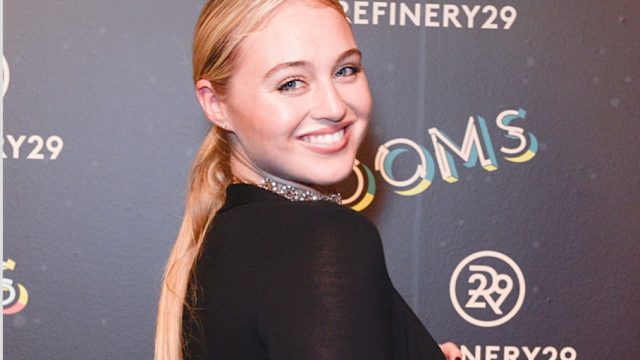 British model Iskra Lawrence is always inspiration. She brings a beautiful bubbly lightness to every shoot she does, and is incredible at being open and positive about her body acceptance and what it's like to be considered a "plus sized" model in an industry that is unfortunately known for its unhealthy ideals and exclusion.
That's why we're loving this interview Lawrence did with Seventeen Magazine.
In it, Lawrence opened up about her own journey to body acceptance in the realest and most amazing way. She first talked about working with a photographer who insisted on relying on photoshop for a finished product. It was an (understandably) frustrating experience.
She said, "I remember I took an editorial and I was so excited. I got the pictures back and I looked in the magazine, and I was like, 'Oh my gosh!' My arms were half their size and I had a thigh gap magically and all these crazy things. My family went out and tried to find my pictures in the magazines, but no one could recognize me."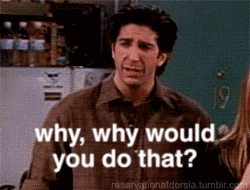 It's crazy to think that you could be retouched to the point of becoming unrecognizable (especially by your family). Lawrence bravely took a stand with the photographer in her interaction.
She said, "I tested with a photographer about a year ago and loved the pictures at the shoot. He sent me the pictures two weeks after and he retouched the hell out of them. I said to him, 'I don't feel like I can use these. Can you send me the raw files?' and he was like, 'No, I'm not comfortable with that,' and I was kinda of like, 'Oh OK, so you don't think I'm good enough unretouched?'"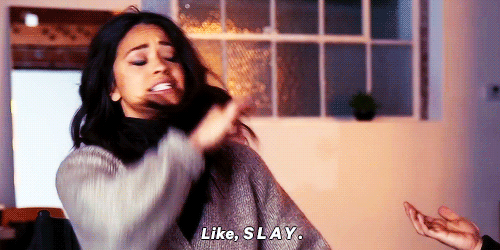 It's incredible that she had the gumption to really talk to the photographer about her issues with the pictures and stand up for herself. Since she's finally gotten to do an untouched campaign for Aerie (which has been clearly a goal for a long time), and has been so happy with the results.
She opened up about the experience saying, "It's been incredible. After so many years of being rejected and having my body scrutinized...for Aerie to come along and basically say, 'we accept you, we don't care about your size.'"
After all this time, it's seriously beautiful that she's starting to see and feel appreciated for her efforts.
She added, "To see those pictures on a Times Square billboard and they were completely unretouched, I just was like, 'Wow. I finally feel good enough!' It was just such a moment for me, that's why it really makes me emotional and really means so much to me because for so long I struggled with myself."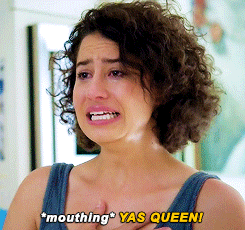 We feel good about it, too. We're so into Iskra being Iskra, and how awesome it is to see her shine as herself after fighting to be just that in the modeling industry.
https://www.instagram.com/p/BKjImSYhMYA
If you want to read more from Iskra, you can check out the full interview here.