The actor who plays Bran on GoT is well aware of all those Bran memes—and he loves them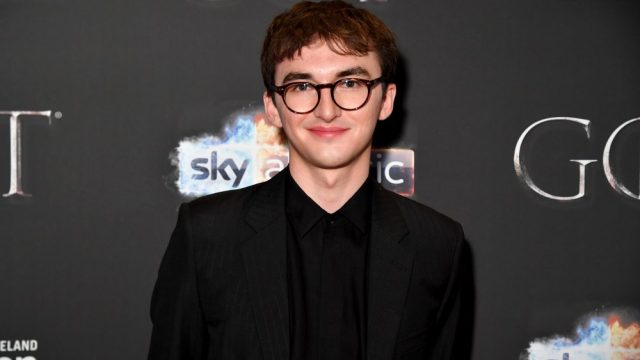 Isaac Hempstead Wright has seen all your Bran memes…and he can't get enough. Game of Thrones returned for its final season on Sunday, April 14th, and while the episode was full of highly anticipated reunions (and some serious battle prep), it also provided no shortage of hilarious memes.
While Bran Stark's journey to becoming the Three-Eyed Raven has been decidedly divisive among Game of Thrones viewers, fans couldn't get enough of the youngest Stark sibling's jarring presence in the Season 8 premiere. For the entirety of "Winterfell," Bran sat in the Winterfell courtyard "waiting on an old friend." And, as he waited, he found the time to make things uncomfortable for everyone.
And it turns out Bran was waiting the entire episode to ambush Jaime Lannister as he tried to ride incognito into Winterfell (as in, the man who pushed him out of a window and injured him for life in Season 1). Naturally, fans were living for the epic (and hilarious) reunion.
false
Well friends, it turns out Wright is well-aware of the memes, and he's as obsessed as we are. The actor took to Twitter to respond to the frenzy, encouraging fans to "keep em coming."
Jaime and Bran didn't need to exchange a single word for their reunion to feel like one of the biggest moments of the episode (the two haven't shared a scene together since the pilot). We can't wait for them to have a real exchange…and something tells us Jaime is not prepared to meet the Three-Eyed Raven.
Game of Thrones is currently airing on HBO on Sundays at 9 p.m. ET.