Is Soylent safe? People are getting sick
If you're someone who uses Soylent powder or eats Soylent nutrition bars on the regular, you may want to put a halt on that for a bit. The company has stopped shipping Soylent Powder because people are getting sick. Production has been stopped on both the Soylent Powder and the Soylent Bar, because both products have been leading to "discomfort" in "a small number" of consumers, according to the company.
Customers have been reporting nausea, vomiting and diarrhea after consuming its products, but Soylent believes less than 0.1 percent of people are getting sick, according to a blog post on their website.
But still — 0.1 percent of sick customers is more than enough to take a serious look at the ingredients.
If you aren't familiar with Soylent, it's known to be the "food of the future." It's a ready-to-drink meal that contains 20 percent of your daily nutritional requirements. It's basically a balanced meal (well, liquid meal) for under $3 a bottle. Not a bad deal, right?
Here's a guy drinking Soylent and being pretty messy about it. But at least you can see what it looks like: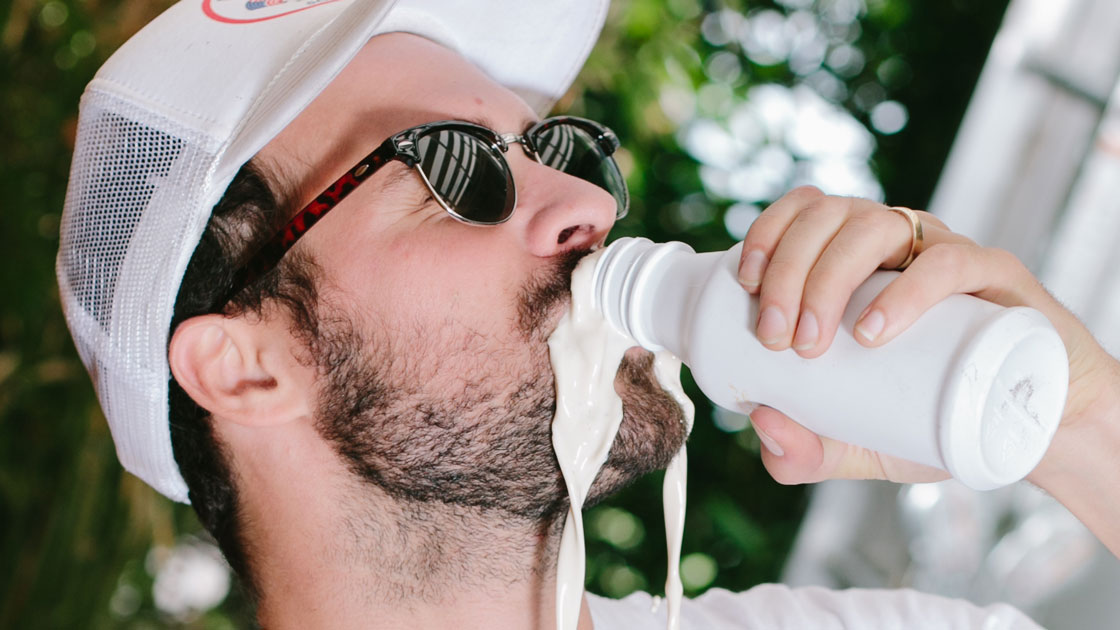 Soylent has taken to social media to keep customers updated on the cause of the gastrointestinal issues, but so far it seems like they aren't quite sure of the exact cause.
The company has been running tests on the products to determine what's going on, but so far tests have come back "negative for food pathogens, toxins or outside contamination," according to Soylent.
In the meantime, though, Soylent has stopped shipments of all Soylent Powder, just as it did earlier this month with the Soylent Bars. The plan is to rework both products based off of an earlier formula with the hopes of having updated versions ready to ship in the first few months of 2017.
So until then, guess it's back to regular solid food. Bummer.