Is Matt Lauer married? Here's some background information on the former "Today" anchor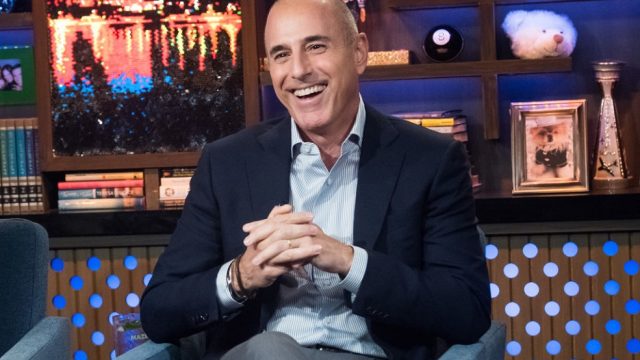 Fans of Today were shocked to hear on November 29th that anchor Matt Lauer has been fired due to inappropriate sexual behavior. NBC News Chairman Andy Lack posted a statement saying that while this was the first time an official complaint has been filed against Lauer in his more than 20 years at the network, it may not be an isolated incident.
As the story continues to break, you might be wondering if Matt Lauer is married, and whether or not a spouse or family member may speak up in regards to these allegations.
NBC was quick in firing Lauer, who started at Today back in 1994 (though he wasn't made an official co-host until 1997). Lack's statement prioritized the safety of their employees. "Dear colleagues, on Monday night, we received a detailed complaint from a colleague about inappropriate sexual behavior in the workplace by Matt Lauer," the statement read. "It represented, after serious review, a clear violation of our company's standards. As a result, we've decided to terminate his employment." (CNN reports that The New York Times has been investigating Lauer and these claims for weeks.)
While the family that Lauer created on the set of Today seemed stunned while addressing the news, he also has a family back home. Lauer has been married twice, first to TV producer Nancy Alspaugh, and currently to Dutch model Annette Roque. Roque filed for a divorce from Lauer back in 2006, but the two reportedly changed their minds. According to InTouch Weekly, Roque stated that Lauer had problems with "extreme anger and hostility."
"The conduct of defendant [Matt] so endangers the physical and mental well-being of the plaintiff [Annette] so as to render it unsafe and improper for plaintiff to cohabit with defendant," attorney Nancy Chemtob had written.
Roque, who was pregnant at the time, decided to call it off weeks later.
Roque and Lauer have three children together — Jack (16), Romy (14), and Thijs (11).
These allegations are disheartening, but we're glad that NBC decided to take swift action. Sexual abuse and harassment should never be taken lightly and sexual abusers must be held accountable — no matter who they are.