Is Donald Trump going to fire Robert Mueller? It's so important to pay attention to this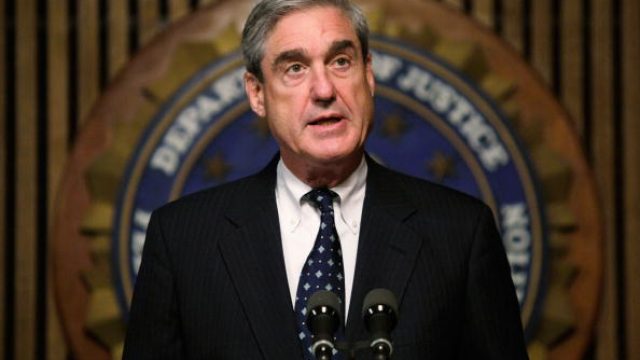 In June of this year, rumors began surfacing that President Donald Trump was considering firing Robert Mueller, the special counsel who has been leading the federal investigation into alleged ties between the Trump administration and Russia during the 2016 campaign. At the time, Chris Ruddy, CEO of Newsmax Media and Trump's longtime friend and confidante, told PBS's Judy Woodruff that Trump was trying to decide whether or not he should fire Mueller. And earlier this month, in an interview on San Francisco Bay Area PBS affiliate KQED, Democratic Rep. Jackie Speier spilled on another rumor about the administration's investigation of Mueller that she claims has been swirling around Capitol Hill. This rumor would, if it were proven true, shake up the political system.
Speier said Trump may actually fire Mueller before Christmas, hindering his months-long probe in the process.
This has not been confirmed and as of right now, is simply being repeated by a member of Congress as a rumor she heard swirling around the nation's capital. But with the Mueller investigation seemingly picking up steam in these last few weeks — largely due to the apparent assistance of former national security adviser Mike Flynn, who has admitted that he lied to the FBI — it's not hard to see why so many are speculating the very real possibility of Trump going ahead with Mueller's removal. Needless to say, this is something we really should be paying attention to.
"The rumor on the Hill when I left yesterday was that the president was going to make a significant speech at the end of next week. And on Dec. 22, when we are out of D.C., he was going to fire Robert Mueller, Speier told California's KQED News.
Adam Schiff, the ranking Democrat on the House Intelligence Committee, also tweeted his own concerns last week, saying, "I'm increasingly worried Republicans will shut down the House Intelligence Committee investigation at the end of the month." However, Trump, his lawyers, and the White House staff all insist that Mueller's job isn't in jeopardy.
On Saturday, Ty Cobb told CNN in a statement that there are no plans to fire Mueller. "As the White House has consistently said for months, there is no consideration of firing the special counsel," Cobb said. And when asked directly on Sunday night about Mueller's possible removal, Trump said he had no plans to do so. After his return to the White House from Camp David, Trump told reporters that he thought it was "pretty sad" that the special counsel got ahold of the emails, which Trump transition lawyers said Mueller's team "unlawfully" obtained. The president also took the opportunity to remind everyone that there was no collusion between Russian and his campaign.
"I can't imagine there's anything on (the emails), frankly, because as we said, there's no collusion. No collusion whatsoever, Trump said. "But a lot of lawyers thought that was pretty sad.
Trump's lawyers are currently entangled in a heated spat with Mueller, over the reported acquisition of thousands of emails from Trump's team. Trump's lawyers sent word to members of Congress accusing Mueller's team of obtaining unauthorized access to tens of thousands of transition emails during the course of its Russia investigation, including emails they claim to be protected by attorney-client privilege. Mueller's spokesman has denied the accusations that access to the emails was unauthorized.
"When we have obtained emails in the course of our ongoing criminal investigation, we have secured either the account owner's consent or appropriate criminal process, special counsel spokesman Peter Carr said early Sunday.
If Trump does have something to hide, that could potentially lead to his impeachment. The idea that he might take a giant leap over all things ethical and fire Mueller in an attempt to keep his seat in office and try to out-run the law sort of makes sense. Regardless, firing Mueller wouldn't be the smartest move on Trump's part. If Democrats ended up taking the House (and firing Mueller would increase the odds of that happening), Mueller could end up the lead witness at an impeachment hearing, even if there wasn't actually any Russian collusion.
Despite the denials from Trump, many people believe it's only a matter of time until he makes an attempt to fire Mueller.
Now, we can't help but wonder: Does Trump have the power to do so? And will that solve his problems or just make them worse?
Legally speaking, Trump can't fire Mueller directly. But he can order Rod Rosenstein, Mueller's boss, to do the dirty work for him. Even then, Rosenstein can't simply fire his own special prosecutor. According to John Dean, Nixon's White House counsel and key to the Watergate conspiracy and cover-up attempts,
"[Mueller] can only be removed by personal action of the Attorney General (and since Sessions is recused, Deputy Attorney General Rosenstein). 28 CFR 600.7 states: "The Attorney General may remove a Special Counsel for misconduct, dereliction of duty, incapacity, conflict of interest, or for other good cause, including violation of Departmental policies. The Attorney General shall inform the Special Counsel in writing of the specific reason for his or her removal." Unlike the summary firing of Archibald Cox by Nixon, to remove Mueller or any of his staff would require an investigation and proceeding by the Department of Justice, and would be subject to appeal in federal court.
The legality of it all it a bit confusing. We know the president does ultimately have a constitutional right to fire any federal prosecutor. Neal Katyal, the former acting solicitor general who helped write the 1999 regulations, wrote on The Washington Post that while it seems highly unlikely, Trump does technically have the right to fire Mueller. But it remains a matter of debate.
One thing is undebatable, though: If President Trump does end up firing Robert Mueller, it would be a political scandal only rivaled by Scandal. A political scandal far more explosive than the not-so-presidential firing of former FBI Director James Comey. At this point, we'll just have to wait and see. While Trump doesn't have the power to directly fire Mueller, in the grand scheme of things, he also does.