Is "Black Panther" nominated for any Oscars this year?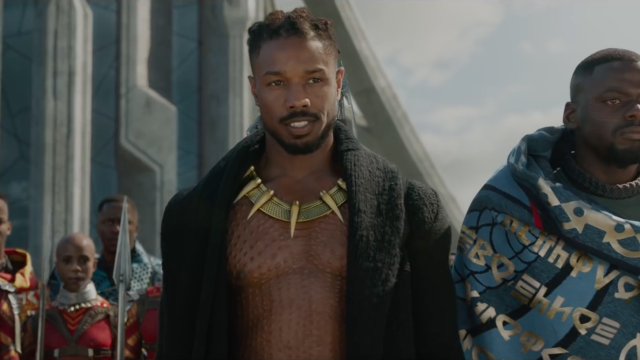 If you've had a chance to see Black Panther — once, twice, maybe three times? — then you likely expect the film to win all the awards, ever. And with the Oscars this Sunday, March 4th, you're probably wondering: Is Black Panther nominated for any Oscars? Is it set to win any awards? Between the costumes, the acting, the music, the visual effects, and well, everything encompassed in the film, this is a worthy query.
So, has Black Panther been nominated for any Oscars this year?
Since the movie came out on February 16th, 2018, over two weeks ago, it will not be up for any Oscars this year. However, that doesn't mean it won't be considered for the 2019 Oscars. According to Comicbook, it's not unheard of for a superhero movie to be featured amongst Oscar nominations. There was Suicide Squad, which won the award for Best Makeup and Hairstyling in 2016. And who could forget when Heath Ledger posthumously won Best Actor for playing the Joker in The Dark Knight?
Considering that, according to Deadline, Black Panther is set to make over $900 million worldwide, it's no wonder people are expecting to see the movie at the 2018 Oscars. I mean, IndieWire reported that the film made over $430 million in its first two weeks. (This is a number we cannot even fathom.)
Now, while you may not be seeing Black Panther at the 2018 Oscars — though you will likely see its actors walking the red carpet — that doesn't mean you can't start sending the film all the good vibes for the 2019 Oscars.