The Irwin family zoo has already treated over 90,000 patients—here's how you can help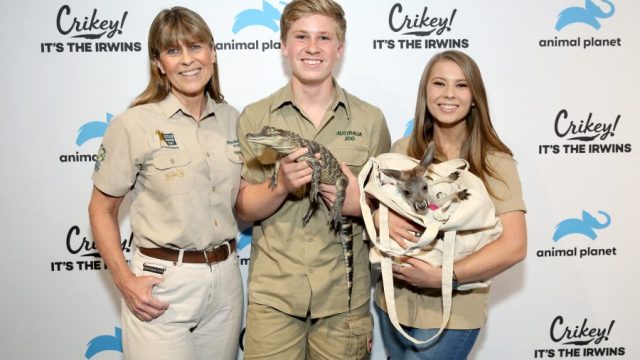 Australia is currently being ravaged by an outbreak of wildfires, which so far have claimed 25 human lives, destroyed 6.3 million hectares of bush, forest, and parks, and killed millions of animals. People all over the world are rolling up their sleeves to help as much as they can, from ordinary folk to sex workers to celebrities. But when it comes to saving the poor animals affected by the fires, the Irwin family is at the forefront of the cause.
Bindi Irwin just announced via Instagram that her family has saved a whopping 90,000 animals over the past few days, having taken them to Australia Zoo Wildlife Hospital, which is owned by the Irwin family. In her post, she shared that the fight is not over and they will continue their job as "Wildlife Warriors" to save as many animals as possible.
"With so many devastating fires within Australia, my heart breaks for the people and wildlife who have lost so much," Irwin, daughter of famed Crocodile Hunter Steve Irwin, wrote. "I wanted to let you know that we are SAFE. There are no fires near us @AustraliaZoo or our conservation properties."
She added that their wildlife hospital "is busier than ever" and the team has already treated over 90,000 patients.
Meanwhile, on a January 6th episode of CNN's Anderson Cooper Full Circle, Bindi's mother Terri and brother Robert Irwin talked about the impact the bushfires have on the country's helpless animals.
"It's so devastating and heartbreaking for us to see that all across the country, vital habitats, and so many animals from koalas to kangaroos to fruit bats have been displaced," Robert told Cooper. "Now as they try to escape the flames, we're seeing not only burn injuries, but also animals coming onto roads, being hit by cars, attacked by dogs, so it really is a tough situation and it's going to be something that's going to take years to recover from."
Terri added that this tragedy is enough of a wakeup call to urge everyone to be more proactive in saving the environment and combatting climate change.
"It is a battle for our ecosystem right now, and I think last year, 2019, was a year where we really saw a lot of things tip, whether it's glaciers melting, the fires in the Amazon, now it's hitting Australia," she said. "Forevermore, we're now in a position where we're going to have to be more active to protect our environment."
If you'd like to take part in helping Australia recover from the fires, you can donate organizations including the Australian Red Cross, WIRES wildlife rescue, the Salvation Army Australia. You can also donate to the Irwins' Wildlife Warriors to help them secure funds for medical equipment and supplies for the distressed animals.