Ireland just elected its first openly gay prime minister, and we're beaming with #Pride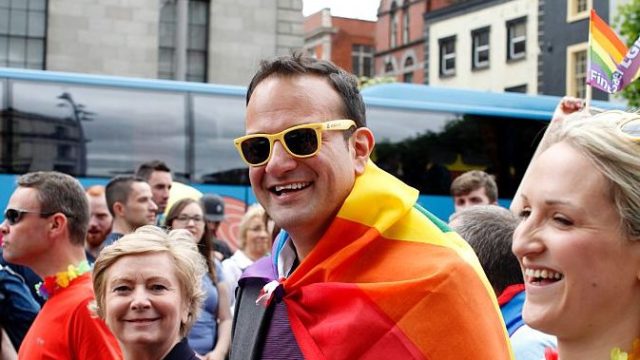 In a history-making move for the socially conservative country, Ireland just elected its first openly gay prime minister. His name is Leo Varadkar, and he is a 38-year-old member of the Fine Gael Party.
The victory is significant for two very important reasons.
First, we don't have very many open LGBT world leaders right now.
Prior to Varadkar's appointment, only three openly gay politicians have been elected as prime minister, anywhere in the world. They are Luxembourg's Xavier Bettel, Belgium's Elio Di Rupo, and Iceland's Jóhanna Sigurdardóttir. Jóhanna won the title of world's first openly gay elected prime minister in 2009.
Secondly, it shows to younger generations that gay people can become prime ministers, too.
It's a big step for LBGT rights in general. In 2015, Ireland became the first country to legalize same-sex marriage by a landslide popular vote. Leo himself came out earlier that year, and some believe that decision may have helped support the gay rights campaign.
However, Leo Varadkar's appointment doesn't come without its "buts". First off, Leo was not elected by popular vote. Rather, his party, Fine Gael, elected him, as is the custom in Ireland's parliamentary system. Fine Gael was already the ruling party.
And despite being pro-LGBT rights, Leo still identifies as a conservative politician. Many progressives disagree with his policies, which include pulling back on welfare initiatives, and his stance on abortion, which is mostly illegal in Ireland.
Nevertheless, at 38 years old, Leo is also the youngest prime minister in Irish history, as well as the first of Indian descent. Though his politics may not match the progressiveness of many, his election is still an amazing show of progress.
There's no denying that this trailblazing election is an important step for LGBT rights. Go Ireland!