7 Incredible Women of Color Feminists You Need to Know
From Mia Mingus to Ai-jen Poo.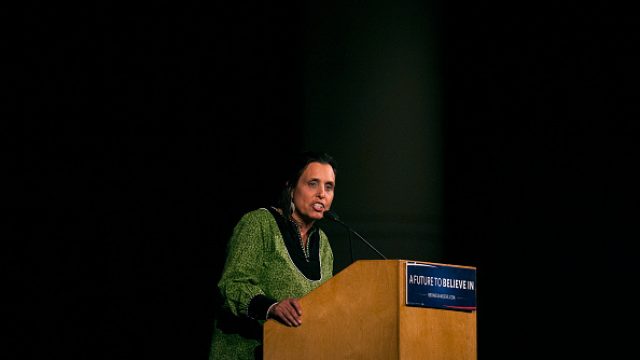 What does it mean to be an intersectional feminist? Intersectional feminism, a term coined by critical race theorist Kimberlé Crenshaw, means recognizing that some women experience oppression beyond sexism. These women also have to combat the oppressive regimes of racism, homophobia, transphobia, ableism, xenophobia, classism, etc.
Making your feminism intersectional means acknowledging the intersections of sexism and racism faced by women of color, the sexism and homophobia faced by LGBTQIA+ women, the sexism and xenophobia faced by international women, and so on. Intersectionality, as a framework, must be applied to all social justice work; it is a lens through which we should look at all feminist issues. The wage gap, rape culture, gender roles, the glass ceiling, media representation, social inequality, and violence affects intersectional women differently than it does most women.
Women of color who identify as feminists bring a nuanced perspective to traditional feminism that is needed in social justice discussions.
In this article, I will be detailing seven different intersectional feminists who focus on race, sexual orientation, different abilities, colonialism, nationality, and more within their feminism.
These women have written and spoken extensively about intersectional feminism and are highly regarded in the fields of academia, journalism, literature, politics, and theater. Intersectional feminists are not represented in mainstream feminism as much as they should be, and though these seven are incredible, there are even more women to discover. This list can be a jumping-off point for expanding your feminist thought!
Chimamanda Ngozi Adichie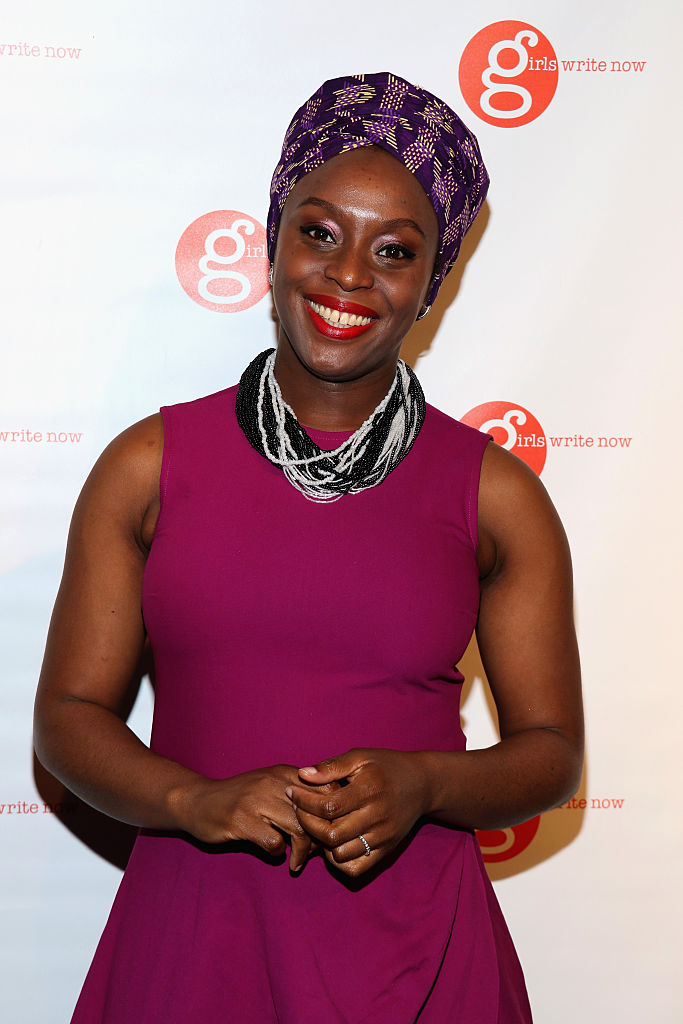 You have most certainly already heard Nigerian feminist Chimamanda Ngozi's Adichie speak about her feminism. A clip of her Ted Talk-turned-book We Should All Be Feminists resonated across the globe when Beyoncé herself sampled it in her epic 2013 song "Flawless." This feature helped Adichie rise to national acclaim and solidified her tireless efforts to voice her feminism as an African woman.
The 38-year-old is a prolific writer and an outstanding speaker. She received the MacArthur Genius Grant for her work in African literature—her expertise being in non-fiction, novels, and short stories. She is the fifth of six children and is Igbo, a cultural identifier of Southern Nigeria. Adichie studied medicine and pharmacy at the University of Nigeria for a year and a half before dropping out and moving to the United States at age nineteen to study communications and political science at Drexel University.
She was known for her outspokenness in the classroom and would often butt heads with teachers, though she remained an A student throughout school. She completed her master's in creative writing at Johns Hopkins and a Master of Arts in African Studies at Yale University.
Adichie thinks of herself as a storyteller, using her stories to connect cultures and experiences in feminism. We applaud her for bringing diversity and unique perspective as a Black woman and African woman to feminism through her words.
You should read: The Thing Around Your Neck
You should watch: The Danger Of A Single Story
Mia Mingus
"We must leave evidence. Evidence that we were here, that we existed, that we survived and loved and ached. Evidence of the wholeness we never felt and the immense sense of fullness we gave to each other."
So begins the blog of a beautiful, queer, disabled Korean feminist named Mia Mingus. Mingus describes herself as a transracial, transnational adoptee, born in Korea, raised in the Caribbean, nurtured in the American South, and now living in Northern California. These experiences add tremendous layers to her identity. Mingus is a community educator and organizer who advocates heavily for prison abolition and works hard to combat the nonprofit prison industrial complex.
She is also a writer and community educator, working for disability justice and transformative justice responses to child sexual abuse. In 2013, along with 14 other women, Mingus was recognized by the White House as a Champion of Change during Asian and Pacific Islander Heritage Month. In 2008, she was honored with the "Creating Change Award" by the National Gay and Lesbian Task Force.
Mingus' feminism is poignant because she focuses on action and alternatives when it comes to the oppressive systems she operates under. She understands the privileges she has within certain marginalized groups, such as being disabled. In her keynote address at the most recent Queer and Asian Conference Mingus stated:
"I want to specifically name my privilege as a disabled person when so many of us are locked up in prisons, institutions, group homes, or in the back rooms of our families' houses. I have a level of mobility that many disabled folks don't have and I know it is a huge reason I am visible…"
Knowing one's own privilege even within marginalization speaks wonders to the depth and emotional maturity behind one's own feminism. She is from multiple places and identifies with diasporic people, but knows the importance of having a home, whether it's "a bestie, a car, a lover's embrace, a piece of music, nature, land, chosen family."
You should read: Moving Toward the Ugly: A Politic Beyond Desirability
You should watch: Re-Envisioning the Revolutionary Body
Winona LaDuke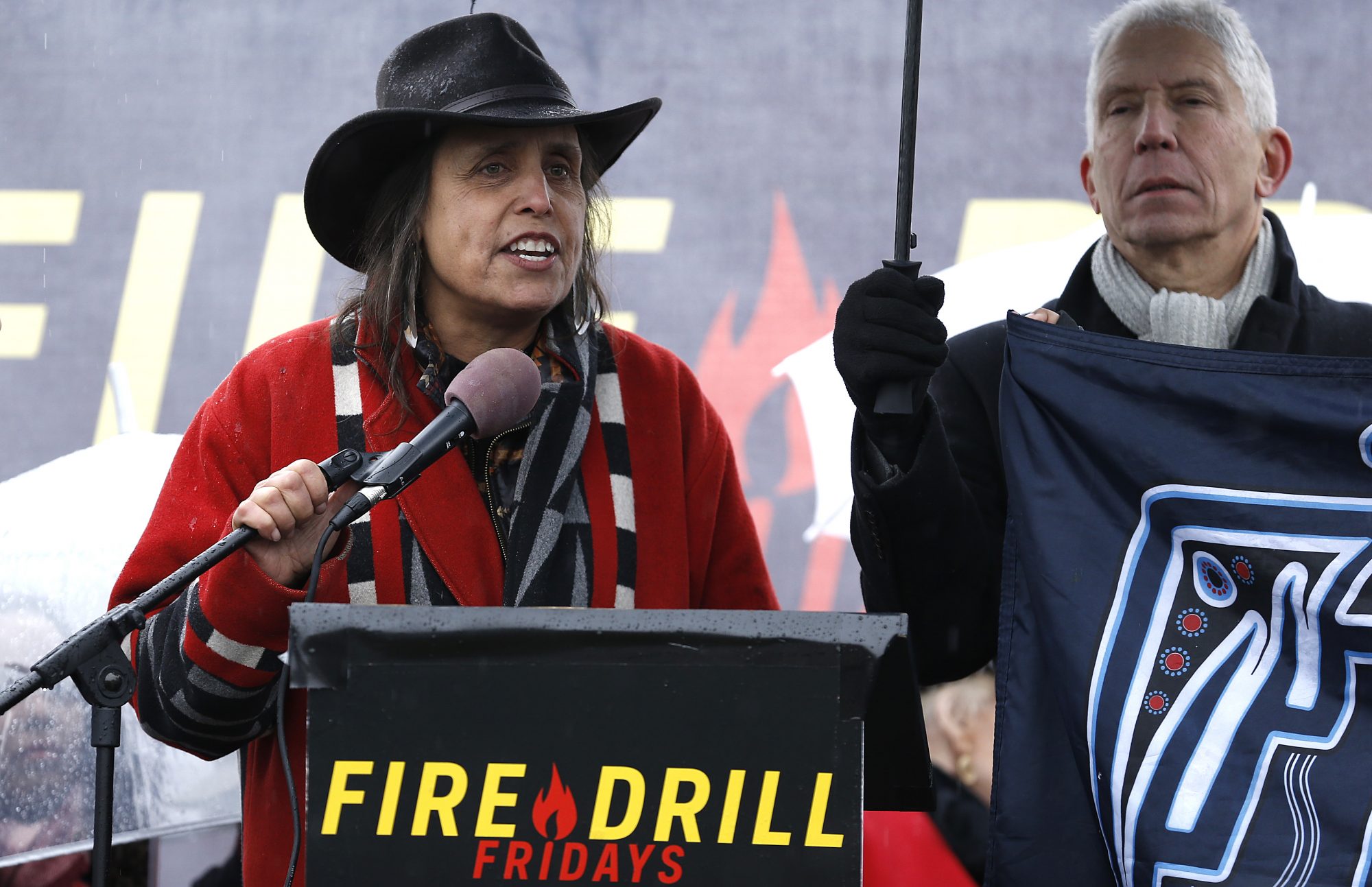 Winona LaDuke is a Native American activist, environmentalist, economist, and writer of Ojibwe ancestry. She ran for Vice President twice on Ralph Nader's Green Party ticket and works tirelessly on tribal land claims and perseveration efforts through the White Earth Recovery Project. LaDuke helped found the Indigenous Women's Network in 1985 and is passionate about sustainable development. Her intersectional feminism has to do with colonialism, militarism, Native American cultural appropriation, and the environment. She has worked with Honor the Earth, a non-profit that raises awareness for Indigenous environmental justice on issues like climate change and food systems.
By the 20th century, the Ojibwe tribe owned only ten percent of their land, and the rampant unemployment and other problems within her community sparked LaDuke into social justice action. LaDuke is a feminist icon because Native American feminists are rarely seen in the mainstream.
LaDuke has stated, "Most indigenous women understand that our struggle as women is integrally related to the struggle of our nations for control of our land, resources, and destinies." She brings her cultural issues along with her gender issues to create a well-rounded perspective on her feminism. In 1998, she was named Ms. Magazine's Woman of the Year. In 2007, she was inducted into the National Women's Hall of Fame.
You should read: Last Standing Woman
You should watch: Seeds of our Ancestors, Seeds of Life
Cherríe Moraga
Cherrie Moraga identifies as a queer Chicana (or Xicana) writer and feminist activist. She is a poet, an essayist, and a playwright. Moraga is most famous for being one of two Chicana women who edited the anthology of feminist thought called This Bridge Called My Back. The anthology was one of the first books to put Chicanas, Black women, Asian women, and Indigenous women front and center in the feminist movement. Moraga's feminism has always focused on spotlighting the nuanced forms of racism in the feminist movement faced by women of color.
Moraga has been the artist-in-residence at Stanford University's theater department for the past two decades. She has mentored a generation of published writers and playwrights, her activism thoroughly influencing her teaching. She speaks at academic and activist conferences both in and outside of the United States. Moraga is a founding member of La Red Xicana Indigena, a network of Xicanx men and women working in education, spiritual practice, and Indigenous women's rights.
Moraga was the recipient of the NEA Theatre Playwriting Fellowship Award and she was awarded the Rockefeller Fellowship for literature in 2007. Through her writing and speech, she is not afraid to tackle white feminism or explain that feminism is born through oppression.
In the academic article, Intersections of Race, Class and Gender: The Feminist Pedagogical Challenge, Moraga states, "Oppression does not make for hearts as big as all outdoors. Oppression makes us big and small. Expressive and silenced. Deep and dead." With her intersectional identity, she is working to dismantle the systems of sexism, racism, and homophobia simultaneously.
You should read: A Xicana Codex of Changing Consciousness
You should watch: Cherrie Moraga Talks About Identity
Chandra Talpade Mohanty
Chandra Talpade Mohanty is an Indian postcolonial and transnational feminist theorist. She is also a distinguished professor and chair of the Women's and Gender Studies and Sociology Departments at Syracuse University. Mohanty has argued for the inclusion of a transnational approach to feminism as a whole, calling for an exploration of marginalized women's experiences across the globe. Mohanty is the author of Feminism Without Borders: Decolonizing Theory, Practicing Solidarity, and the co-editor of Third World Women and the Politics of Feminism. Her work focuses on transnational feminist theory, anti-capitalist feminist praxis, and anti-racist education. She studied at the University of Dehli and the University of Illinois Urbana-Champaign, where she obtained her Ph.D.
Her work became internationally known in 1986 when she published the influential essay, "Under Western Eyes: Feminist Scholarship and Colonial Discourses." She examined Western feminism in its relation to women of the global South, studying how the geographic distance made for incredible diversity and differences in our feminism. Mohanty is brilliant in how she analyzes intersectional issues clearly and concisely and has the ability to analyze the factors of gender, race, class, sexuality, nationality, etc. when it comes to intersectional feminism.
Mohanty's feminism is currently focused on the tragic Dehli rape case which put Indian feminists on the world stage in 2012. In India, a woman is raped every 20 minutes, and Indian feminists have started to fight back. Throughout her career, she has worked to build alliances and friendships between U.S. women and international women of color. She has said:
"I learned very early in my intellectual journey that the best thinking and strategizing emerges through collaborations with diverse communities of people with similar commitments and vision of justice. I have worked to build these radical intellectual neighborhoods in the service of social justice."
Mohanty's transnational mission is inspirational because it is building feminist solidarity across borders, oceans, and cultures.
You should read: Under Western Eyes
You should watch: Anticapitalist Feminist Struggle, and Transnational Solidarity
Ai-jen Poo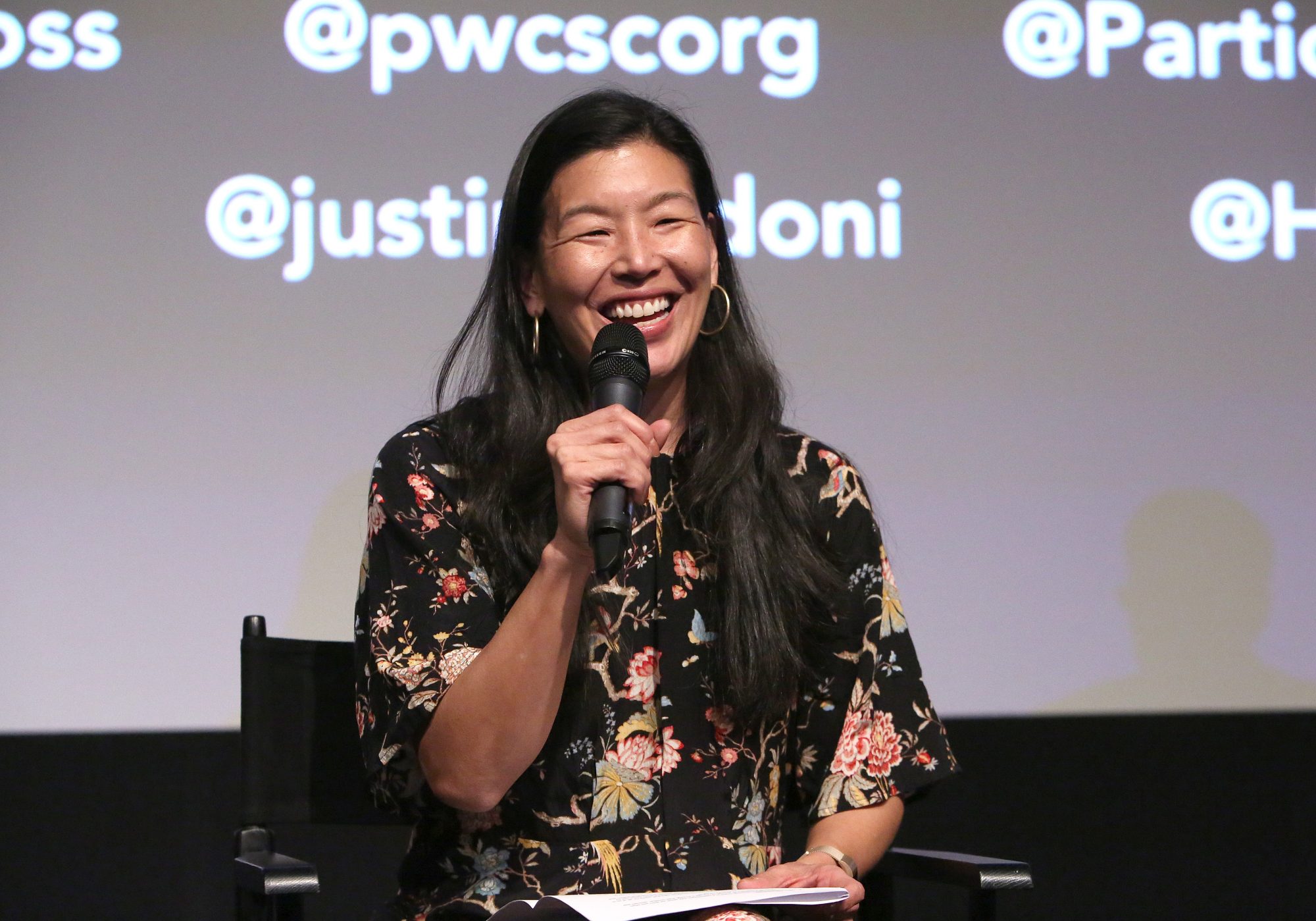 Ai-jen Poo is an American labor activist and executive director of the National Domestic Workers Alliance, which, according to their website, is a "non-profit organization working to bring quality work, dignity, and fairness to the growing numbers of workers who care and clean in our homes, the majority of whom are immigrants and women of color."
After she graduated from Columbia in 1996, she began her organizing work with the Women Workers Project at the Committee Against Anti-Asian Violence, she co-founded the Domestic Workers United in 2000, and eventually became the co-director of Caring Across Generations, which calls for more support for families, good jobs for caregivers, and more choices for senior citizens who are in need of long-term care that fall outside of just nursing homes.
Throughout her career, she has helped organized immigrant women workers to improve working conditions and labor standards, especially for domestic and private household workers in the U.S. For the past 20 years, she has organized legislative campaigns, which have resulted in the success of bills passing in New York City, such as the Domestic Workers' Bill of Rights—which gives workers the right to overtime pay, a day of rest every seven days, and protection under New York State Human Rights Law.
You should read: The Age of Dignity: Preparing for the Elder Boom in a Changing America
You should watch: The Work That Makes All Other Work Possible
Alice Walker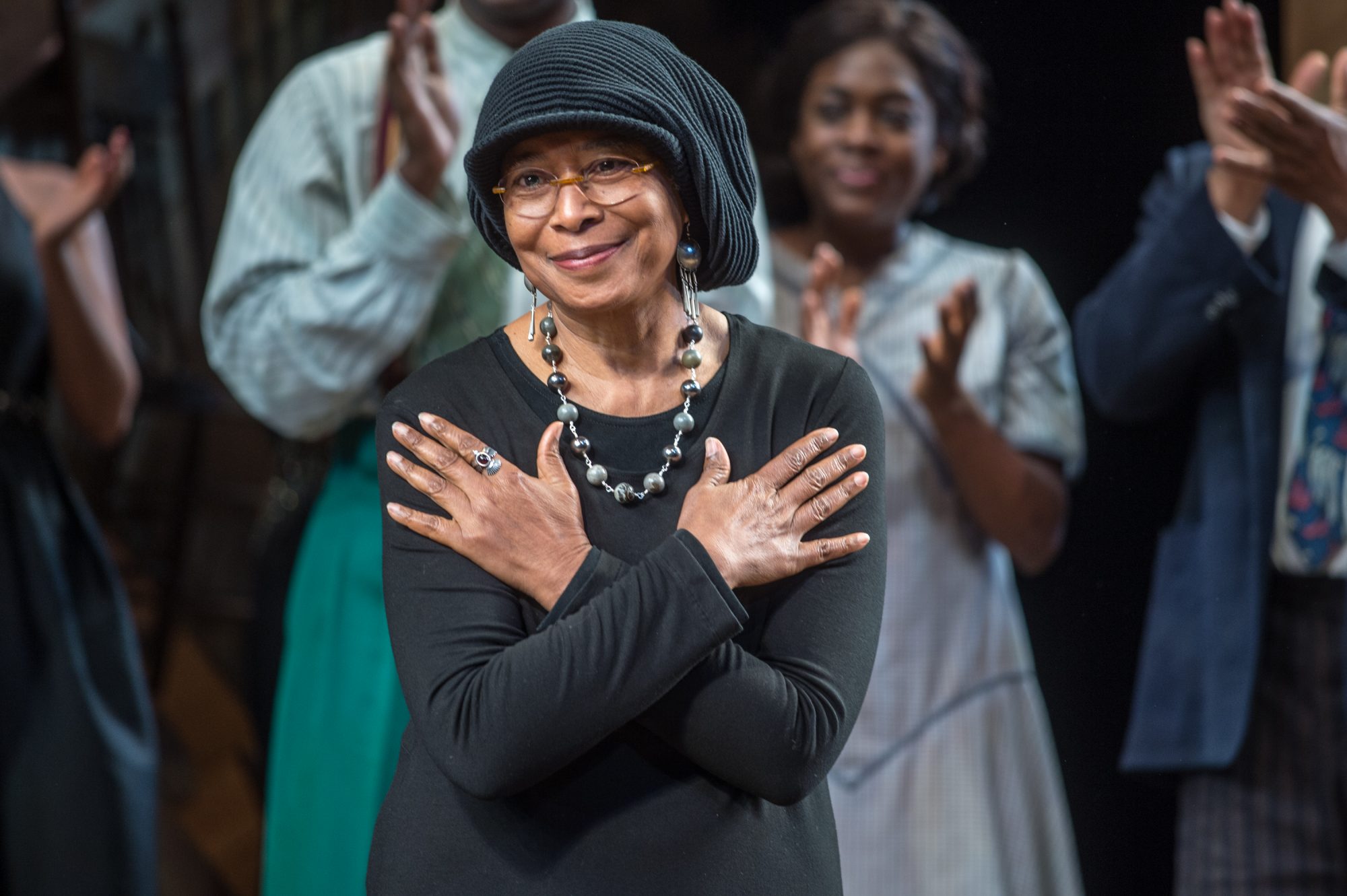 Alice Walker is a Pulitzer Prize-winning African-American novelist and poet. While you may know her for becoming the first African-American woman to win a Pulitzer Prize for fiction with her novel The Color Purple in 1983, she has been a feminist and social activist for the majority of her life.
After graduating from Sarah Lawrence College in 1965, Walker moved to Mississippi and became involved in the civil rights movement. In 1967, she married her husband, Melvyn Rosenman Leventhal, a Jewish civil rights lawyer, becoming the first legally married interracial couple in Mississippi. 
Throughout her career, she has written and published dozens of poems, novels, personal essays, and short stories, such as Meridian (a 1960's novel that focuses on the coming of age of several civil rights workers), Once (her first poetry book), and The Color Purple (depicts the lives of African-American women in rural Georgia), which later was turned into a film and Broadway show.
Due to her writing and being a human rights advocate, she has been awarded the O. Henry Award, fellowships from the Guggenheim Foundation, the MacDowell Colony, and the National Endowment for the Arts.
You should read: Meridian
You should watch: "How I Learned to Grow a Global Heart"