In honor of Modcloth's 15th anniversary, we talked to Fashion Director Lizz Wasserman about the brand's inspiring history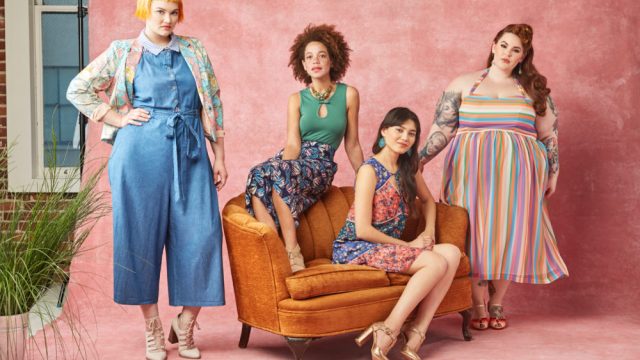 Today marks the 15th birthday of the beloved vintage-inspired clothing shop Modcloth. First founded in 2002, Modcloth was the first fashion company to sign the "Truth in Advertising Heroes Pledge," which meant they promised not to photoshop or obscure the natural body shapes of their models.
Since their launch, Modcloth has grown a huge following and become one of our favorite brands for affordable and quality dresses, and they continue to grow. In 2015, Modcloth launched a body positive swimwear line featuring employees as models. Later that year, they announced their first-ever internal design team and developed a line of clothing from XXS to 4XL, thus switching up their regular process of primarily buying from outside designers.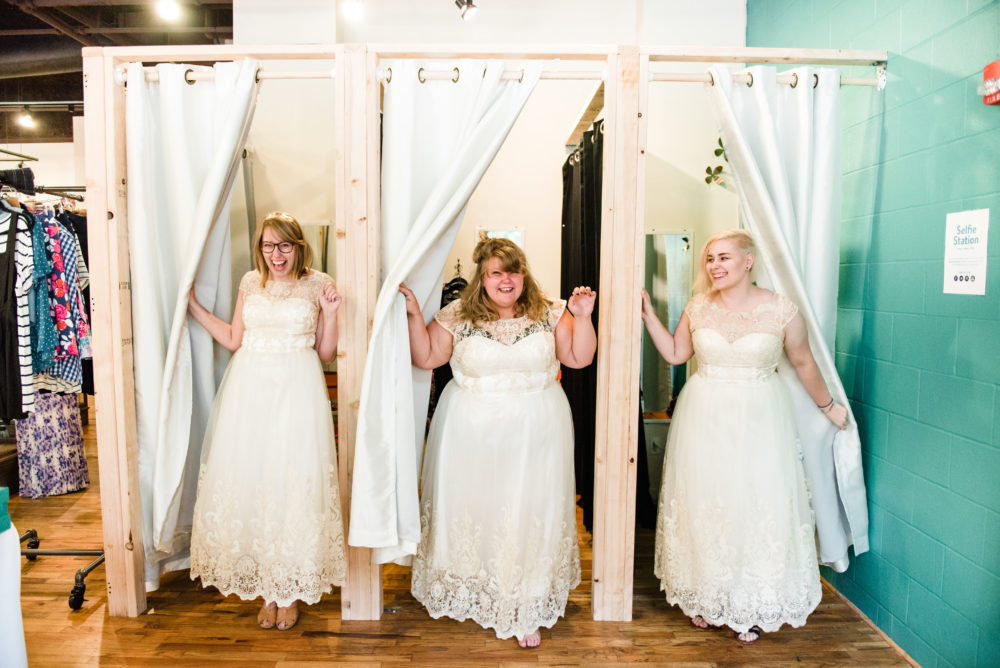 In 2016, Modcloth opened its first physical store in Austin, Texas, which marked a whole new season for the brand as they venture into the realm of IRL shopping. Needless to say, Modcloth has been busy the last 15 years, and we love seeing them thrive!
In celebration of their 15th birthday, HelloGiggles chatted with Modcloth Fashion Director Lizz Wasserman about the direction of our favorite vintage-inspired shop!
HelloGiggles: What first led you to becoming a fashion director for Modcloth?
Lizz Wasserman: Well I've been in fashion since, let's do the math, 15 years before I took the role of fashion director here. I always had an interest in Modcloth because it goes to the beat of its own drum and I've always loved vintage.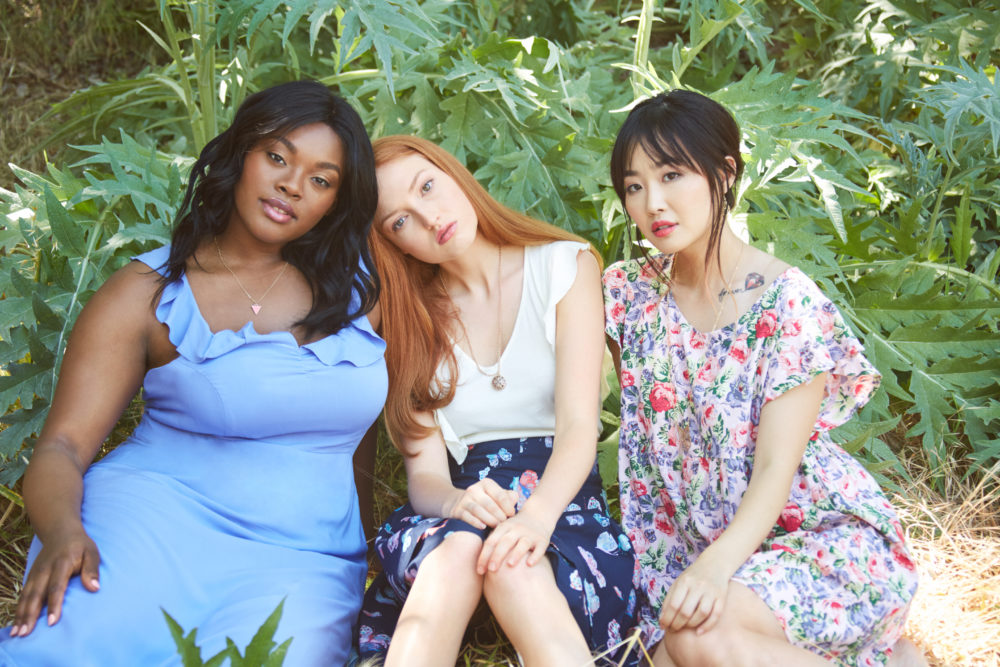 HG: If you had to describe Modcloth's aesthetic in one sentence, how would you describe it?
LW: I would say it's vintage-inspired feminine clothing.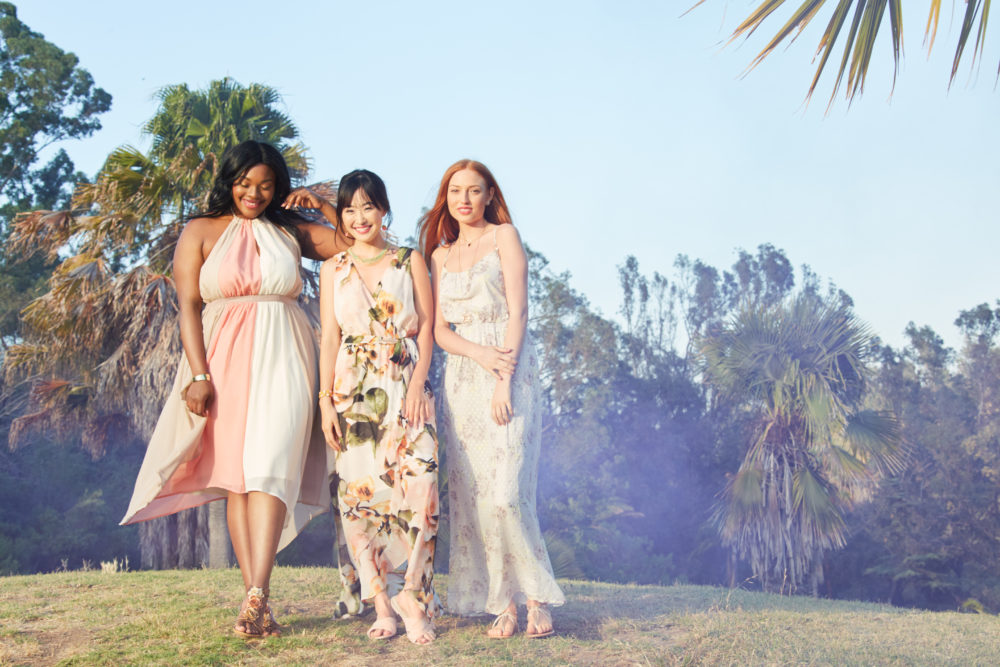 HG: What has been the most fascinating or exciting part of working as fashion director for Modcloth?
LW: I guess I would have to say the most surprising thing is the company is actually nice. In fashion you'll hear that a brand is nice, but Modcloth truly is, and you can see it through the community. The community is generally inclusive and you see it in the fact that we do a full-sized range of clothing. I think all of that really comes from our founder Susan Koger. She definitely wanted to change the fashion industry as we saw it and make it a better place for all women.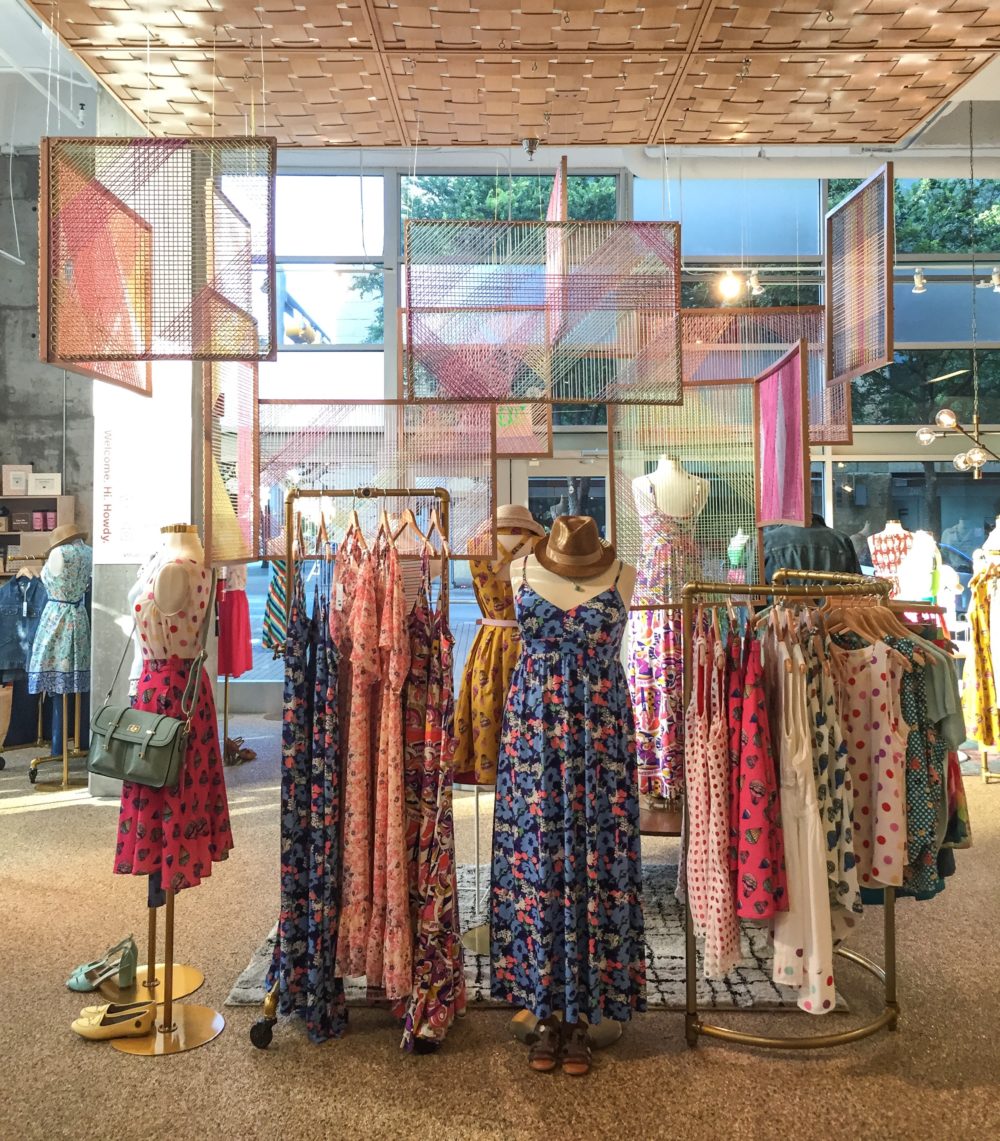 HG: What does your buying and design process involve as fashion director?
LW: As fashion director I don't buy any clothes, I oversee the design team. So, we start with a trend and the team designs a full collection. Then we also give some direction to the buying team so they know where we're coming from and they can look for any relevant pieces from the indie designers we carry.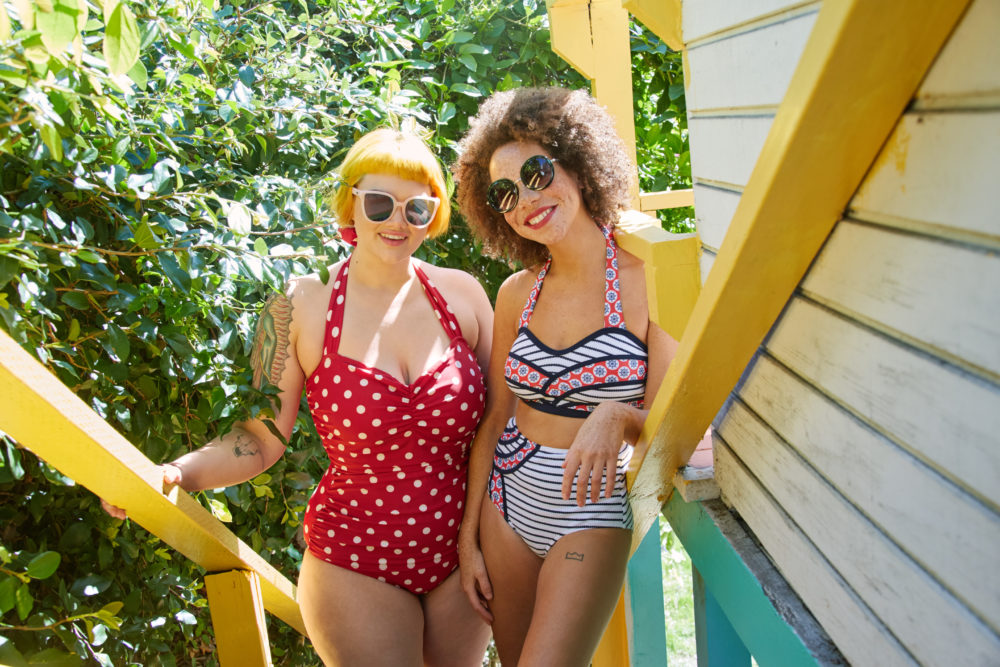 HG: Do you have any current fashion inspiration that you continually look to?
LW: We definitely look to our community. We see women on the street wearing Modcloth, women in our style gallery, and all the awesome women that work here. We definitely don't look to movie stars as much as our community.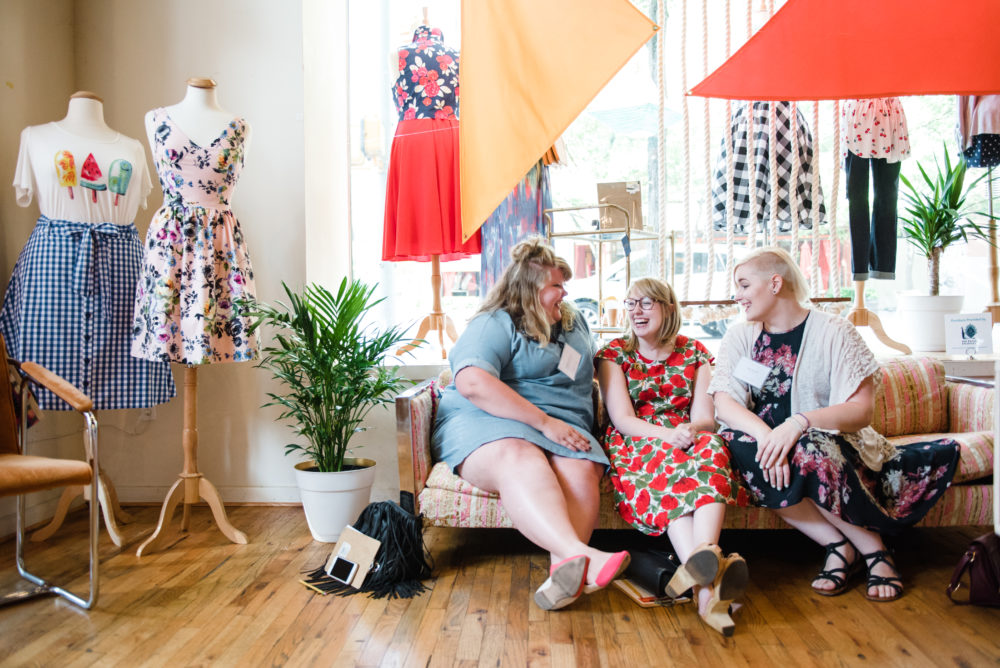 HG: Do you think the success of Modcloth speaks to the need for more fashion-forward, body-inclusive brands?
LW: I definitely think that Modcloth is not fashion-forward, we don't wanna give her anything she's going to be embarrassed by or tempted to throw away. When it comes to our quality as well as our aesthetic, we want to provide clothing that women can keep for a long time. I think the world would be better if everybody could shop everywhere. But at the same time, that's what Modcloth is really focused on.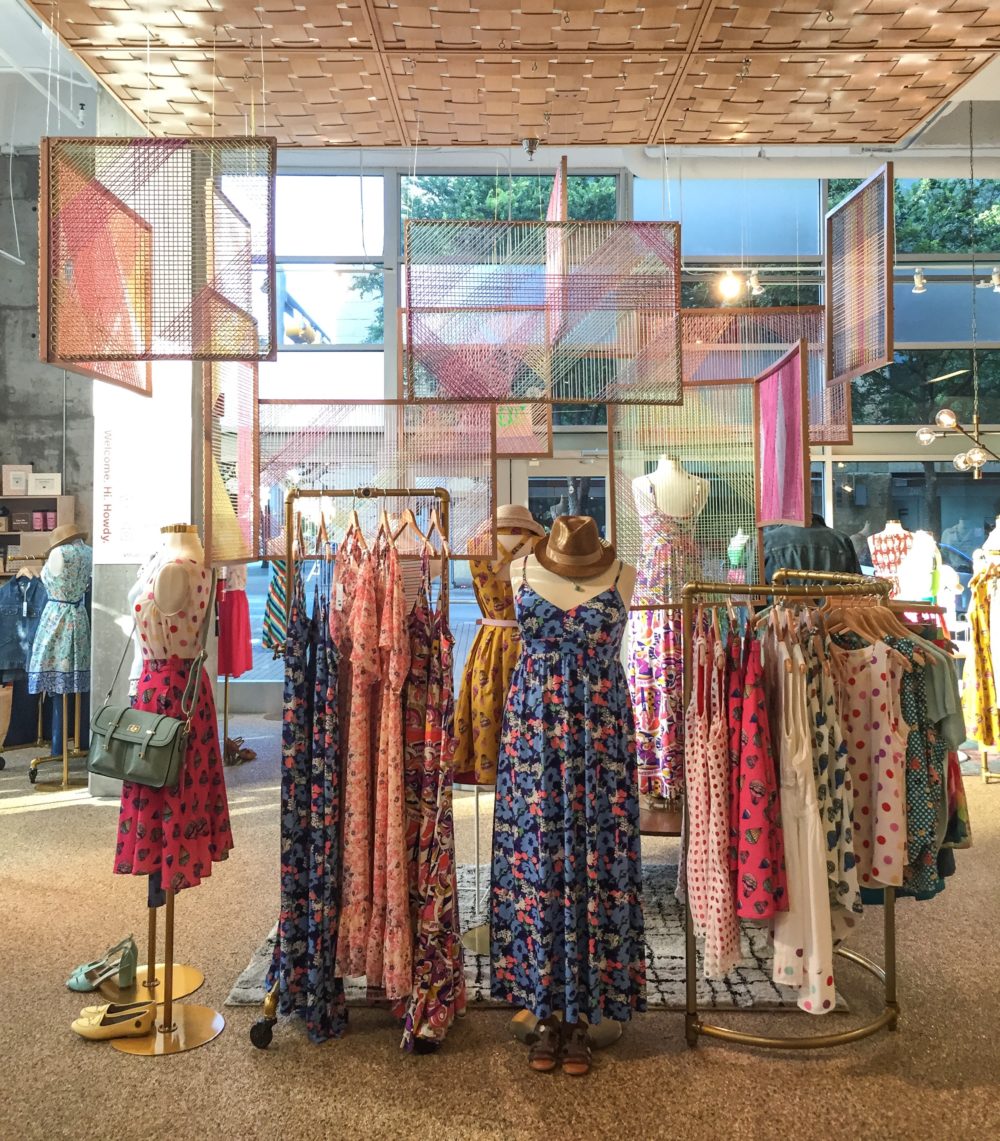 HG: Are there any specific silhouettes or prints you're excited about right now?
LW: For our July collection, which is up right now, I'm super excited about our ruffle styles. Most of our ruffles are incredible. As far as the print goes, I really love the Blue Ribbon Horse print, we were inspired by the idea of the state fair. So I love that print, and it's on a really lovely linen fabric.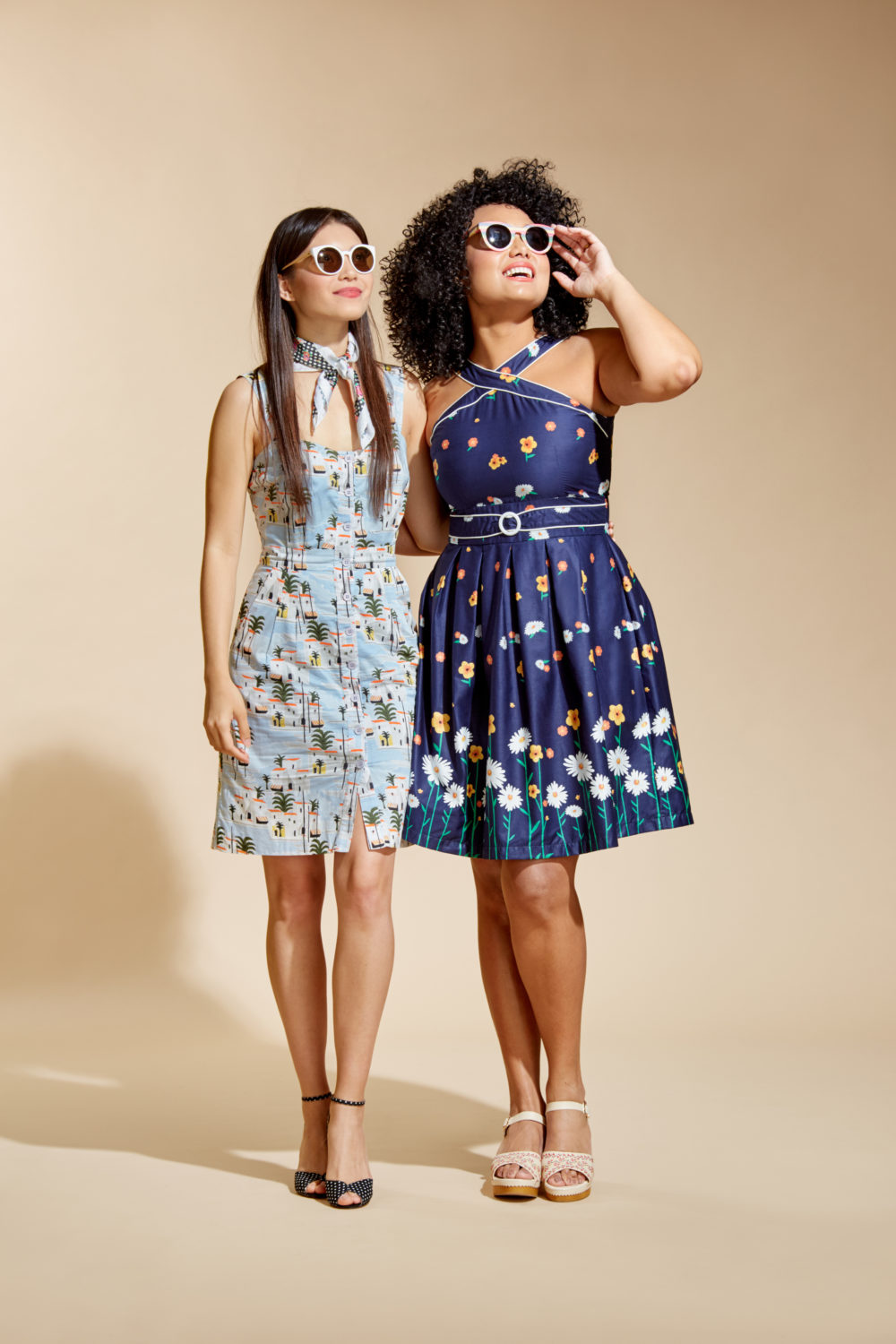 HG: Do you have any specific hopes for the growth of Modcloth in coming years?
LW: We definitely want to continue to work on growing our community designs, prints and internal collection, so customers can come and buy really quality pieces the design and buying team have worked on. We also want to make sure that we continue to amplify and speak out about what we believe is important for our community. Especially with inclusivity and female empowerment. So right now, for me at Modcloth, it's really about making sure what we're doing, we're doing right, and making sure that people know about it.