Lindsey Vonn talks to us about her "basic" beauty routine, and what she'll do after the Olympics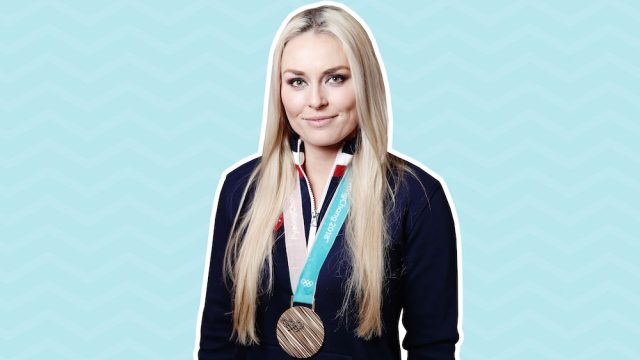 The winter games in Pyeongchang have been eventful, to say the least. The world has collectively fallen in love with the first openly gay figure skater Adam Rippon. The nefarious vice president Mike Pence's homophobia was protested in the most romantic way possible. And our beloved U.S. alpine ski racer Lindsey Vonn competed in her last Olympics (we're not crying, YOU ARE).
You don't have to be an expert on skiing to recognize how Vonn's timeline exemplifies success through persistence. Throughout the course of her athletic career Vonn has claimed 80 wins including a gold Olympic medal from 2010, a bronze medal from this year's games, two World Championship gold medals in 2009 (as well as three silver medals in 2007 and 2011). Needless to say, the 33-year-old has been busy since she first started racing at age seven.
Following a bittersweet stint at the 2018 Winter Olympics, the founder of The Lindsey Vonn Foundation has her eyes set on the next season in her life.
HelloGiggles was lucky enough to speak with Vonn about her athletic idols, her dog's blooming acting career, must-have makeup products, and what new challenges this next season in life will bring.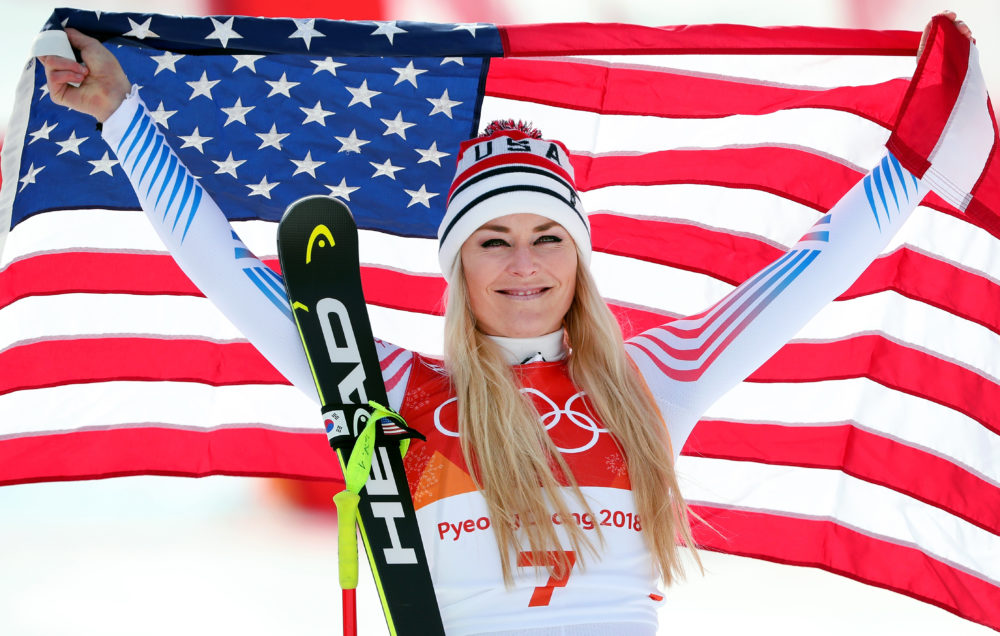 HelloGiggles: Did you have any athletes you looked up to as a child?
Lindsey Vonn: Yeah, Picabo Street was a huge role model, I first met her when I was nine years old in Minnesota. I got her autograph on a poster. I still have the poster in my room today.
HG: Did you regularly watch the Winter Olympics as a child?
LV: The first Olympics I really watched was in 1998 when I saw Hermann Maier and his amazing crash and then how he won a few medals after that, then he won gold in the Super-G. That was kind of my earliest memory of watching the Olympics.
HG: Are you feeling relieved or sad now that the 2018 Olympics is coming to a halt?
LV: It's kind of an end-of-camp feeling. I'm really proud of my Olympic career and what I've been able to achieve. But it's sad that it's over. I would love to continue racing in the Olympics, but I don't know if I can continue racing in another four years. I'm just trying to soak it all in and appreciate my last experience here.
HG: What do you want to focus on next?
LV: I think the only thing I can say for sure is that I'll be working on my foundation, The Lindsey Vonn Foundation, a lot more. Our mission is to inspire and empower young girls. Other than that, I'm not sure what I'll focus on. I think there are a lot of opportunities ahead, I just don't know what my life will look like.
HG: I know that you've spoken to, and emphasized the link between good health and self-esteem in your book Strong is the New Beautiful. If you had to pick one piece of advice, what would you tell young girls struggling with body image?
LV: Confidence comes from within. You just have to love yourself for what you are. Everyone is different, and that's what makes you special.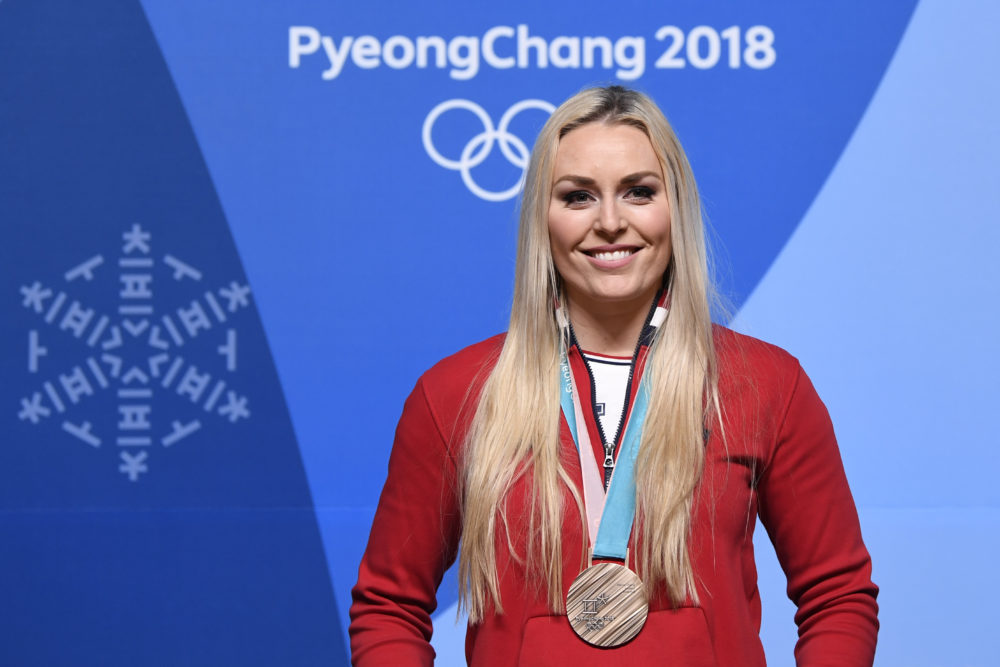 HG: Was that your dog Lucy in the Bounty commercial with you?
LV: Oh yeah! The Bounty commercial was her big TV debut, she's blowing up on Instagram. My other two dogs aren't quite as famous yet. Lucy tends to love the spotlight, she's great in interviews, she was at the press conference with me the other day before the opening ceremony. She's the quickest picker-upper, so I'm pretty sure she'll be in more Bounty commercials. The dog trainer put her picture in their portfolio, they said they'd love to have her in future shoots. You never know, her career might take off.
https://www.youtube.com/watch?v=q72lVeB6UZo?feature=oembed
HG: Did Lucy enjoy traveling and making new friends this Olympics?
LV: There really aren't a lot of other dogs around, so she's kind of stuck with me for the moment. But she's definitely enjoyed her time in South Korea.
HG: What does your winter skincare routine involve?
LV: I wash my face with water in the morning, I use an exfoliating face wash at night, and I wear a night cream. That's pretty much all. I do wear makeup when I ski, I think that actually serves as an extra layer of protection against the dryness and coldness and the sun. I don't do anything that special though, I'm pretty basic.
HG: Do you have special stress-reducing rituals on big competition days?
LV: It kind of depends on the mood I'm in, I usually listen to music when I'm working out in the mornings and getting warmed up for the race. But, I like the nerves. I like getting the adrenaline going and getting those butterflies in my stomach. That's something I thrive on, and it fuels me and gets me ready to race.
HG: What are your must-have makeup products?
LV: My eyeliner is Bobbi Brown, and it's a longwear eyeliner and I ski with it every day and it never comes off. That's probably the one makeup product I would absolutely swear by.
LV:There were some good ones, but I was hoping for someone to be really romantic but it didn't really pan out. I was hoping there'd be some cute poems or something. I think I got maybe two poems out of the thousands of responses. Maybe somebody read it and they're going to approach me later, you never know. The wheels are in motion.
HG: Do you feel a huge pressure to constantly be a role model for young girls?
LV: It is a huge responsibility, but I think it's one of the best opportunities that I've had because of the position I'm in from sports. I think having a positive impact on people is a privilege. Social media can be used in a very positive way, if you choose, and I think it's a good way to reach a lot of young girls and send a message.
HG: Do you have any young girls you've met who really stuck with you?
LV: Yeah, there have been thousands of kids that I've met that I feel like I've had a positive impact on and I've really enjoyed meeting. There have been a lot of young girls with cancer, and we'll send videos to each other. There was one girl from Scandinavia, her name is Hedda, she's battling cancer right now. I met her last November, and she's just one of the greatest girls I've ever met. Those are the kinds of moments that stay with you forever, more than any accomplishment on the mountain.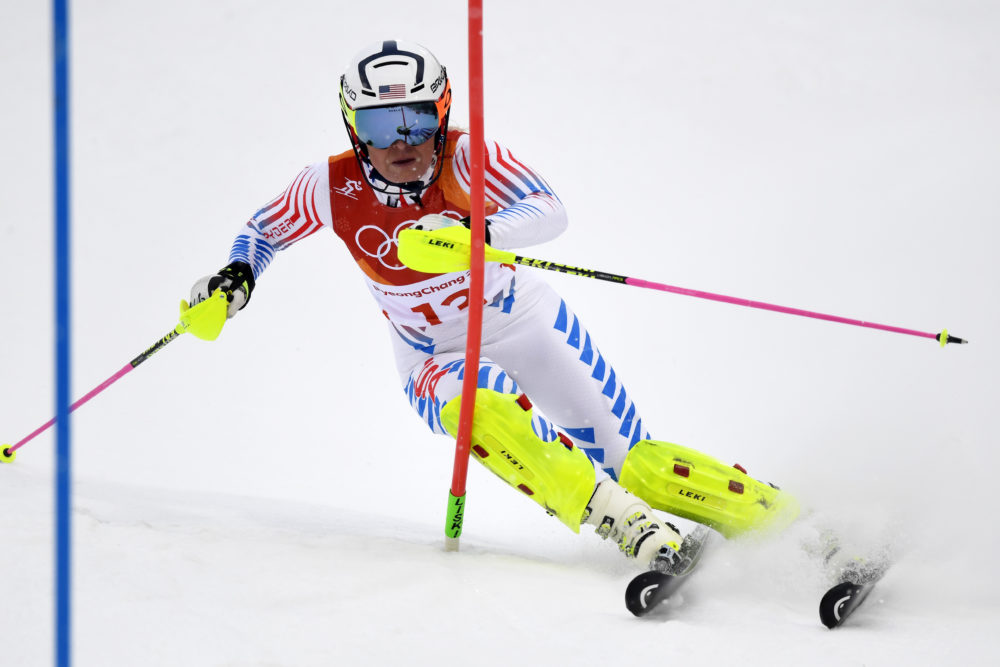 HG: I read that you scattered your grandpa's ashes at the Olympics, I'm sorry about your loss. Did you feel like he was with you at the Olympics?
LV: He's one of the toughest people I've ever met in my life. I feel like just getting the opportunity to race in his memory was an honor. I think Bronze was an amazing accomplishment as well, and I know he's happy to have a part of him in South Korea.
HG: Have you been able to see any fun spots in South Korea?
LV: Not really, because of my schedule, but I had a really nice night with my family. We had dinner at the P&G house, went to the Redbull lounge and hung out and played Jenga and Uno and got really crazy.
HG: Who won Jenga?
LV: I'm just going to say that I am the reigning champion, I efficiently annoyed my family once again.
While we'll miss witnessing Vonn's athleticism in the Olympics, there's no doubt she'll continue to kill it wherever she lands.