The internet's collective mind is boggled over this pregnant woman with a six pack
When it comes to pregnancy, there is no one-sized fits all for how the body looks. Some women get beautiful and round, some have bellies you can barely tell is housing a healthy growing fetus, but for some reason, the different shapes still break people's minds.
And that's the case when this Instagram fitness star posted a photo of her pregnant self nearly half-way through her pregnancy with visible abs that are more defined than most of us non-pregnant people.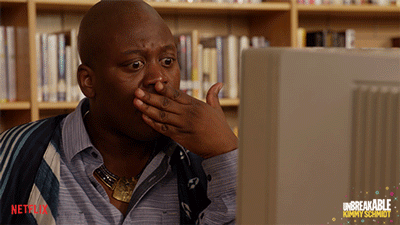 As Cosmopolitan reports, 27-year-old certified personal trainer, Massy "Mankofit" Arias, is pregnant with her first child and shared a gorgeous snap of herself at 18 weeks pregnant.
"Happy Thursday loves from #DC Princess Harper turning 18 weeks today, Arias writes.
"And I got the linea negra this week. Did a quick workout at the hotel room, will edit and post tomorrow for you all. How's everyone doing today? I can't wait to go back home and get back to work!"
In the photo, her incredibly strong abs are very visible and if you didn't read the caption, you'd probably think that she's showing off all her hard crunch work since she's always sharing her awesome workouts.
But, of course, people weren't too focused on celebrating the half-way mark of her pregnancy, but instead lost their minds on her over how she looks so chiseled while growing a baby.
The image has already tallied 1,470 comments of people mostly commenting on how amazing she looks and expressing disbelief.
"Literally saw this pic and thought wow she looks amazing for having just had a baby…. then realized this was an actual mid pregnancy photo! ??? amazing!" one person writes and scrolling through the rest proves the majority of others commenting are just as thrown.
"You'd never guess she's 19 weeks pregnant," another writes. "I don't even look that good and I'm not pregnant."
It's clear this mama-to-be takes great care of herself, eating healthy and exercising to her comfort. It's not unusual for some women to not show much during their pregnancy, especially if they have a really strong core, just as it's not unusual to look rounder early on.
Arias is fierce and proving that motherhood looks different on everyone and we love it.