14 women of the Internet inspiring us on International Women's Day
Today is International Women's Day, and while we try to celebrate the important ladies who make our lives awesome every single day, we're taking a few extra minutes today to give a hat tip to the women of the Internet who make our time online that much more enjoyable. In no particular order, and certainly not a comprehensive list, here are some women of the Interwebz who wow us with their work and words every single day.
Aminatou Sow, Digital strategist + Founder of Tech LadyMafia 
In addition to being a VIP Twitter presence in our lives, Aminatou is also a digital strategist (she works at Google) and a founder of one of our absolute favorite Internet spaces Tech LadyMafia. What's that you ask? It's a global community of women who work "in and around the Internet." If all that awesome isn't enough, Aminatou also happens to co-host the podcast "Call Your Girlfriend," with none other than Ann Friedman.
Ann Friedman, Newsletter guru + Writer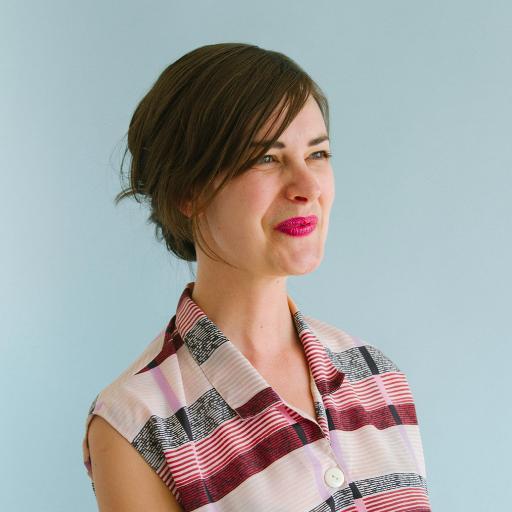 When she's not co-hosting "Call Your Girlfriend," Ann is penning one of our very favorite newsletters out there: The Ann Friedman Weekly. Other absolutely amazing things Ann does on the Internet: Writes some of our favorite articles, and bends our brains with her super rad (and often hilarious) pie charts.
Rachel Syme, Writer + Founder of #WLClub 
If you haven't read Rachel's brilliant seven-part manifesto on Selfies, get yourself over to Medium STAT. Rachel also writes for The New Yorker, The New York Times, Rolling Stone, and so many other outlets. Rachel's biggest claim to fame of the moment, however, is founding the women focused online book club #WLClub. If you haven't checked it out, here are the deets!
Ashley C. Ford, Writer + Teacher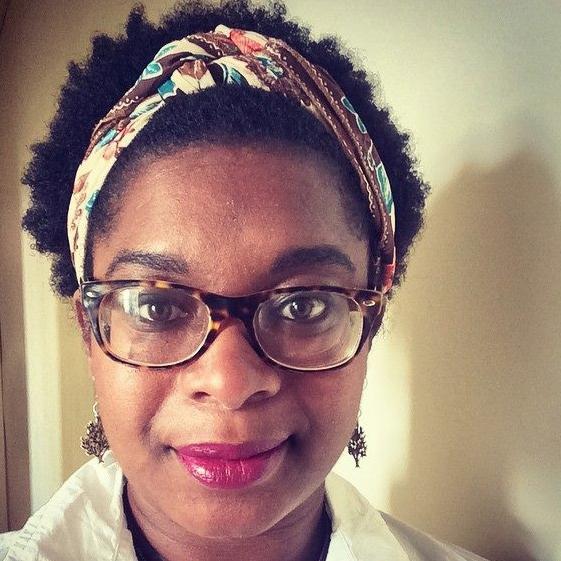 Essayist, teacher, Twitter aficionado — Ashley writes for some of our favorite publications (like Lenny Letter!) and keeps us both laughing and thinking, thanks to her non-stop tweets. She regularly manages to be both profound and hilarious. Case in point:

Morgan Jerkins, Writer + Editor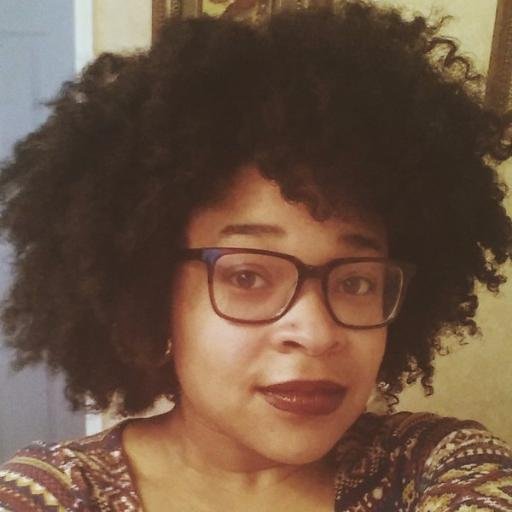 Another writer who is as brilliant as she is prolific, it seems like everywhere we turn, we see Morgan's byline. With the amount that she tweets, it also appears that Morgan might have figured out the secret to 28 hour days. If all that weren't enough, you can also find Morgan editing over at Catapult.

Rupi Kaur, Poet 
Rupi writes poems that just hit you right where it hurts. She also posts those poems, along with illustrations, all over her social media. Yes, her book is well worth a buy, but following her on Instagram is also a worthwhile pursuit. A post or two of hers will likely have you hiding your tears on public transport.

Stacyann Chin, Writer + Poet + Activist 
It was Stacyann's living room protests with her adorable daughter Zuri that first caught our eye, but we've since become Stacyann devotees. In addition to all the important feminist work she does online, Stacyann often takes her work offline too. Her one-woman show Motherstuck! was a hit in New York, and you can very often find her performing elsewhere.

Emma Gannon, Writer + Newsletter-er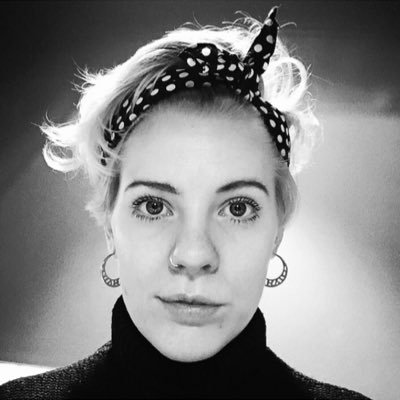 London-based Emma, has a podcast, a newsletter, and a book (about her Internet life) in the works. One glance at her blog, Girl Lost in the City, and it's clear that she's also dedicated to giving her readers the tools they need to succeed as writers. Posts like "How to get into digital journalism" are prime examples of Emma's collaborative and transparent Internet ethos.

Akilah Hughes, Writer + Comedian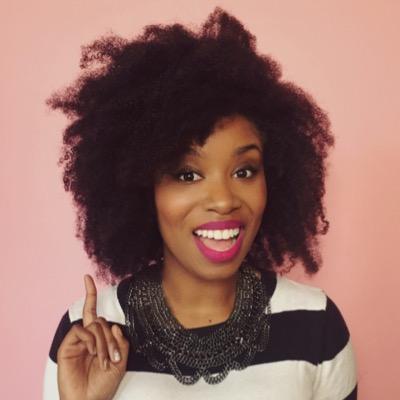 Akilah has been making us LOL for years, ever since her early days writing for HG. Now you can find Akilah's hilarious brand of humor all over the Internet — from her videos on Fusion, to her YouTube channel, wherever you catch Akilah, we promise laughter will ensue.

Mallory Ortberg, Writer, Editor, Co-founder of The Toast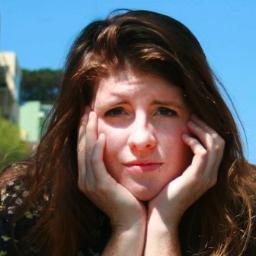 If you've ever read The Toast (we definitely read it every day) then you already know and love Mallory's voice. As one of the website's co-founders, Mallory's byline is all over the page and her smart/sharp/witty POV is front and center. Another place to find Mallory? She is the voice of the advice column Dear Prudence over on Slate, so if you need some of Mallory's words of wisdom you now know where to go.

Jessica Grose, Writer + Editor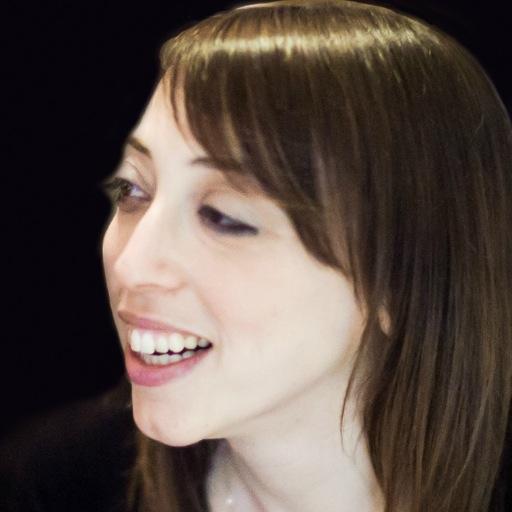 We've long admired Jessica (we followed her during her Slate and Jezebel days), but now that she's the editor at Lenny Letter we get Jessica's incredible work delivered right to our inboxes. Jessica's first novel, Sad Desk Salad, was all about a bloggerand her next book will be hitting our shelves later this year.

Jazmine Hughes, Writer + Editor 
https://www.instagram.com/p/BA3Esu-im_F
At 23 Jazmine was already an editor over at The Hairpin, and these days she's editing over at The New York Times Magazine. Not too shabby @jazzzloon.You can find her brand of brilliance all over though, including on Cosmo and The New Yorker, as well as on NPR.
Roxane Gay, Writer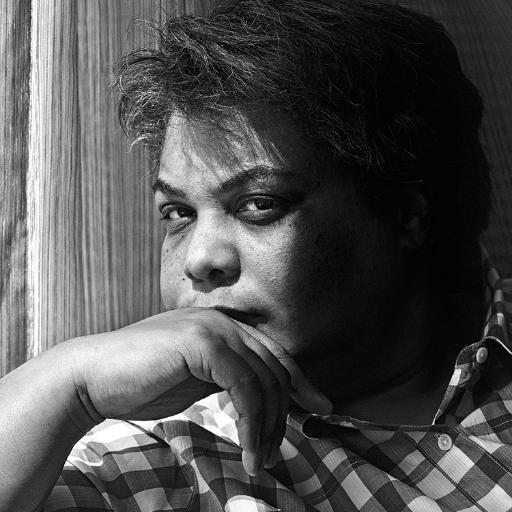 Not much introduction needed. We're currently re-reading Bad Feminist for the 25th time, and following Roxane's brilliant musings to all corners of the Internet. Somehow, in between all that writing, she also finds time to make us LOL on Twitter, and make herself seem relatable (even though we know she's a straight up genius).

Nikita Gill, Writer
https://www.instagram.com/p/-BZgIqhjIs
Like Rupi, Nikita's Instagram is filled with poems and words that make our eyes brim over. How is it that women we've never met, know exactly how to speak to our souls?