The internet thinks Kylie Jenner is dropping hints about the sex of her rumored baby
Sources claim that Kylie Jenner is expecting her first child with boyfriend Travis Scott come February. But the model and reality star has yet to confirm nor deny the pregnancy rumors. However, fans noticed that Jenner might be dropping pregnancy hints via social media and the crypticness of it all is, well, a lot to contend with.
On Monday, Jenner posted a photo of her Kylie Lip Kit phone cases on her Snapchat. She showed fans three different designs, one with pink lip drips, one with blue, and another with white drips on the top edge.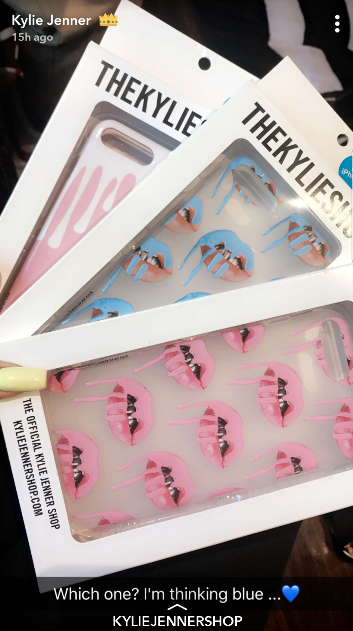 Pink and blue — typical baby colors, right? And if she's thinking blue, that means she's having a boy, right? Possibly? We're all thinking the same thing, and many are taking to Twitter to share their predictions.
https://twitter.com/udfredirect/status/917455053048381440
And other users just want honest answers, damn it!
Jenner also posted a photo of three buns fresh out of the oven. Buns in the oven — does that ring a bell? And it would make sense that Jenner photographed three buns because Khloé is rumored to be expecting, and Kim's (surrogate) pregnancy has now been confirmed.
So if the rumors are true, the Kardashian-Jenner clan is expecting three buns to arrive in the very near future.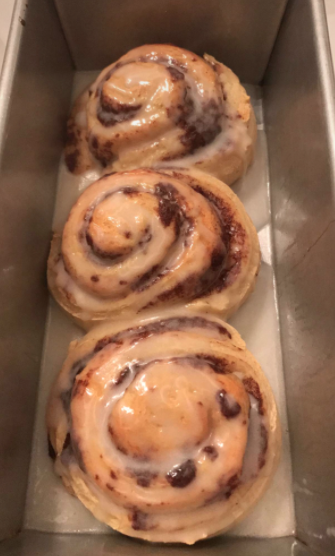 If a baby boy is in her future, then kudos to Jenner for dropping one of the biggest and most clever (from a marketing standpoint, especially) Snapchat hints of all time. We're onto you, Kylie. We understand if you're trying to keep things as private as possible for now, but we're still onto you.