The internet has many thoughts on the shape of Dove's new body wash bottles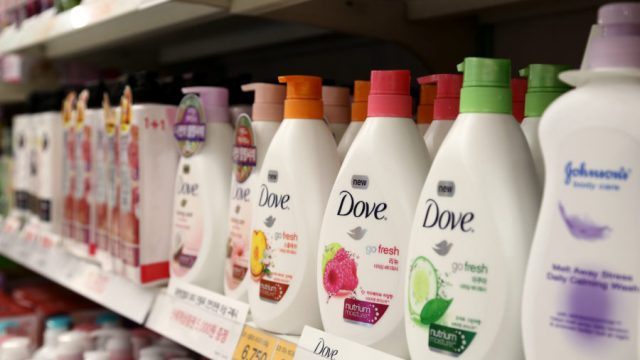 We can agree that Dove's "Real Beauty" campaign is great. Real women talking about real beauty — awesome. But Dove's latest endeavor includes new body wash bottles that are sending the internet over the edge. Yesterday, Dove released six new limited edition body wash bottles, "designed to show how beauty is diverse and diversity is beautiful," according to Dove's UK website.
We love Dove and we know the idea comes from a good place. But the execution is…intriguing.
Each bottle (sold only in the UK for now) of Dove body wash represents a body type — short and petite, tall and slender, super curvy to super thin.
And of course, the internet had a LOT to say. Both good and…less good. false
false
https://twitter.com/udfredirect/status/861711203151863814
Seems like opinions are definitely mixed. But feat not —if you're not a fan of the limited edition bottles, the regular Dove body wash bottle is still available for purchase. And if you absolutely love them, get 'em now (if you're in the UK), because again, they're limited edition!