The Internet is determined to figure out the identities of the couple in this photo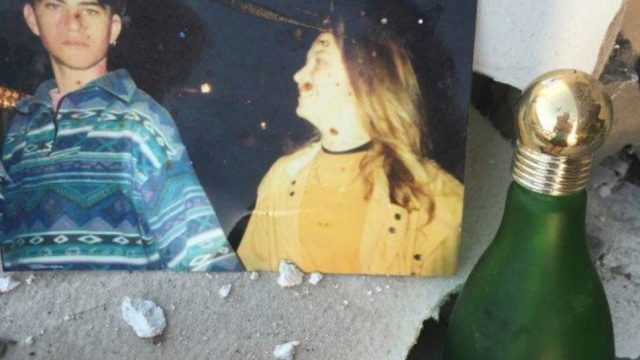 A woman in Queensland, Australia, made a mysterious discovery behind one of the walls of her home, and now she's turning to the Internet (as one does) to help her get to the bottom of things.
Vesna Bogdan's family is demolishing their house at Broadbeach Waters on the Gold Coast. Inside one of the wall cavities, they found an old photograph of a young couple. A bottle of green perfume called Charlotte was situated right next to the photo. In all honesty, it looks a little like a love shrine.
Vesna is curious about the identity of the couple and how their photo got behind the wall of her home. Of course she is. We're wondering the same thing. (We're also placing bets that the girl in the picture is named Charlotte.) Two days ago, she posted a picture of the photo and the perfume bottle to Facebook searching for answers.
// < ![CDATA[
// < ![CDATA[
// < ![CDATA[
//