It's official. The Internet says this is the best red nail polish
Red nail polish is the little black dress of the nail polish world. It looks good on everyone, and it's a classic, power color. No one can deny that gorgeous red manicure means business. However, it can be hard to pick which red you want to wear. There are thousands on the market, from bright scarlet shades to deeper, moodier reds. How's a girl to choose?
Luckily, the Internet has you covered.
Rank & Style uses a unique algorithm to generate top ten lists for beauty and fashion buys. In 2015, they released their lineup of the best red nail polishes, based on a combination of reviews, industry favorites, and bestsellers. Some of our favorites made appearances — like Essie's "Fishnet Stockings," which should be your go-to red when you're looking for opaque coverage with creamy finish. Revlon's eponymous "Revlon Red" was also on the list, a color that's been flying off drugstore shelves for decades (a matching lipstick by the same name also exists).
Some newer formulations showed up on the list too, like Christian Louboutin's "Rouge Louboutin." The designer, known for the red soles of his shoes, came up with the trademark aftter customizing a pair of shoes by painting nail polish on the bottoms. It's only fitting that he launch one of the best red polishes on the market.
You can view the entire list of red lacquers on Rank & Style. However, we couldn't help but notice many reds didn't show up on the list. Obviously, it can be hard extremely difficult to narrow the list down to just ten polishes (one color for each finger, maybe?), but we definitely think these reds should have a spot in anyone's polish wardrobe.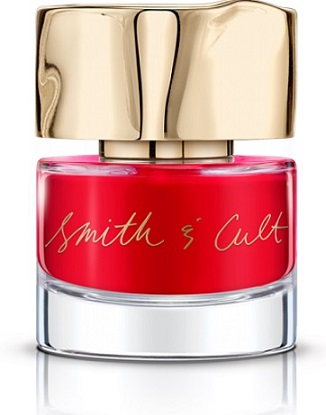 "Kundalini Hustle" by Smith & Cult is described on their website as an opaque poppy red, a bright pop of color with just enough orange in it to keep it eye-catching and interesting. Smith & Cult is the new line of polish from Dina Mohajer, the original owner and creator of Hard Candy, which was the go-to brand of polish in the 90s.
"NSFW" by Obsessive Compulsive Cosmetics is a true, primary red with smooth coverage and an opaque finish. This color looks good on anyone no matter what their skin tone is, and the polish is a 5-free vegan formula.
Formula X ♥ Rouge is a timeless, candy-apple red, reminiscent of old Hollywood Glamour that empowers any look without being overwhelming.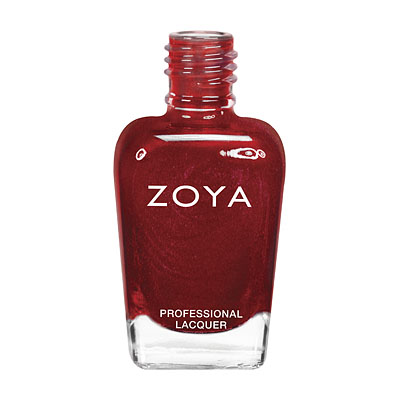 If a flat red is too subtle for you, Elisa by Zoya is the perfect solution. It's a crimson red flecked with a finespun gold shimmer that lends to it's iridescent finish. It's the power red with a little extra oomph.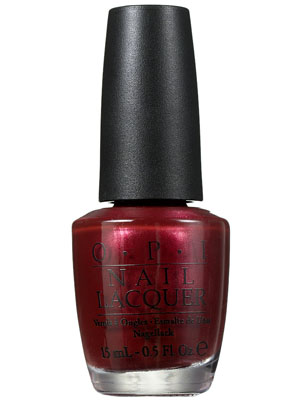 "I'm Not Really a Waitress" is OPI's homage to slashies, those creative hustlers who constantly juggle more than one gig at a time. Originally launched as part of OPI's Hollywood Collection back in 1999, it quickly became part of the core collection and a cult favorite. It's a rich, multidimensional red that looks good on everyone, so much so that it won Allure's Best of Beauty Reader's Choice Award for 9 years in a row.
(Images courtesy of Shutterstock and respective brands)