Emma Watson and 75 other influential women signed this powerful public letter for International Women's Day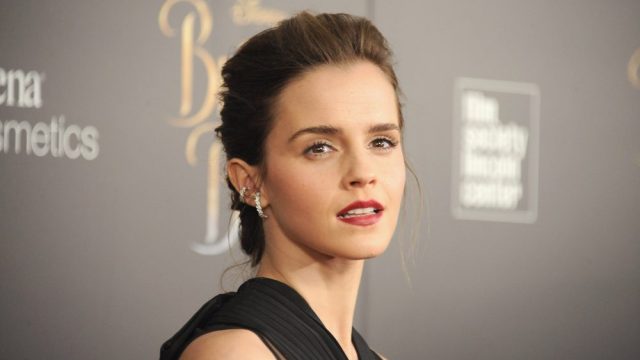 March 8th is International Women's Day. It's a day to remember all those who fought for the rights we sometimes take for granted, and a time to renew our commitment to fighting for gender equality for future generations. And in a powerful letter released today (March 8th), 76 inspiring and influential women called on lawmakers to join this fight.
Printed in The Guardian, the letter was signed by actors, writers, activists, and other prominent women. Among them were icons of female empowerment like Annie Lennox, Dua Lipa, Keira Knightley, Emma Watson, Emma Thompson, activist Nimco Ali, and author Chimamanda Ngozi Adichie. It was one in a series of letters penned by women that the newspaper published in honor of International Women's Day. The letter begins with a reminder of the many ways in which gender inequality persists—in every country on earth.
"Globally, at least one in three women experience violence in their lifetime," the letter states. "Women work longer hours and are paid less. Fewer than one in four parliamentarians worldwide are women. Women's rights are human rights, yet women and girls everywhere are still denied their rights."
It goes on to acknowledge that, thanks to the #MeToo movement,"we are witnessing unprecedented acknowledgment of the challenges women face."
"Now, more than ever, we have an opportunity to overcome the systemic oppression that denies women their rights," the letter reads. "It's time to move on from conversations to action. To do so, women in all their diversity–women of every nationality, race, ability, religion, sexual orientation and gender identity–need to have their voices heard and respected."
The letter also points out that women who raise their voices are often the targets of backlash or are otherwise silenced. The letter writers call upon governments to protect women who speak up. The poignant message ends with a call for unity.
"Together, we can work towards a just world where the rights of women are respected, valued and realised," the letter concludes. We look forward to that future."
We're thankful for all of these amazing women. Today—and every day—we're dedicating ourselves to the fight for gender equality. You can read the whole letter here.