Watch the international trailer for "Beauty and the Beast" here and prepare to get emotional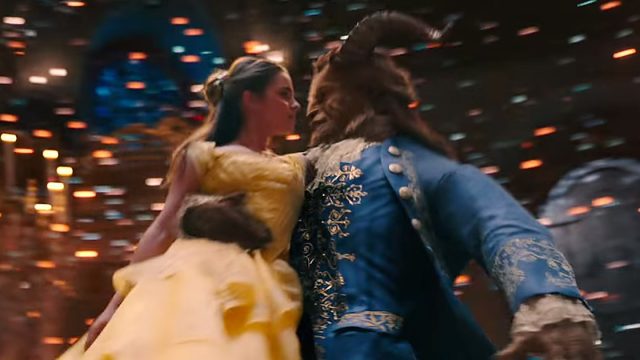 Disney has unveiled the a new international trailer for Beauty and the Beast and we're totally freaking out!
We were totally transfixed when the first trailer for the upcoming live-action remake of the 1991 animated classic dropped. And it seems that we weren't the only ones, too. In fact, the trailer proved so popular that it broke the record for the most views of a trailer in 24 hours ever.
Well, now there's a brand new trailer for the upcoming movie and it's only got us more excited for film.
While there's not much footage in the clip, there is an extended look at some of the characters, including Emma Watson as Belle and Lumiere, who is voiced by Ewan McGregor. Similarly, we see more of Emma Thompson's turn of Mrs. Potts and Ian McKellen as Cogsworth. Similarly, we get a peek at Belle seeing the Beast's library for the first time (something that'll probably be important to her given that Belle is an inventor in the remake), and we spend more time with Mrs. Potts' son Chip, who is played by Nathan Mack.
Watch the new international trailer below.
https://www.youtube.com/watch?v=mH1w7WutGOM?feature=oembed
Ugh, doesn't it just look so darn magical! We love everything about it from the music to the beautiful prop design.
While the new trailer doesn't quite pay homage to the original film like the first one did, we feel it adds an added layer of dramatics to the proceedings, intensifying the danger that the Beast, played by Dan Stevens, is in from the locals in hunter Gaston, played by Luke Evans.
There's not too long to wait until Beauty and the Beast is released, either. As 2016 draws to a close (THANK GOD), the release date of March 17th, 2017 comes ever closer. WE. CAN'T. WAIT.