Why yes, we are sail-ebrating International Geek Pride Day
We present to you…our very own…geek mermaid!
On May 25th, we celebrate International Geek Pride Day! It all started in Spain, in the year 2006, when Spanish blogger Germán Martínez chose this day to coincide with the 1977 release of Star Wars. To celebrate, 300 people decided to play a human game of Pac-Man — and since then, all around the world, there have been different celebrations.
We love being proud geeks! And so do mermaids!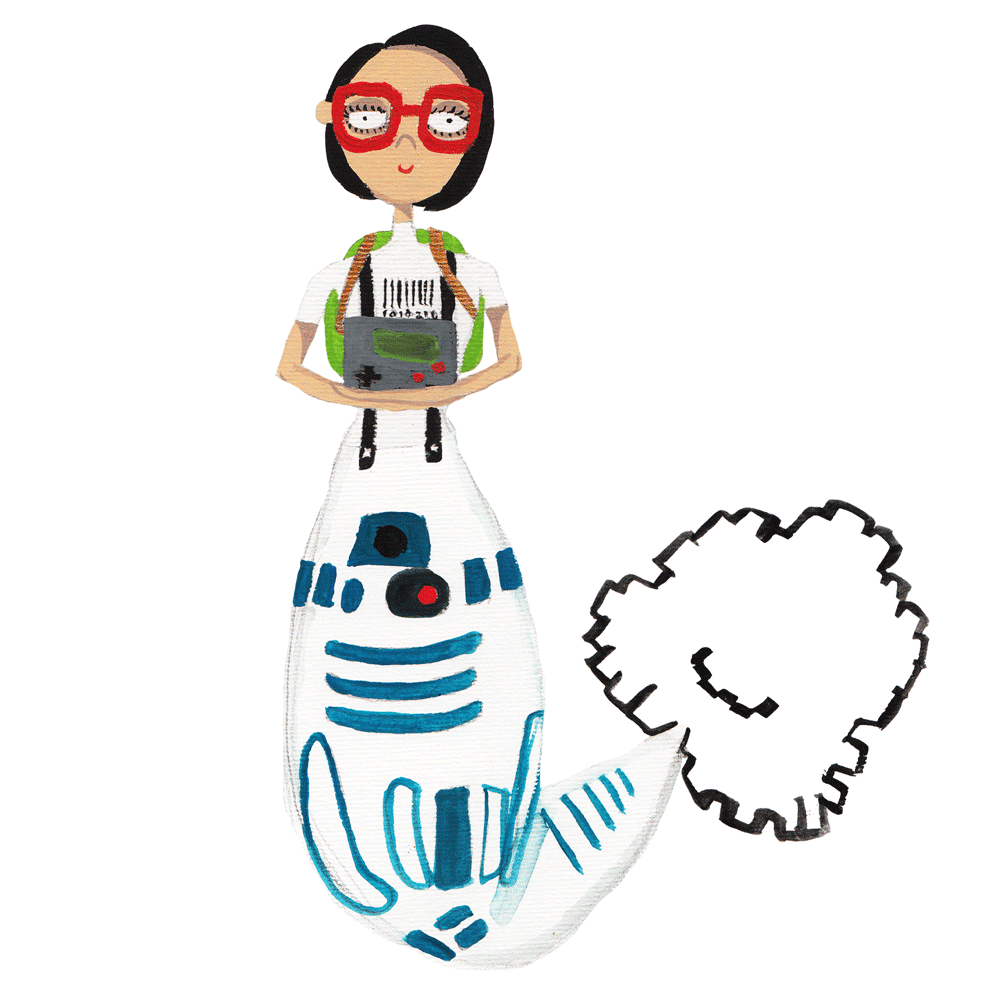 If you want to properly celebrate this day, here are a few ideas.
Hope you swim by next week!