It's International Aura Awareness Day this week, is your aura aware?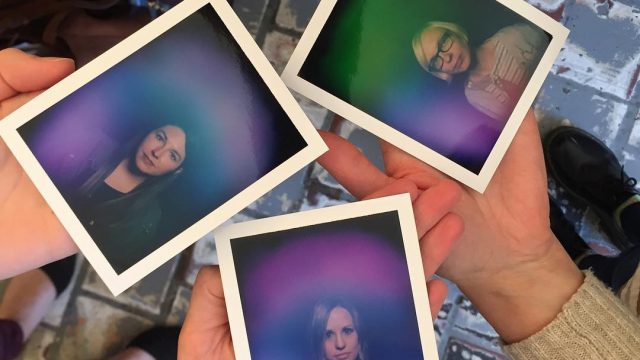 As busy (and happy) as you are munching on fried turkey and pumpkin pie, Thanksgiving isn't the only holiday this week you should be celebrating. The fourth Saturday of every November is International Aura Awareness Day, and this year that day is November 26. Never heard of an aura? Don't know what an aura is? Don't worry, you're not the only one.
By definition, an aura is a subtle energy field that surrounds living beings and things. There are seven different layers to each aura, and each of them connects to your seven chakras. It sounds a little hokey and maybe a bit hippie, but scientists and physicists say everything in the world functions within some kind of energy field, so there's got to be some truth happening here.
https://www.instagram.com/p/BMhmyHhAtgf
You can't see it with the naked eye, but your aura emits certain colors that tell a story about your physical, emotional, and spiritual health. How bright your aura is can say a lot about how you're feeling and how your life is going.
If you're ever feeling particularly curious about what your aura looks like, you can go somewhere to get it photographed. For example, there's Radiant Human, an aura photo laboratory that travels around the country and captures people's auras in Polaroids.
https://www.instagram.com/p/BNFvwDCgePw
Radiant Human snapped aura photos of Gwyneth Paltrow and the Goop staff not so long ago, and afterwards they had their auras read by Christina Lonsdale, the mastermind behind Radiant Human. Aura readings can be a great insight into your personality, your hopes and dreams, and what you're currently struggling with.
For International Aura Awareness Day this year, maybe you want to learn a little about what the aura is all about. You may even search where you can get your own aura read in the near future. Or you may just shrug and carry on with your day. Whatever you decide won't make a difference — your aura will keep on shining no matter what.