The most intense and totally freaky costumes from Heidi Klum's annual Halloween parties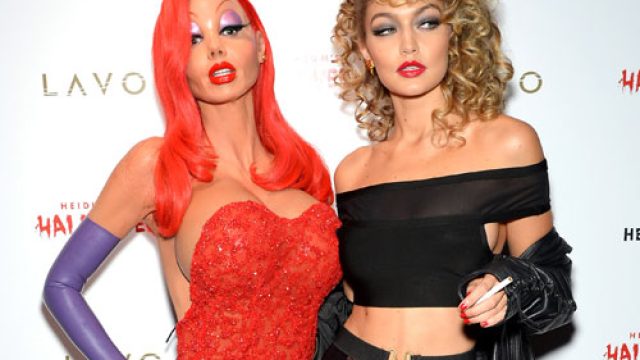 Now that it's October, it's time to break out your Hocus Pocus DVD — or VHS, no judgement here — and start planning your Halloween costume. Need help figuring out what to wear while trick-or-treating or partying with your friends? Well, look no further, we've rounded up Heidi Klum's best costumes from her iconic parties over the years for all the inspiration you could possibly want.
Klum throws an outrageous Halloween shindig every year and her costumes are unreal. Seriously, some of them look so real that you can barely even tell its the supermodel wearing it. The Project Runway host has had a LOT of great ensembles at her parties, so we couldn't include them all, but we did get the best of the best… trust us. Plus, there are a few other celebrity costumes from her parties below for even more Halloween costume envy!
2003 – Heidi is Betty Boop!
2004 – Heidi is a golden goddess mixed with a robot??
2005 – Heidi is a sexy, vampire dominatrix.
2005 – Jason Biggs is Dorthy, complete with a stuffed animal Toto.
2006 – Heidi is both the serpent and the apple that tempted Adam and Eve in the Garden of Eden.
2007 – Heidi is a cat.
2008 – Heidi is the Hindu Goddess Kali and the singer Pink is a sad clown.
2009 – Heidi is a crow!
2011 – Heidi is a realistic — almost too realistic — human body.
A few days later, Klum showed up as an ape with her then-husband, Seal.
2011 – Chrissy Teigen is a Toddlers and Tiaras contestant.
2012 – Heidi is…old Heidi?
2014 – Zoe Kravitz is a nun and Joe Jonas is Derek Zoolander.
2014 – The genius behind P.S. – I Made This…, Erica Domesek is her phone cover.
2015 – Nicole Scherzinger, Casper Smart and Jennifer Lopez are SPOOKY.
2015 – Gigi Hadid is Sandy Olsen.
2015 – Heidi Klum IS Jessica Rabbit.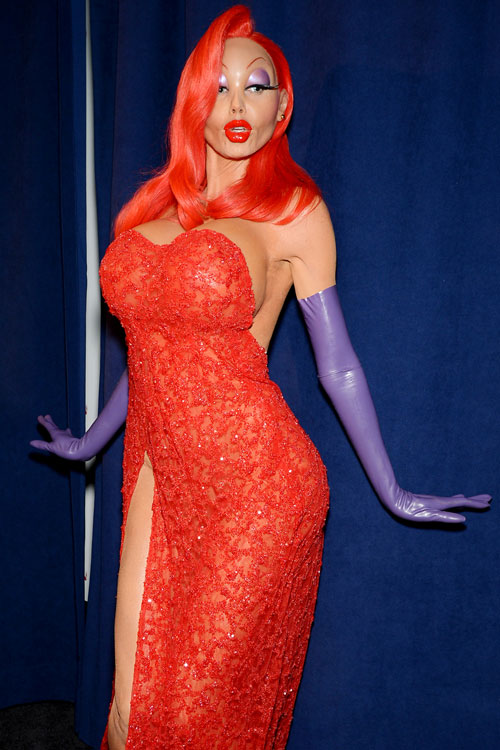 We have no clue how Klum is going to top any of her old costumes this Halloween, especially the 2015 Jessica Rabbit ensemble that made her almost completely unrecognizable, but we can't wait to see her try.
What do you think the model will dress up as this year?