What is Instagram's newest DM feature? Here's everything you need to know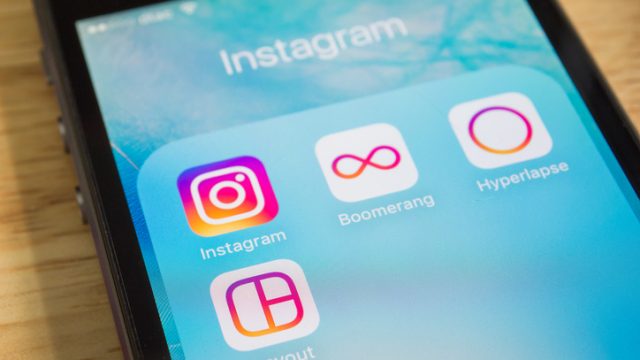 If you use Instagram regularly, you're going to want to pay close attention to the app's newest direct messaging feature, which is, well, a little bit shady. The update is making it even harder to keep your social media activity private, and some users aren't exactly thrilled. If you, like a lot of people, missed the memo on this change, you're probably wondering what exactly Instagram's newest DM feature is.
The new feature, which was introduced yesterday, is a status activity notification in Direct. It shows you when the people you message or follow were last active on Instagram, and is extremely similar to the ones you see on Facebook's Messenger app. If you go into your Instagram inbox, you'll notice the notification in light grey text under a user's name. The notifications are real-time updates, like "seen," "typing," "active today," or "active 16m ago."
If this feels a little invasive, it's because it kind of is. These notifications make it extremely difficult for you to take your time replying to a message, sleuth around on Instagram unnoticed, or ignore a message completely. And let's be real: we all get messages we don't want to respond to and would rather pretend we hadn't seen. To make things worse, there was no official press release for this change, and it wasn't included in the description of the update in the app store, so it's really easy to miss. A lot of people might not even know it's happening!
Instagram's intention behind this was, of course, to make the DM feature easier to use. A spokesperson from the app told Refinery29, "We're constantly working on ways to make Direct the best place to have fun, real-time conversations with friends. We've heard from our community that the ability to see when friends were last active helps them feel more connected as they go back and forth in Direct."
The good news is that if you're less than thrilled with this new update, you can turn it off. It's simple to do so: just go to your profile, tap the Options icon, go to Settings, and turn off "Show Activity Status." Just know that once you turn off your own activity notifications, you can't see anyone else's. So if you're curious about whether or not someone is ignoring your DM, you might want to keep this on.