Instagram is working on something that we've been waiting for since the very beginning — and some of you already have it
If you're an Instagram fanatic like yours truly, there's one feature I'll bet you've been waiting for since the very beginning. Imagine this: You're in the midst of choosing the perfect filter for your delicious weekend brunch pic, only to be interrupted by the real world around you (ugh). This means, of course, you'll likely lose all of that carefully established editing. If this scenario feels a little too familiar, worry not because according to Mashable, Instagram may soon allow you to save your edits.
That's right: Instagram may soon allow users to save their in-progress Instagram shots. Instagram's update will allow users to save both the original picture and the picture in progress. This is especially useful if you've already done a lot of the dirty work to resize, filter, or caption the pic but aren't quite ready to post it yet (never underestimate the importance of a well-placed hashtag, am I right?).
As of right now, it appears that only some Instagram users have the option to "save a draft." You can test whether or not you have it by uploading a photo, making some edits, and then hitting the "back" button. Generally, this prompts Instagram to give you a warning that all of your edits will be lost. If your app has been updated, you'll see the standard option as well as an option to "save draft." It really is that simple, folks.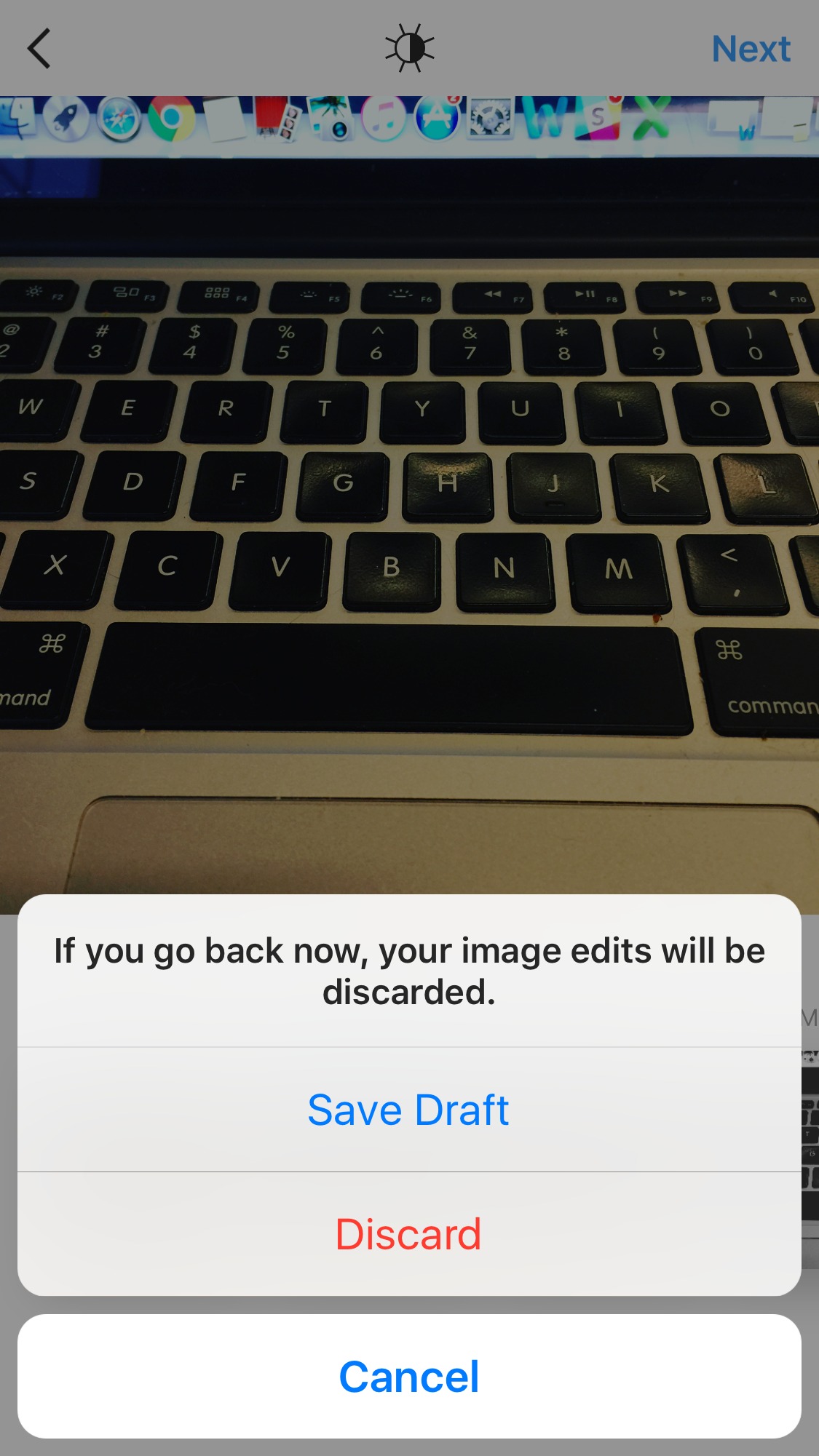 According to Mashable, Instagram hasn't released an official statement on whether or not this feature will be permanent, or when it will be available to all users. Still, based on how people are reacting on social media, I'm willing to bet the positivity will encourage Instagram to make this update a permanent one.