Shopping From Your Phone Just Got Easier, Thanks To Instagram's Newest Feature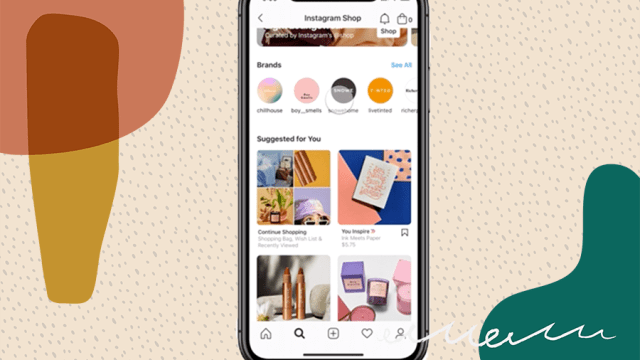 As if we weren't already doing too much online shopping in quarantine, Instagram is making buying items from your phone easier than ever. Today, June 16th, the app launched Instagram Shop, a marketplace that will allow you to tap through a curated collection of personalized products, brands, and exclusive launches, then buy right through the app.
The new feature promotes Instagram not just as a place to discover photos of products and their creators but to purchase them as well. As the feature rolls out globally, you'll soon be able to access the Shop tab from the Explore page. There, you'll be able to filter by categories, like beauty and home, then check out directly in the app. According to Instagram's blog post announcement, later this year, the company plans to add a separate Shop tab feature in the navigation bar, so you can get to the Instagram Shop in just one easy tap.
Previously, users had been able to shop on the platform through product tags or stickers on selected posts, which would direct them to the brand's website.
The new feature streamlines the shopping process by keeping everything within Instagram's app.
There will be no need to get out a credit card every time you're ready t0 make a purchase, either. Instagram Shop will be supported by Facebook Pay, which can be toggled to save your info for the next time you want to splurge on something you saw in a post.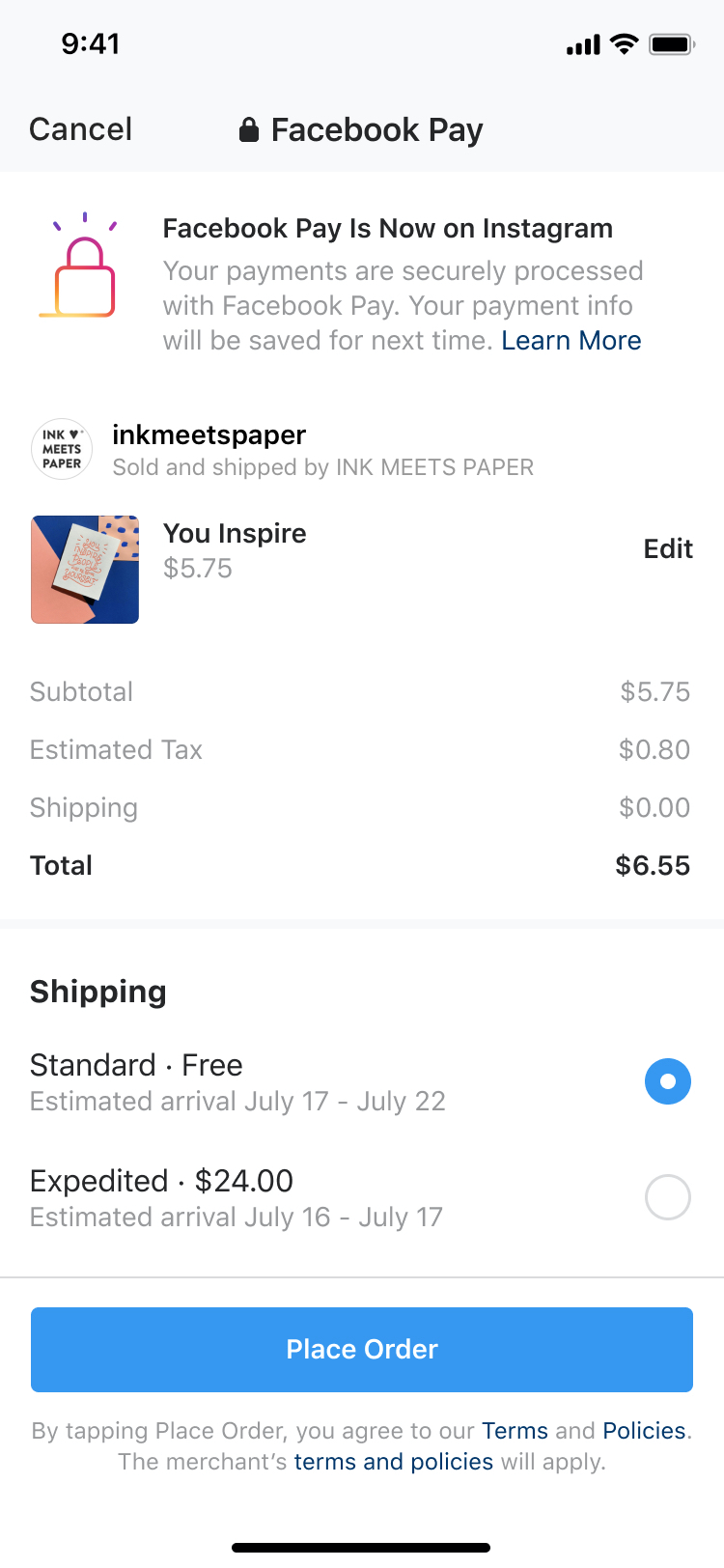 According to Instagram's blog, the Shop will be a place where you can "you can browse and buy the products that you love." It's designed to encourage users to discover more brands, creators, and products and will even feature a personalized "Suggested For You" section at the bottom. And with Instagram's algorithm already serving up targeted ads, we can only imagine how personalized the Shop will be, too. Hopefully, our wallets are ready.