Here's how to use Instagram's new location-based stickers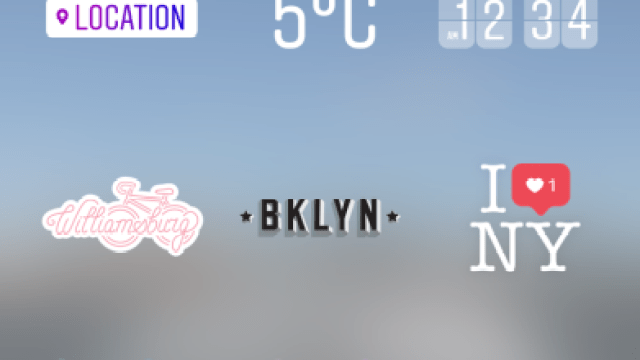 Instagram has been the go-to app for sharing photos, but ever since the company added the stories feature, it now seems to be taking inspiration from Snapchat. The latest addition to Instagram stories is the location-based stickers and it's giving Snapchat a run for its money.
If you live in New York City or Jakarta, Indonesia, you're in luck! Because you can now elevate your Instagram stories with stickers that are specific to your location — and we're here to show you how.
Back in December 2016, Instagram added stickers to stories and no matter where you were, you could add your location as a sticker. But these newly-released stickers are designed to capture the feeling of the city you are in.
So, here's how you can add these geostickers to your Instagram stories next time you are in New York or Jakarta.
1Make sure your location is on.
This step is specific to whether you have an iPhone or an Android, but it's essential.
2Open up Instagram and click the plus sign or camera at the top left.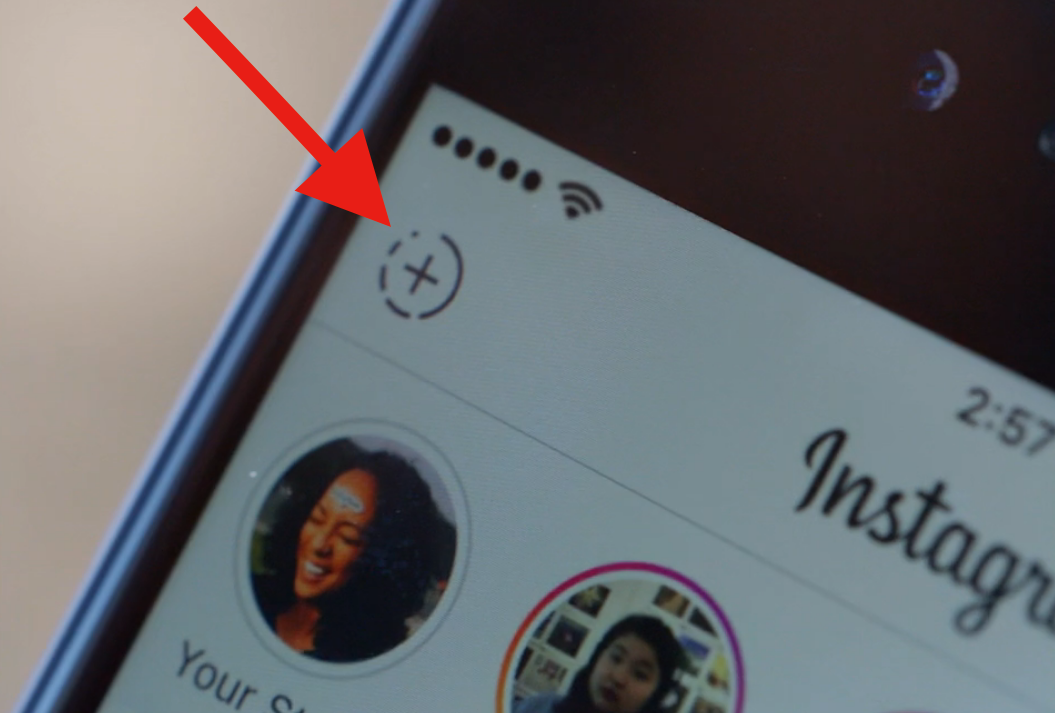 Or you can always swipe right while you're checking out your feed to access this function.
3Take your picture, Boomerang, or hands-free video.
We're pretty sure you've got this part down by now.
4Click the sticker icon on the upper right.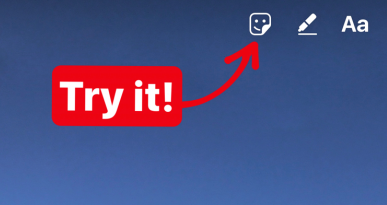 After you take your photo or vid, three tool icons will appear on the upper-right to prompt you to either add a sticker, draw, or add text. Click the sticker smiley face icon.
5Choose the city-specific sticker to add to your post.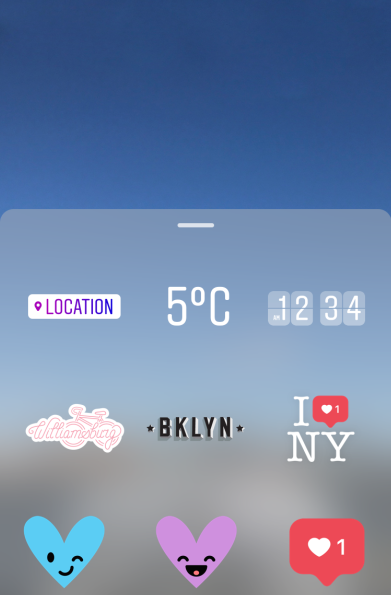 Since the location is turned on, Instagram knows this particular user is in the Williamsburg neighborhood in the New York City borough Brooklyn. Currently, for this NYC spot, there are three stickers available to choose from — Williamsburg with a bike (oh, how hipster), BKLYN, or Instagram's version of I ❤️ NY.
6Adjust the stickers on your photo or video.
Once you pick which sticker — or stickers, plural — you want, you can drag them on your screen to position them and adjust their size. If you don't like the sticker on your image or vid, just press on the sticker and drag it. A trash can icon will appear at the bottom-center for you to drop it in.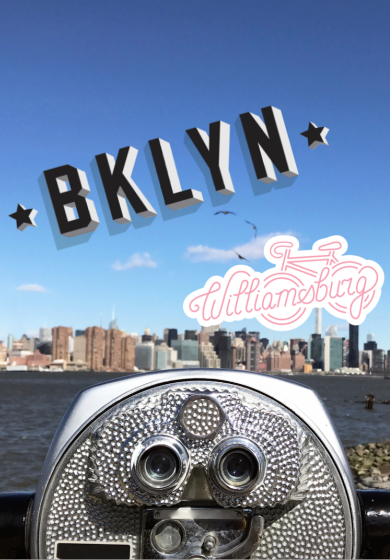 Then viola! You have a masterpiece highlighting your location. Once you've finished, use the icons at the bottom to save to your phone, add to your story, or send directly to your followers.
(Or, you know, hit Cancel on the upper left corner if you hate documenting memories.)
That's it! Instagram wrote that depending on which neighborhood or landmark you are visiting, more stickers may appear, so make sure to check as you tour these cities. And we hope that Instagram will make these geostickers available in more cities in the near future.