Instagram's new live video face filters just changed everything
Going live on Instagram is a great way to update your friends and followers on what's happening — literally as you speak. It's changed the way we are notified of protests, and also provides a fun way for users to share stories or news. As of today, Instagram released face filters for live videos, which means you can add an extra layer of entertainment to your livestream.
From glittering stars and super cool shades, to cute and fluffy animals, the new face filters let your imagination run wild. You're even able to swipe through the tray of filters to see what's offered before going live.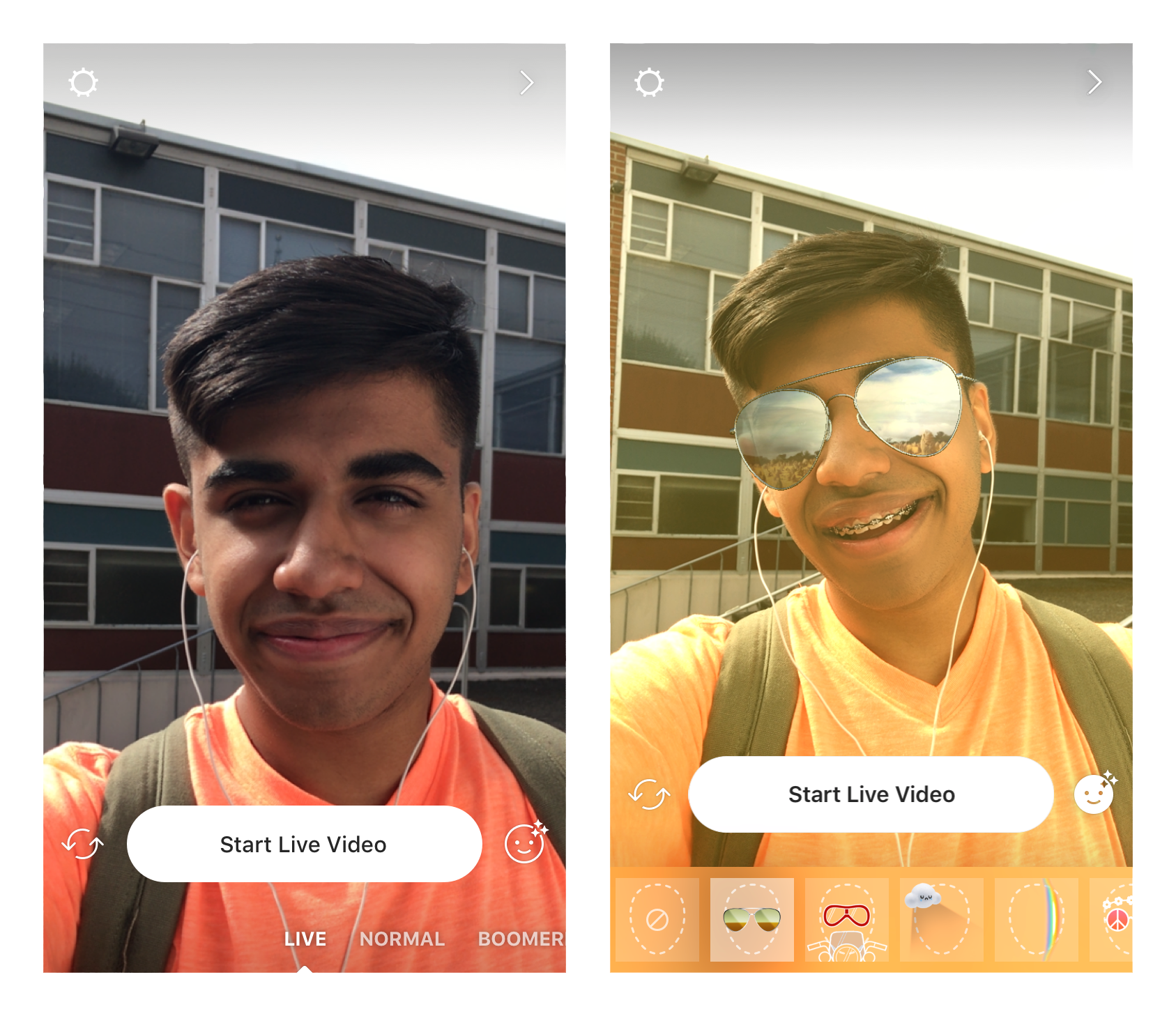 To access face filters for live videos, open the Instagram camera and switch the toggle to "LIVE." Then, tap the face icon in the bottom right corner.
The filter tray will pop up, and you'll be able to try on and choose which one you wish to wear before you actually go live. Tap "Start Live Video," and watch the comments roll in from friends who wish they were as cool as you.
You're also able to switch between filters while streaming, to keep followers guessing.
Instagram just rolled out this new feature earlier today, so don't fret if you don't see the option in your app quite yet. Make sure your app is up-to-date so you don't miss out on this super fun release.
Watch out, friends and family. We're about to be live on Instagram 24/7, holding that cute AF baby bunny, and you can't stop us!