This is the most "liked" wedding dress on Instagram, and we can see why it took the top spot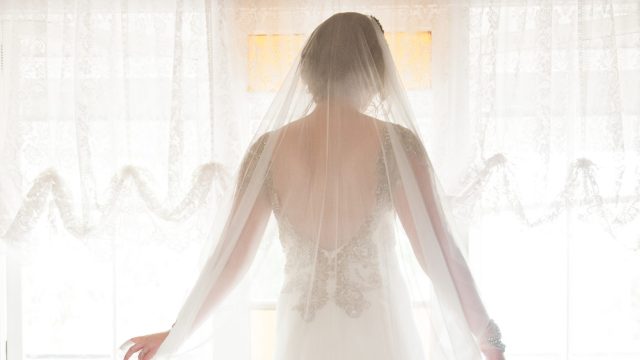 Ever wondered what is most popular wedding dress on Instagram? The internet has spoken! Many people post pictures of their wedding dresses on Instagram. And while there are many dresses that people adore, none have come close to this one — in terms of Instagram "likes," that is.
Indonesian bride Intan Azzahra managed to rack up a reported 200,000-plus "likes" on her Cinderella style gown by designer Ivan Gunawan. Understandably, she has since made her account private, but it's no wonder why so many people fell in love with her wedding dress. All of those likes broke an Instagram record, making her dress the most popular on the site.
This wedding dress is so beautiful and definitely one of a kind.
false
The dress featured a long-sleeved bodice with a lot of beading and a fishnet-patterned neckline. It's the bottom half of the dress that made her look like a Disney princess. Azzahra's dress flowed with a full, beaded skirt and a massive tulle train trailing behind. A gorgeous pearl crown completed the look!
If this wasn't gorgeous enough, Azzahra had another show-stopping dress for the occasion!
While not as popular as her first dress, Azzahra donned a red Hengki Kawilarang dress for the second half of the evening. She also changed into a second gold crown. So beautiful!
https://www.instagram.com/p/BRgOK_vlRkr
https://www.instagram.com/p/BRnn7bBFFD6
Even her guests changed into red and gold attire, making a stunning affair even more gorgeous that we thought was possible. We can't image what it would take to top those dresses! Talk about #weddinggoals.
Congratulations to Azzahra and her husband!