Instagram is adding a new feature to protect us from trolls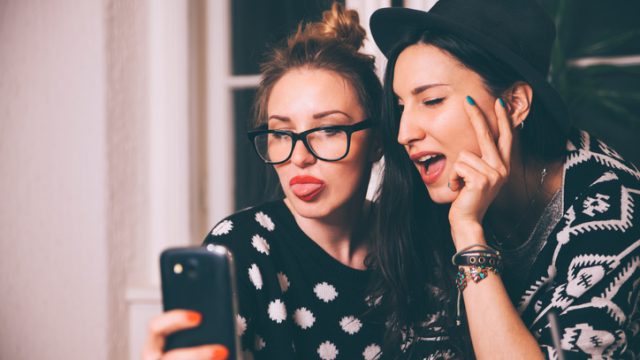 As much as we love social media, it can be a scary and hurtful place sometimes. Which is precisely why we're so excited about Instagram's new troll-protection feature. In a blog this week, Instagram CEO Kevin Systrom  wrote that the social network is rolling out a bunch of new features to make Instagram a happier place on the internet. Along with new "kindness stickers" and mental health resources, you can go into your settings and control specifically who can comment on your pictures (as opposed to just disabling all comments).
Whether your account is public or private, you can choose to block entire groups of people or just the one troll or bully who always seems to have something negative to say. In addition to that, you might remember that Instagram introduced a feature that let you block certain words and bullying phrases in English. Now, you can filter out comments in Arabic, French, German, and Portuguese, with the promise of more languages to come.
In addition to these features, Instagram has also launched a way for users to report accounts when it looks like someone needs help, even during live videos. You can report an account anonymously and also access mental health resources and a helpline. Systrom promised that the social network will have "teams working 24 hours a day, seven days a week, around the world to respond."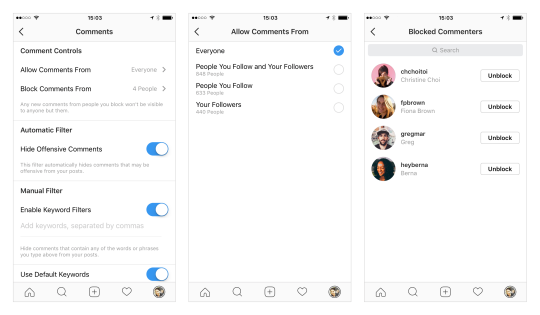 This is a pretty huge step for combatting cyberbullying, especially since a lot of social media users were upset this week when Twitter announced a new character limit instead of addressing its own cyberbullying problem. Obviously, Twitter and Instagram are two different beasts, but trolling happens all the same. On Twitter, you can block certain accounts or mute them when you don't want to see them, but there is still a lot to be done when it comes to filtering out nasty language or straight up banning someone from your social media world altogether.
So let this be a call to all social networks: More like this please! Because the IRL world is hard enough to get through sometimes. Social media should be a fun, supportive escape.