Can you use the Instagram Focus portrait feature on an old iPhone?
Instagram's new Focus feature, which dropped today, April 10th, is our new favorite thing. (We've already clogged iCloud with a gazillion softly-blurred selfies.) For those of you who aren't yet aware, Instagram introduced "Focus" as an in-app alternative to the iPhone Portrait Mode. Using the Instagram camera, Focus allows you to have a sharp subject and a blurred background. Instagram Focus is truly heaven on Earth.
"How do I get Focus on my Instagram app?" you wonder. "Will Instagram Focus work on my older iPhone 5?"
After geeking out about how great Focus is, we hate to be the bearer of bad news. If you're currently operating on an iPhone 5 or older, Instagram Focus will not be available for you to use. Please don't cry! Please!
According to Instagram's press release, Focus is only available on iPhone 6S, 6S Plus, 7, 7 Plus, 8, 8 Plus, and X, if said phones have the latest version of Instagram (39.0) installed. Focus is also available on select Android phones.
However, this may come as good news for iPhone 6 and 6 Plus users. TechCrunch reports that the iPhone Portrait Mode only works with iPhone 7 Plus, 8 Plus, and X, so those with an iPhone 6 are finally getting the blurred background/sharp subject focus they deserve.
Exclusive to Apple iOS users is Instagram's new @mention sticker, which the company is rolling out alongside Focus. Users can now tag friends in Stories.
We're planning on tagging everyone we follow to show them how good we look in Focus.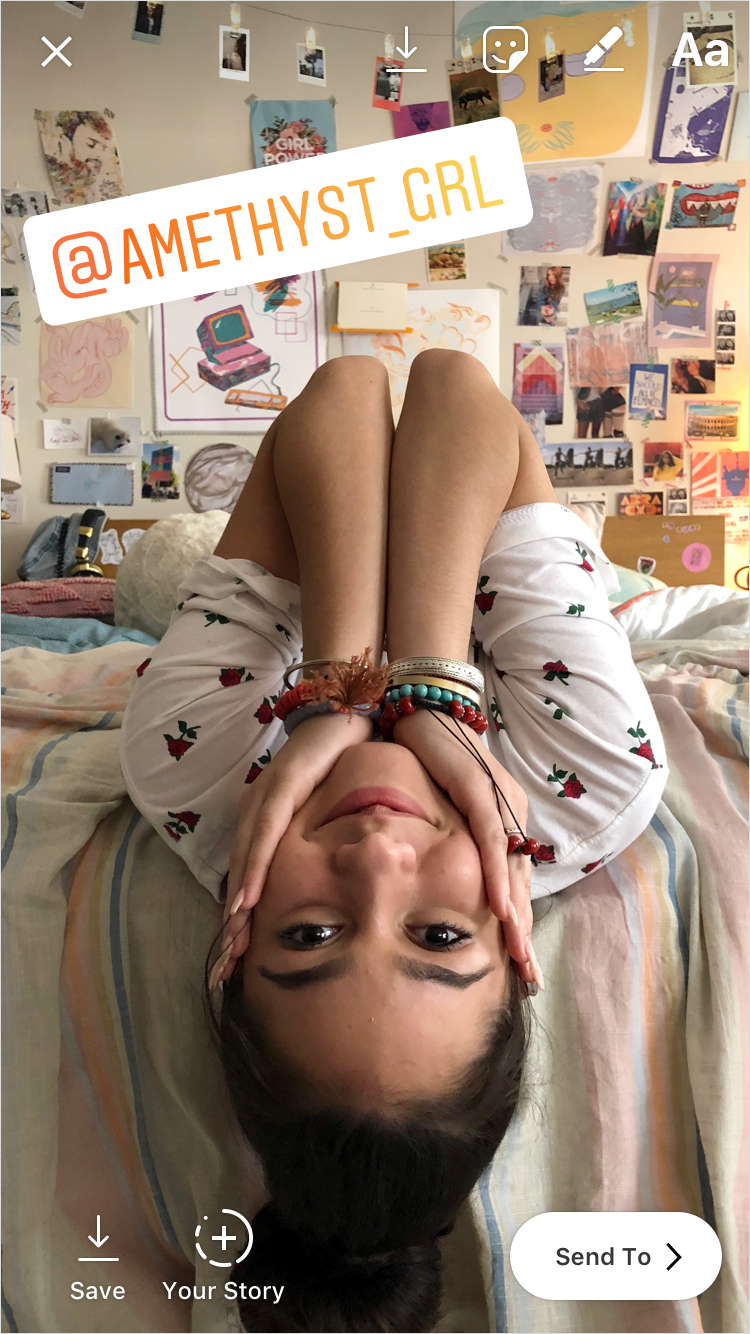 Although Focus may not be available for ~all~ iPhone users, it's still letting some Apple customers in on a feature they've been missing out on. We guess it's time for us iPhone 5 users to upgrade.