This Instagram famous pup is all of us rushing to Thanksgiving dinner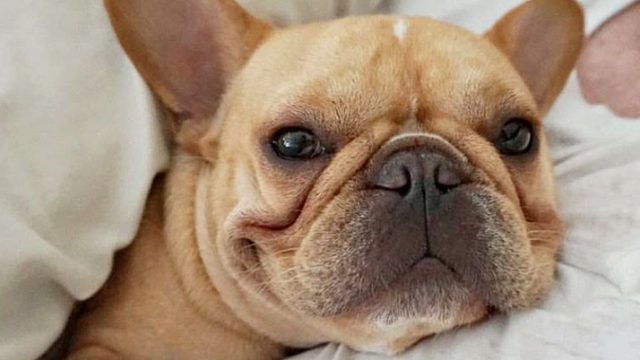 Today's the day, friends! And we know what that means: food, and lots of it. And this Instagram famous dog is one dog you have to follow on Instagram, because it's SO US today. Just watching the little guy rush to Thanksgiving dinner is giving us all the feels, because, well, we're doing the exact same thing. Don't judge us! It's not our fault Thanksgiving dinner is so strangely delicious.
This video of an Instagram famous pup literally flinging his body down the staircase to get to Thanksgiving dinner is legit us right now.
The adorable french bulldog captioned the photo,
"When mom says she needs a taste-tester for the mashed potatoes so u spring into action 🍴"
It's seriously the most relatable thing we've seen this Thanksgiving. With 39k views, we're not the only ones totally feeling this! But the perfect seasonal posts don't end there.
This photo of the cutie in a sweater is about as us as it gets.
Awwwwwww!
"Thanksgiving tip: wear a bulky sweater to hide ur food baby belly."
Yeah, we feel that. Happy Thanksgiving, friends!