Instagram just launched a new feature to combat online bullying
Spending more time at home recently also means we're all spending more time on our phones. But that means that internet trolls are, too—cue the rude, judgmental, and sometimes downright nasty comments. Even Chrissy Teigen decided to take a social media break due to some drama last weekend. Whether you're a celebrity, influencer, or just regular IG user, reading and receiving negative comments can be more than a bummer; sometimes it's straight-up bullying. That's why Instagram launched a new feature to help put those trolls to rest.
According to an announcement made on Instagram's blog, there are three new features that aim to continue their effort to "lead the industry in the fight against online bullying." First, you'll now be able to delete comments in bulk (up to 25 at once), as well as block or restrict multiple accounts that post negative comments. Hopefully, this process will be less tedious for posts that receive a barrage of offensive comments at once.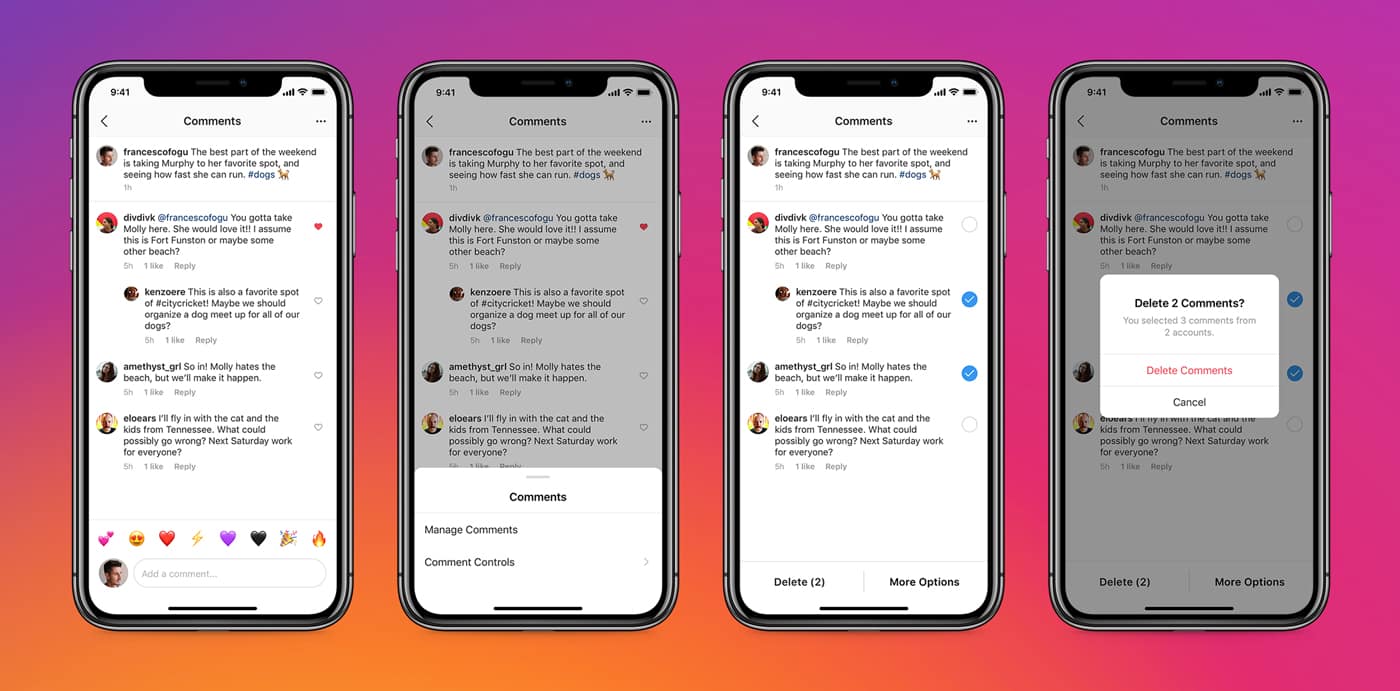 To enable this feature on iOS, tap on a comment and then the dotted icon in the top right corner. From there, select "Manage Comments" and choose up to 25 to banish from your post. Goodbye, negativity. You can also tap "More Options" to block or restrict accounts in bulk. The same goes for blocking or restricting accounts on Android. Just press and hold on a comment, tap the dotted icon, and select "Block" or "Restrict."
Second, you'll soon be able to highlight positive comments by pinning them to a post.
"We want to give people an easy way to amplify and encourage positive interactions," Instagram said in its announcement.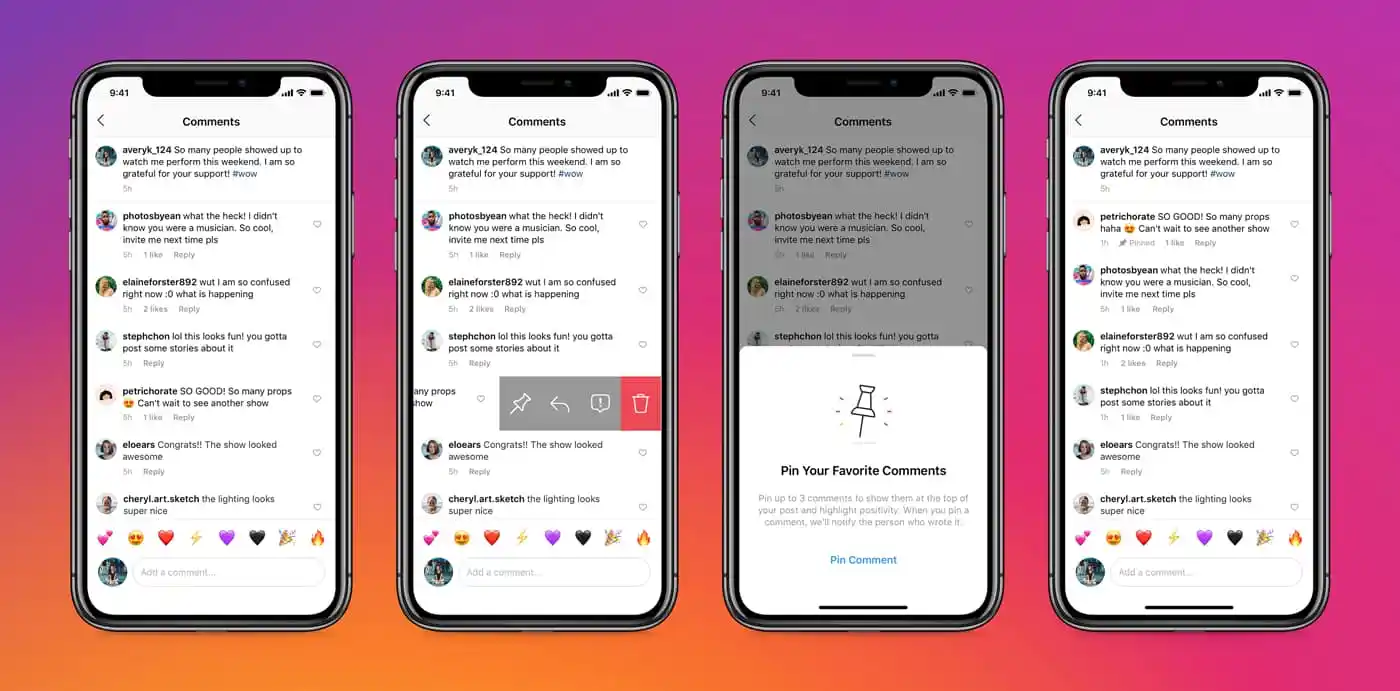 Though this feature is still being tested, it plans to be released soon.
Third and finally, because tags and mentions can be used to target and bully others, Instagram is also in the process of rolling out new controls that will allow you to manage who can tag or mention you on the app. You'll be able to decide whether you want everyone, only people you follow, or no one to be able to tag or mention you in a comment, caption, or Story.
Twitter also announced a new feature this week that aims to make the platform more community-oriented. Now, you can see the comments that go along with your retweets. (Previously you could only see the number of people and names who retweeted). This new feature will let users continue the conversation with their followers more easily.
We're all for making social media a more positive, community-based place, and love to see when our most-used apps are making that a priority, too.