Instagram apologized to this photographer after they disabled her account over pictures of periods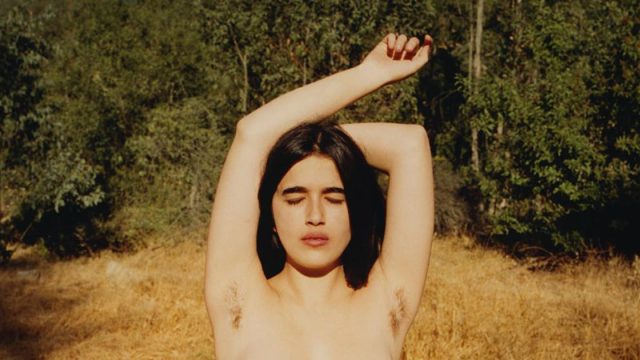 Instagram has finally apologized to a photographer after the social network had disabled her account over pictures she uploaded from a photoshoot from i-D magazine that included photos where the model's menstrual blood was visible.
Harley Weir, who had taken the photos for i-D latest issue "The Female Gaze," had her account temporarily banned for five days after Instagram deemed the pictures inappropriate.
While the pictures feature nude models, Weir had blurred out the model's breasts and genitals, only leaving their skin and blood visible.
This isn't the first time that censorship has come up as an issue of contention with regards to Instagram. The popular social network has previously been criticized with its stringent community guidelines, which include the banning of images of intercourse and nudity, including, in some circumstances, female nipples, leading to the formation of the #FreeTheNipple campaign.
Instagram's guidelines, however, don't give mention to menstruation or periods.
In an apology given to Weir, Instagram said, "We apologise for the error made here. When reviewing reported content from the Instagram community, we do not always get it right and we wrongly removed this image and temporarily suspended this account. As soon as we were made aware of this error, we restored the content." 
Speaking to The Independent, Weir said that she understood the need to police a platform like Instagram due to it's all ages accessibility, but felt that it was important to have a diverse and realistic portrayal of women on the network.
"[W]hen you Google 'Instagram' you see girls in thongs taking mirror selfies and they are fine," she said. "What actually is ok? I think there are much more perverted things on the internet and a lot more hateful comments – it's funny where they draw the line."
This isn't the first time that Instagram has banned a user and deleted photos due to periods. Artist and poet Rupi Kaur had her account deactivated after she shared a picture of herself with blood on her trousers and bed as part of an art project.
We think it's important that Instagram keeps a diverse and realistic portrayal of women on their platform, and salute artists like Rupi Kaur and Harley Weir who aren't afraid to push the boundaries with their art.