This Insta pic of Emma Watson boxing is SO badass
Let's just agree that Emma Watson is one of our favorite people. Whether she's dropping dating wisdom for feminists, sharing her desire to learn more about the female orgasm, making a kick ass short film about gender equality, or simply glamming it up at the Met gala, she always shines.
Now let's talk about how she kicks ass — literally. Her latest Instagram photo shows her at a boxing session after training with self-defense master Lina Khalifeh.
"Ready for anything after @SheFighter training with Lina Khalifeh. She opened the first self defence studio for women in the Middle East. I'll be chatting with her and 8 other activists about challenging gender stereotypes at @OneYoungWorld Ottawa later today."
GO GIRL!!! This is inspiring all of us to unleash our inner fighter. And of course, the real most badass thing about this is that Watson is working to challenge stereotypes and bring much needed light to feminist-related issues. Boxing gloves or not, she's fighting for equality.
We hope this inspires you to go forth and conquer today, and maybe even take a page out of Watson's book and spend some time getting acquainted with feminist thinkers and philosophers, or supporting causes that help advance the lives of women everywhere.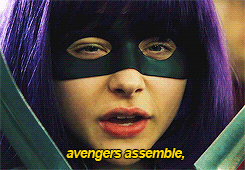 Or you know, maybe just finally sign up for that kickboxing class.