Insecure Season 3 premiere: Issa is still making mistakes, and that's why I love this show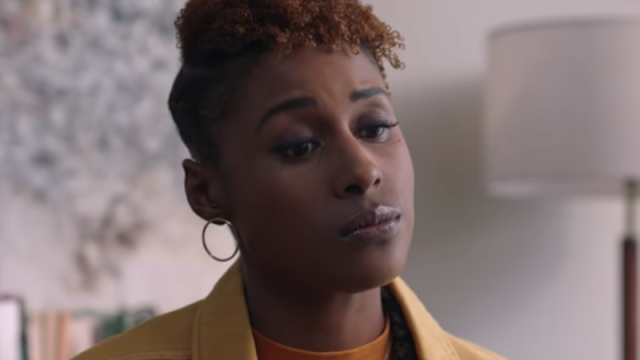 Author Michael Arceneaux shares his thoughts on the Season 3 premiere of Insecure on HBO. This article contains light spoilers for Episode 1.
I'd never found secondhand embarrassment to be entertaining until I watched Insecure. Issa Dee, the brainchild of the show's star and creator, Issa Rae, is the most relatable screw-up I have ever seen on television. As much as I critique the actions she and other characters (namely Molly) make each week—by way of live-tweeting, shouting back at the television like those folks who refuse to shut up at the movie theater, or still dissecting the show with friends days after the episode's first airing—I often realize that my goofy ass has made many of the same mistakes. (Okay, I am still making some of those very mistakes.)
That is what has made the show so special for so many. For once, we see images of ourselves that we can relate to and hear language that mirrors ours. It is not hyperbolic to say that Insecure is one of the most forward-thinking series on television—which, in my mind, makes it reasonable for one to be nearly hysterical while waiting for the start of its third season. And after watching the first four episodes of Season 3, I can say the wait has proven to be worth it.
In the season premiere, which aired on HBO on August 12th, Issa is still a damn mess. Bless her heart.
After moving out of her apartment, Issa finds herself crashing at Daniel's apartment—the old friend she hooked up with when she and Lawrence were still together. Could she have stayed with Molly? Yes, though we are shown a conversation between the two that suggests why Issa and Yung Toni Childs should never cohabitate if they are to remain friends. Still, watching Issa have to listen to Daniel loudly fornicate with another woman, I can't help but think, "Girl, why can't you just tell Molly you broke the thing in her place so you can sleep in her guest room and spare yourself the torture?"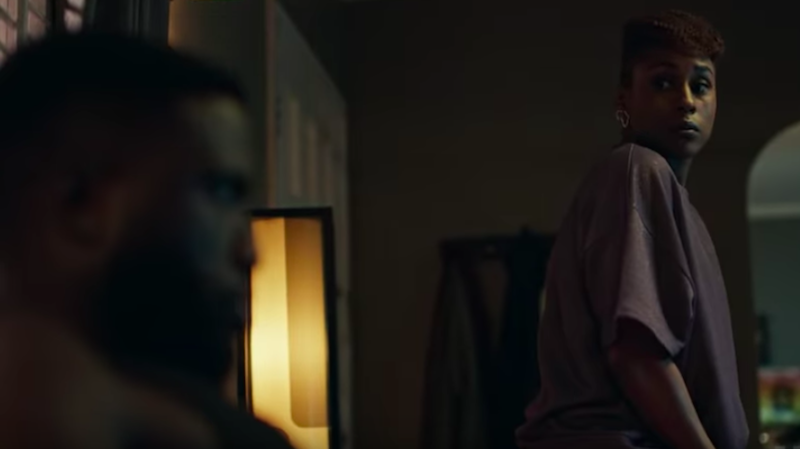 Speaking of, at least Molly seems to be trying to spare herself. As much as I enjoyed the line, "You beach dick," we all know she is ultimately still stuck on Dro (from the tribe of troubled men who look like a DeBarge). But-but-but: She is trying to create boundaries. Good for her. I mean, I don't see that going well for her given she is in way too deep, but we need all the cautionary tales of living like the subject of a 1990s R&B thot bop that we can get.
Now, as I have mentioned, I have seen the first four episodes of Insecure. But because I value my life, I dare not say anything that screams spoiler because I don't want to be slapped at some brunch spot in Harlem. I will say a few things about what is to come, though. I love that the new season shows Issa dealing with the realities of her finances. Like, many of us would dare not admit it, but lots of us are only a few paychecks—or even one—away from facing a similar predicament. In this case, though, blessed be Kelly for providing comic relief about Issa's money and credit woes.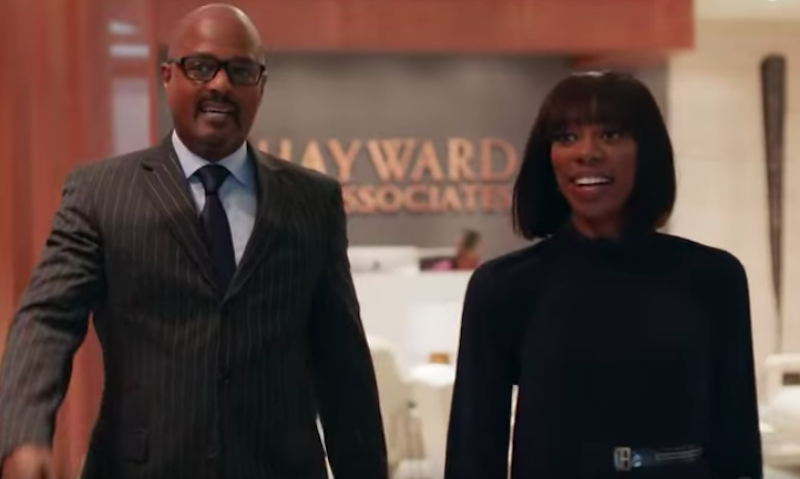 Likewise, I appreciate how the show tackles Issa's work struggles and the underlying sentiment among friends that she could be doing better. Even during stages of life when we are typically expected to have it "figured out," a lot of us grapple with that feeling of needing to be better, either internally or via our friends.
Issa isn't the only character figuring out her work life.
I am so into Molly's transition from working at a big, largely white firm to a Black-owned one. Working for a Black-owned business can be rewarding, but it can also come with unique challenges. I trust this show to tackle those issues with much-deserved hilarity and nuance, the same way it does the casual racism Issa experiences at her job.
To round out the adoration: The new show within a show is perfect (Due North had set very high expectations), and my new healthcare position is officially "you better give a bitch a PPO."
(Oh yeah, as nice as he was to look at, Lawrence needed to go. At best, he is someone Issa should only be looking up on IG every six months. We don't need him anymore. Shout out to Tasha, though.)
***
In sum, considering how much of a mess I think my life is, I need to see some other folks as messy as I am. Thankfully, Insecure continues to hit every single mark that made it such required viewing in the first place. Issa Dee may not get it right, but Issa Rae always does.
Michael Arceneaux is the New York Times bestselling author of the newly released book I Can't Date Jesus from Atria Books/Simon & Schuster. His work has appeared in the New York Times, the Washington Post, Rolling Stone, Essence, The Guardian, Mic, and more. Follow him on Twitter.