Your inner emo kid will swoon over this new fashion line from Urban Outfitters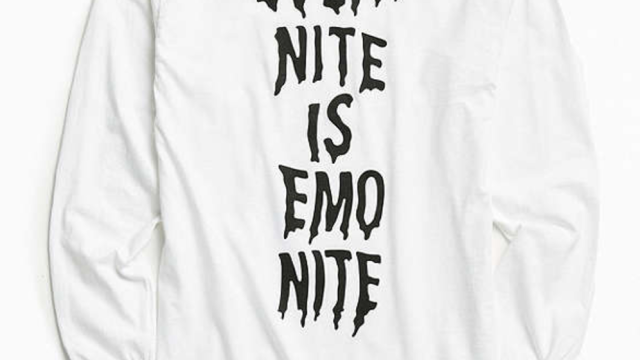 Every kid who came up in the early 2000s remembers emo culture — and emo fashion. A subculture centered around deep emotions (hence "emo") and music that reflected those feelings (hi, My Chemical Romance et al.), the fashion trends that went along with it included studded belts, pseudo-goth tees and skinny jeans, bright pink accents, and Chuck Taylors. And don't forget the choppy side bangs, excessive black eyeliner (a unisex trend!), and morose selfies on MySpace.
Since everything '90s and early 2000s is making a comeback, it's no surprise that an event like Emo Nite L.A., a monthly club night featuring only emo tunes, is taking off — and emo fashion is following. false
Emo Nite L.A., a monthly party that takes place in L.A. and other cities around the country, has become so popular that the three friends behind it recently launched a lifestyle and clothing brand (starting with this "Sad AF" tee). Now, a few choice items from the brand's collection are available at Urban Outfitters.
Ready to let your inner emo kid run free? Check out new fashions from Emo Nite L.A. and Urban Outfitters below.
Graveboy Tee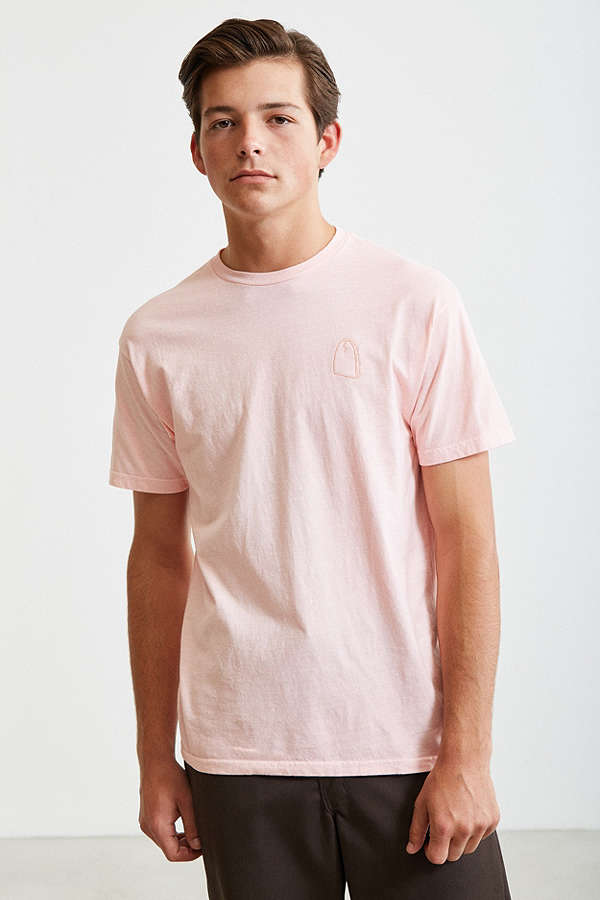 Get it here for $34.
Graveboy Baseball Hat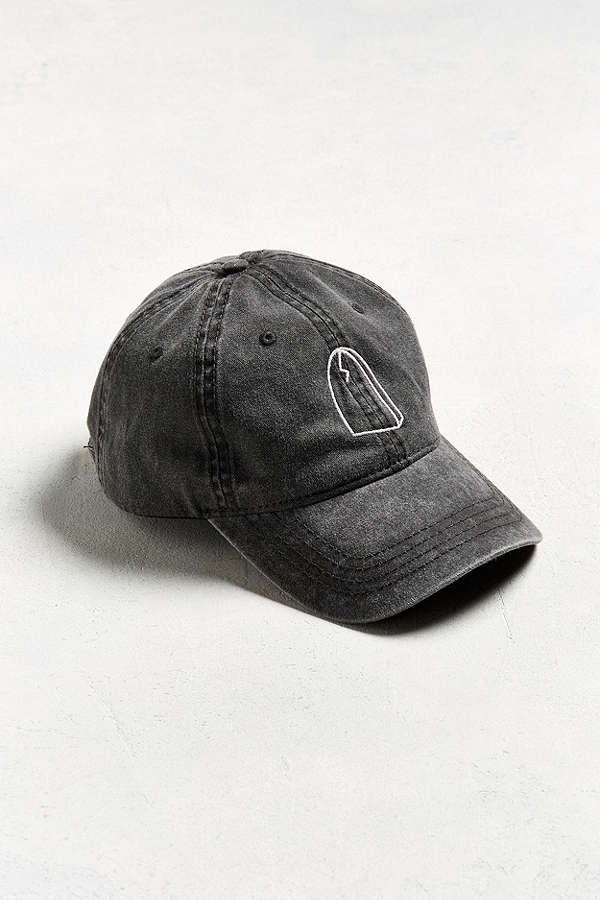 Get it here for $29.
Every Nite Long Sleeve Tee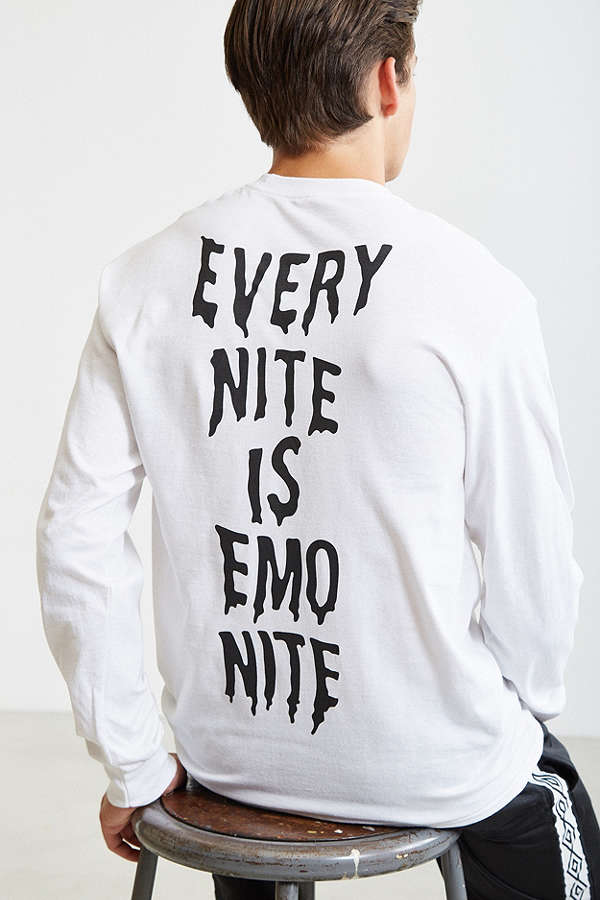 Get it here for $38.
If you're dying for more sad, sad emo fashion from Emo Nite, you can shop their entire collection here. Everything is so cute, it's making us want to cry streaky mascara tears. Ugh. Feelings.