Indie Beauty Expo founder Jillian Wright talks to us about new beauty trends, including moon cycle skin care
When celebrity esthetician Jillian Wright co-founded the Indie Beauty Expo alongside entrepreneur Nader Naeymi-Rad back in 2015, she had one express goal: to introduce the world to indie beauty brands.
In just three years, her vision of boosting small-batch beauty brands has exploded into events in LA, New York, Dallas, and London, with plans to launch in Berlin this year. Impressively, under Wright's guidance, the familiar and intimate ethos of the showcase still remains, even as IBE grows in scope.
Many of the indie brand founders have personal stories about how they were first drawn to the beauty world, and you can sense that in the friendly atmosphere of the expo. At first, IBE primarily drew in skin care brands, because of Wright's namesake skin care brand and experience as an esthetician. But in the past year, the offerings have grown to include everything from hair care to massage oils to boob masks.
But it's storytelling that is the most compelling part of IBE. This year, several of the showcasing brands developed their products to correspond with religious rituals, cycles of the moon, and personal mantras. Even with hundreds of brands on display, Wright's vision prioritizes narrative over a more corporate style of promotion. While displaying their products, people are sharing their prayer rituals, the stories behind their astrological signs, and the animals that inspire them.
HelloGiggles talked with Wright about how the expo has grown over the years, the popular ingredients for 2018, and how IBE has become more spiritual.
HelloGiggles: Has it been interesting to watch the expo expand away from primarily focusing on skin care?
Jillian Wright: We weren't officially going after skin care primarily, those were just the brands that came to us in the beginning. Categorically, it's growing on its own and really naturally. Also, cosmetic and hair have their own shows, but they've seen the explosion with IBE and they're drawn to this platform because it's strictly indie. Smart brands recognize the opportunity and realize they want to be a big fish in a small pond. Because these brands are indie, they tend to be cleaner, and they tend to be more transparent and hyper aware of the ingredients going into these products.
HG: Has feedback from past years affected the trends you predict or the brands you accept?
JW: I'm pretty agnostic and democratic about the brands that exhibit at IBE. It's more about whether they're ready and prepared. Can they can talk to Urban Outfitters, Ulta, and Sephora? I want to make sure brands that exhibit are ready for those conversations. Then there are other brands that just want to be there for general exposure and to network with other brands, and they're not as much there for the retail side. We just have to make sure they're developed enough to show their work.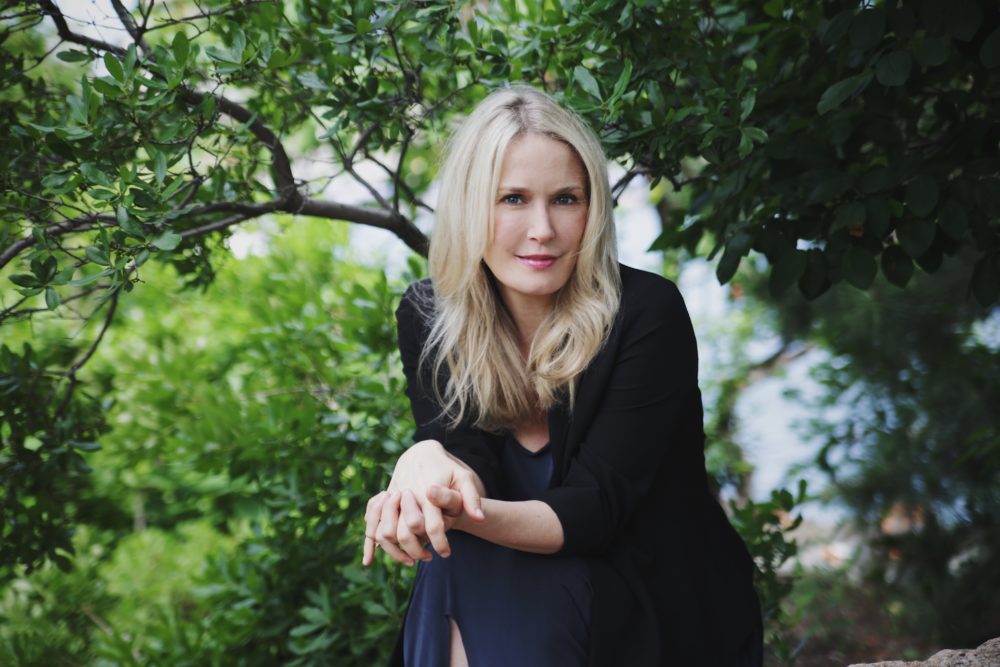 HG: Are there certain brands or ingredients you're most excited about?
I started to identify patterns and trends in the brands that are exhibiting, and it's like pages upon pages of interesting things that I'm seeing. There are some brands that I call the jackpot package, they're what I call out of the gate amazing. One of them is O'O Hawaii, she uses crystals and sapphires and a lot of local ingredients from Hawaii, including a lot of gemstones. The packaging is shaped like a crystal, and then you open it up and it's like glass. It's totally sustainable and beautiful, and everything is about the O'O Hawaii bird. Everything is based on the story of this bird, and how through this beauty ritual you can join the flock. Even when you look on the website, you'll notice all the care and detail. You're not supposed to take volcanic ash from Hawaii, in a few of her products, she uses red clay and she makes disclaimer that she didn't get the clay from Hawaii. It's the full range, just beautiful.
HG: I've also been fascinated to hear about the trend of brands connected to periods and moon cycles. Is IBE featuring any of those?
JW: Yes, definitely. There are a few brands that are tapping into the link between hormones and good skin, and your hormonal cycle. Certain ingredients don't work with certain skin types, and most of that is dictated by your hormonal balance. Knours is a fabulous skin care brand that connects to an app so you can plan your whole regimen around your cycle. Province Apothecary was founded by a holistic aromatherapist whose formulas are heavily influenced by regional weather cycles and how that influences skin and hormones.
Twig and Petal has products for mothers who have just given birth. They have massage oils for your breasts, products for your feminine hygiene. I think feminine hygiene, not only basic straightforward feminine hygiene, but the link between your hormonal cycle and the way the rest of your body works is coming to the forefront, even as an empowering conversation. So, I think we're going to see more brands like that.
https://www.instagram.com/p/Blk3fbvBJhO
HG: Would you say there's a natural transition into including not only beauty products, but lifestyle and wellness? Would you say, in a sense, that beauty and wellness are inseparable?
JW: Totally. There's self-care Sunday, you go to the gym, you go to yoga, you get your green juice. These acts of health, self-care and grooming are all interconnected. Anything that makes you feel happy, good, and balanced will also likely make you feel pretty.
It's important to note that while this all feels natural, my heyday was in the 1990s and it was a very different time. It was supermodels, like Cindy Crawford and Linda Evangelista or Pamela Anderson; it was just a very different time. Back then when you're living it, you feel like that's normal and that you have to strive to be that. But now we have these role models for women that are more about the mentality than the aesthetic. Your youth is important to who you are as you get older, and it's hard to break these habits. Even with my daughter in her teens, it's interesting noticing how she's not growing up with Pamela Anderson and Cindy Crawford and she's not battling the same insecurities as I was.
HG: With social media, there's obviously two sides. It can make you feel worse about yourself, but there's also visibility for so many different people.
JW: We [IBE] have a lot of conversations about the growth of young women today. Of course, there are always two sides to everything. I can say the same thing to two women and they're going to process it completely differently, and that's who you are and that's your DNA. When I worked at the University of Arizona at the Women's Center, I've always been very pro-women and pro-choice and girl power, so, we were teaching them about "no means no." Feminism has always been part of who I am, and what I do is funneling that back into entrepreneurs.
HG: What are some of the ingredients you see trending at the 2018 IBE?
JW: Turmeric is still really big, magnesium and CBD, and religious-based and ritualistic brands. We have a lot of brands using frankincense and myrrh, and like we touched on, based on the cycles of the moon. The brand Aavrani has a very specific four-step ritual based on ancient Indian beauty traditions. So, there's both a historical and spiritual piece there, they also donate proceeds towards education for girls.
The founder of True Native Beauty is a member of the Oglala Lakota Sioux Native American tribe, and she hand-picks ingredients in accordance with traditions of the tribe. The brand Sahajan, which means "intuition" in Hindu offers products that were inspired by Ayurvedic science and traditions. All of products fit into the yogic lifestyle the founder lives by. The brand Moon Bath is inspired by the moon cycles and connections between astrology and herbal remedies, it was specifically created during Scorpio Moon.
I'm also really in love with the story behind LenaJapon, she's Japanese and she was a dancer, so her whole life was based on touring as a dancer. She has shampoo and conditioner and really gorgeous monochrome packaging, and it's all meant to tie into a travel lifestyle.
HG: I think because it's an Indie Expo, it feels more personal. You're meeting the founders and people are sharing their personal stories and origin stories for the brands. There's this element of using their products in the context of a ritual. Do you think there's a communal aspect that makes people feel more comfortable?
JW: When you speak to the founders, it's like speaking to your neighbor, or your sister. I think there's a level of trust that's not necessarily there with mass market. They're not selling a false identity; they're selling something very real and personal. Because I'm in this every day, I hear a lot of brand stories and pitches. We actually trained the brands on how to tell their story, and how to pitch. I think because there's that personal aspect to it, brands will start off with something general like "I've always loved makeup." I tell them they've gotta put that aside and get to the meat. You have to face your fears when you do this.
https://www.instagram.com/p/Bl_cET7FXzx
The next Indie Beauty Expo will take place in New York City on August 22nd-23rd.