If Hollywood ever does a gender-swapped "Indiana Jones" movie, Megan Fox would like dibs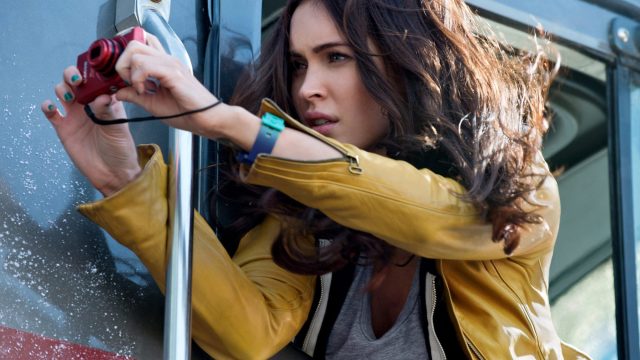 After playing fierce roles like Mikaela Banes in Transformers and April O'Neil in Teenage Mutant Ninja Turtles, you'd think that Megan Fox would have had her fill of badassery.
But, according to a recent interview with GameSpot about which video game character she'd like to portray, Megan still has her eye on one of the most iconic roles in the action/adventure realm: Indiana Jones.
Well, her first choice would have been Tomb Raider's Lara Croft, but Megan says that role has already famously been claimed by Angelina Jolie — and no one can deny she totally crushed it.
Sadly for Megan, both of those parts have already been cast for upcoming productions. Swedish actress Alicia Vikander, who you know from Ex Machina and The Danish Girl (for which she won an Oscar), will play Lara Croft in an upcoming Tomb Raider reboot. And Harrison Ford, who has been Indiana Jones since 1981, will play the title character in the fifth film, slated to drop in 2019. But we're sure Megan's not worried. She's far too cool for that. We can totally see Megan kicking some butt in that fedora and lasso and solving all kinds of archaeological mysteries. Anyone up for a reboot of Raiders of the Lost Ark?