The first teaser trailer for "The Incredibles 2" is finally here, and it's all about Jack-Jack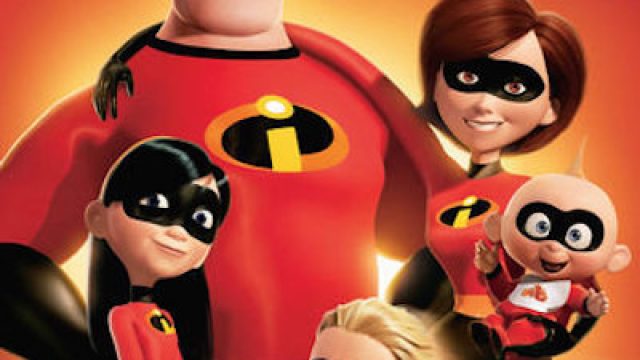 The Incredibles are (finally) back! Pixar just released a teaser trailer for The Incredibles 2, and while we only have 52 seconds to go off of, it looks like the second installment is going to be pretty great.
As promised, Disney officially released the first look at The Incredibles 2 this morning, on November 18th. The short video features the youngest member of the Parr family, Jack-Jack, fostering his emerging powers, for better or for worse. As of this writing, the teaser is the #1 trending video on YouTube! Needless to say, people are SO excited about the sequel.
In addition to the sneak peek, we now know another piece of vital information: The Incredibles 2 will officially hit theaters on June 15th, 2018. It's especially exciting given the first film came out 13 years ago. So as you can imagine, people are pretty psyched that the powerful family is back in action.
Most of the cast will reprise their roles, including Holly Hunter as Helen/Elastigirl, Craig T. Nelson as Mr. Incredible, and of course Ewa Fröling as fashion enthusiast Edna Mode.
The world got the first glimpse of The Incredibles 2 at D23 back in July. At the event, Director Brad Bird shared some enticing information about the plot. And it sounds a lot like Elastigirl will play the hero we always knew she was.
"Elastigirl and a certain chain of events put her at the forefront of the action, while Bob has to stay home facing his biggest challenge yet, Bird said at D23, Entertainment Weekly reports.
Bird also said that the idea for The Incredibles 2 came from deleted scenes and tossed ideas from the first movie. Based on the teaser, a major plotline will center around Jack-Jack's growing powers.
Check out the teaser trailer in all of its glory.
https://www.youtube.com/watch?v=ZJDMWVZta3M?feature=oembed
In response to the clip, fans took to Twitter to share their excitement.
https://twitter.com/udfredirect/status/931913655326822400
Some fans were particularly emotional.
Others were not so impressed by the short clip. The people want more!
https://twitter.com/udfredirect/status/931911918624956417
And then there is this Twitter user, who makes a fair point.
https://twitter.com/udfredirect/status/931913268616159232
Either way, we cannot wait. It looks…incredible!