"Incredibles 2" just released the movie's full voice cast — and did it via the Google Arts and Culture App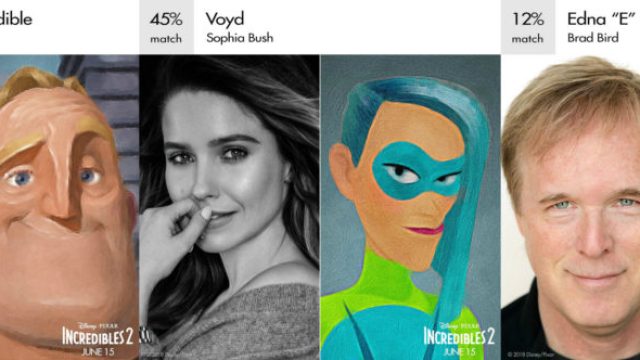 Well, it sure looks like this week is off to a super start. The highly anticipated Incredibles 2 just dropped the full voice cast for the upcoming movie — and don't worry, all your favorites are returning. Once again, Craig T. Nelson and Holly Hunter are returning to voice Mr. and Mrs. Bob and Helen Parr (aka Mr. Incredible and Elastigirl), with Samuel L. Jackson returning to play Fro — "where's my super suit?" — zone. Oh, and director Brad Bird is playing everyone's favorite character, Edna Mode, once again.
So you know, just with that, Incredibles 2 already has the best cast of the year, maybe the decade.
However, it actually gets better. Disney and Pixar have not only announced the returning cast, but also the brand new cast. And along with that, some brand new characters! Because, when everyone's super…actually, we all are, because there's nothing wrong with too many 'supes in the world of the Incredibles. Joining the cast for this outing are Bob Odenkirk and Catherine Keener, playing Winston and Evelyn Deavor, siblings who run a telecommunications company — and Winston is maybe a little too obsessed with superheroes, and is eager to bring them back into the spotlight (because not all those who wear capes are doomed, you know?).
Oh also, Incredibles 2 is a Breaking Bad reunion (really), because Jonathan Banks will also lend his voice to the role of Rick Decker, head of the Super Relocation Program, who is working with the Parrs — that is, until "his division is shuttered, leaving the Parrs all on their own." Um, WHAT?
And one more, one more: Ms. Sophia Bush is also joining the movie (!!) as a superhero herself. Bush is going to play Voyd, a " young, overeager "wannabe" Super and a mega-fan of Elastigirl. Her superpower is the ability to divert and manipulate objects around her by creating voids that allow the objects to appear and disappear, and shift in space."
It's one thing to talk about these characters, and another thing to actually SEE THEM. Since someone at Pixar has clearly been paying attention to pop culture for the last week, and is maybe a little too obsessed with the Google Arts and Culture App themselves, they released the Parr family & co. on the app with their fine art doppleganger. Want a first look at all these new and returning characters, and a look at them as if they were fine works of art? (Actually, they are really fine works of art, because this is the Incredibles we're talking about).


Nice ?. Well done. This is already the best movie of the year. Incredibles 2 hits theaters on June 15th, 2018.