These incredible photos of the victory at Standing Rock will make your Monday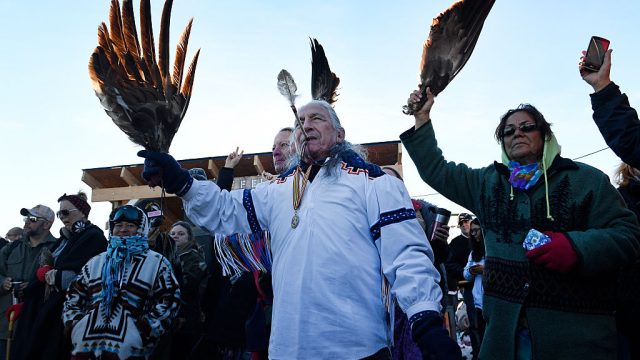 As you may have heard, an oil pipeline planned to pass near Standing Rock Sioux territory has garnered an unlikely but wonderful coalition of support from around the country. Thousands of Native Americans from different tribes gathered to protest, along with activists, veterans, and others. Now, Standing Rock protestors celebrate, because the pipeline easement was denied by the U.S. Army Corps of Engineers.
Basically, the Army Corps of Engineers needed to approve this piece of the pipeline route, which passed under Lake Oahe, a reservoir on the Missouri River. The Army delayed their decision to approve in order to consult more with the the tribe and the company building the pipeline.  Based on the protests and motions filed by the Standing Rock Sioux tribe, the Army has agreed to deny the easement and explore alternate routes for the pipeline.
The halt on construction is a huge victory for the Standing Rock protestors, and for Native American tribes throughout the country. And everyone celebrated.
Just look at this ecstatic couple celebrating. All the feels!
The profound victory justified weeks spent camped out in the bitter cold.
And to cap off the celebration, fireworks filled the night sky.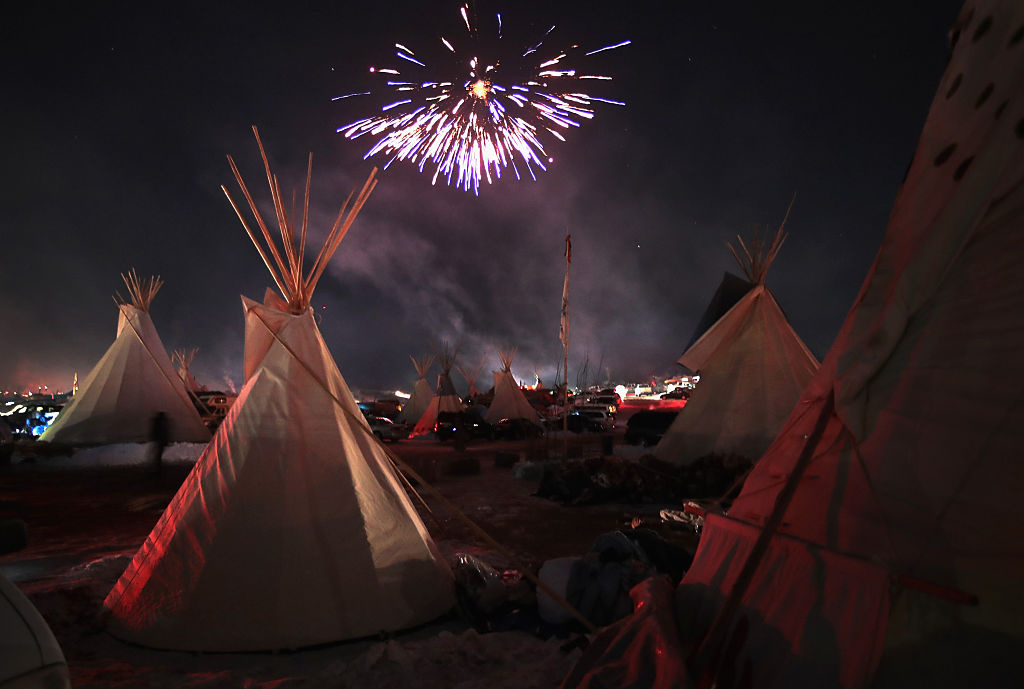 We were inspired to see the community and passion created by these protests. And we hope to see the awareness continue. However, the company responsible for building the pipeline continues to fight the decision. That means the fight is not yet over.
But for now, let's enjoy these inspiring images and join in with the celebration.
We hope the Standing Rock protests have shown everyone the power we have when we work together.