Discussing inclusion riders means discussing equal pay for women of color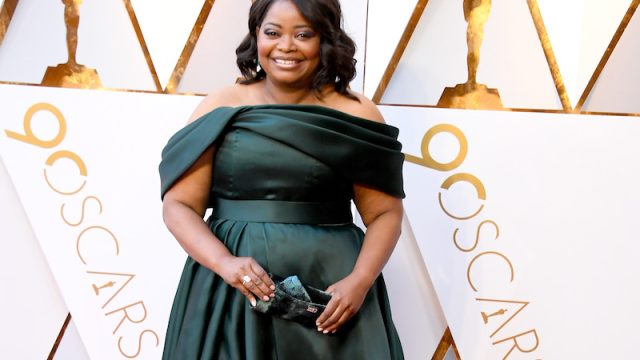 When Frances McDormand began to accept her Oscar for Best Actress at the 90th annual Academy Awards on Sunday, March 4th, she surprisingly set the Oscar statuette down at her feet.
McDormand asked all the female Academy nominees of the evening to stand. She joked that if Meryl Streep stood, then everyone else would feel comfortable doing so, too. As a smattering of women across the auditorium rose to their feet following Streep's move, McDormand gave a rousing, impassioned speech that challenged the movers and shakers in the room to help the women standing tell their stories. Her final words and mic-drop moment had everyone running to Google:
"I have two words to leave with you tonight: inclusion rider.
Those brief words were powerful for several reasons.
An "inclusion rider" is a clause attached to an actor's contract that makes stipulations about the diversity of the cast and the crew, in order to retain the actor. It is a tool that some actors use to alleviate the pay gaps that persist for gender and racial minorities in film.
In the wake of the Weinstein Effect and in the midst of the #MeToo and Time's Up movements, Hollywood is still coming to terms with the fallout of misused power — especially against women and minorities.
While these social movements have only just begun the conversations about ethical use of power, McDormand is calling on those with sway in the film industry to use it to amplify others' voices. "We all have stories to tell and projects we need financed," she said.
But what she didn't say explicitly speaks even more volumes: White women in film who command high salaries have a responsibility to pull women of color up with them.
Although several women of color presented awards, were nominated, and even performed in the show, not one single woman of color won an Academy Award on Sunday. Whether or not that paucity results from a lack of financed projects featuring cinematographers, actors, directors, and/or other film professionals of color, the shutout is concerning. How much can the Academy congratulate itself on its diversity initiatives when it fails to recognize a subset of women in film?
Frances McDormand did not single out White women or women of color in her speech when she asked the female nominees to stand. The small amount of women on their feet, compared to the overwhelmingly male Oscar winners for the night, was striking. Women across Hollywood have found strength in banding together for pay equality with their male coworkers. But even within that corps of united women in film, disparities exist.
Octavia Spencer, who was nominated for the Best Supporting Actress Award, recently spoke about how Jessica Chastain helped her negotiate a salary five times what Spencer was originally offered.
It came as a surprise for Chastain to learn that Black women's salaries are often much lower than their White female counterparts'. Academy Award winner Viola Davis is often hailed as the "Black Meryl Streep" but makes nowhere near what her longtime friend and colleague Streep does.
While McDormand's #InclusionRider speech hinted at advocating for those at a disadvantage, it did not identify exactly who is at a greater advantage to use these contractual tools. Specifically, if White women (and men) in Hollywood are serious about transforming the landscape of the film industry with diversity and inclusion, they need to go farther than PSAs. They will need to put their money where their mouth is. McDormand also did not touch on what might happen when actors start slipping inclusion riders into their contracts. Frankly, those who wield the most power in film must be prepared to lose something — be it money, movie roles, or the appearance of being "nice." It would be lovely if every negotiation for higher pay went like Octavia Spencer's, but some studio executive along the way is likely to push back. And at that moment, powerful actors like McDormand, Streep, and those who stood up with them at Sunday's Oscars must make a difficult choice to do the right thing.
Closing the pay gap in the film industry is not just a matter of minorities advocating for themselves, but the entire community weaving inclusion into the very fabric of its culture.
It looks like writer Rachel Shenton using British Sign Language during her acceptance speech for The Silent Child so that the film's deaf actress Maisie Sly could understand. That kind of visible advocacy means shifting the spotlight from yourself and highlighting others' struggle, as McDormand did. As long as a 90-year-old entity is still awarding "firsts" in film, there is still a great need to set the Oscar down on the floor and ask other women to stand with you. With great power comes…you know the rest.