Who is Inbal Dror? Well, she might be the designer of Meghan Markle's wedding dress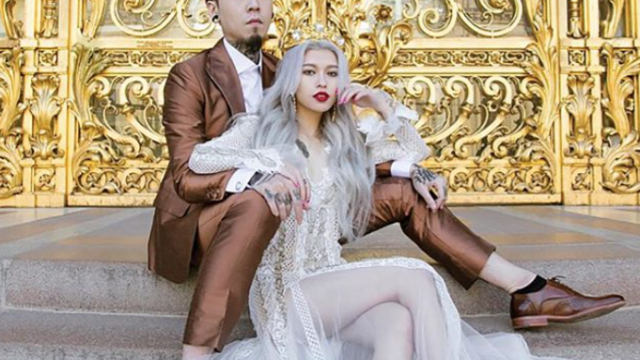 Word on the street is that Meghan Markle might have found her wedding dress designer. An Israeli bridal designer named Inbal Dror confirmed to People.com that the royal family commissioned a sketch from her for Markle to consider for her upcoming wedding. We have no idea how many other designers were commissioned or if Markle liked the sketch that Dror submitted. However, now that we've seen Dror's designs, we can't stop lusting after her gorgeous bridal creations. Who is this genius designer?
"I have been designing throughout my life and began designing bridal gowns after designing a friend's gown for her wedding day," she told Boho Weddings in January 2016. According to People.com, the designer trained at the Shenkar Fashion Academy in Ramat Gan, Israel and then later trained with Roberto Cavalli in Milan before launching her own bridal label in 2010 with a flagship store in Tel Aviv.
Her work often revolves around sheer fabrics and plunging necklines, which are gorgeous and serene, though we imagine that the royal wedding will require something with more fabric. Both Princess Diana and Kate Middleton's gowns featured long sleeves, which is coincidentally a design element that appears in many of Dror's gowns. Dror also designed the stunning white gown that Beyoncé wore to the 2016 Grammys (which was actually a wedding dress that B remixed for the red carpet).
Dror's designs can be found in bridal shops all over the U.S.; however, only two boutiques in the U.K. retail Dror's gowns. Prices for dresses start at around $8,000.
TMZ obtained images of the sketches that Dror sent to Markle and all feature mermaid trains, high necklines, and long sleeves. The dresses feel almost Victorian, in a way, and yet are still figure-flattering and, just like Markle, thoroughly modern.